Graham Nankivell
Home > Brokers > Graham Nankivell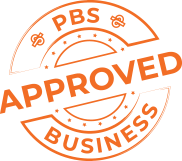 Meet Graham Nankivell
"Specialising In Commercial & Industrial Business Sales"
Graham Nankivell has over 36 years of experience in the field of mergers and acquisitions and previously served as a business broker trainer to three prominent business broking companies prior to establishing Performance Business Sales Pty Ltd and is one of W.A.'s most experienced Brokers.
Graham is one of W.A.'s longest established and most respected experienced Brokers.
My expertise is in COMMERCIAL INDUSTRIAL BUSINESS SALES specialising in –
Wholesale
Distribution
Import/Export
Manufacturing
Service
Transport
Business To Business
Having owned my own manufacturing business, I understand how important it is to keep any details that would identify the business away from its suppliers, competitors and staff. After all, security breaches can be just as harmful to the new buyer as it is to the current owner. That's why we require every potential purchaser to sign a 4 page confidentiality agreement before receiving any identifying details of the business being sold.
Potential purchasers will only see the businesses that meet their specific requirements. Sellers only receive genuine offers from bona-fide buyers.
Throughout my Business broking career, I have participated in over 3000 transactions.
A snapshot of recent successful Business sales include:
Plasma Cutting Business
Australia Wide Master Coffee Franchise Wholesaler
Coffee Machine Distributor
Service Station
Medical Wholesaler
Pharmaceutical Wholesaler
Powder Coating Company
Tyre Distributor
South West Gallery
School Uniform Import Wholesaler
Industrial Embroidery Manufacturer
Aluminium Window Manufacturer – One of the Largest in WA
Solar Products Wholesaler
Large Transport Company
Large Supermarket Import Wholesaler
Service Station/car wash
Tavern – Bar
Wine Tour Business
Label Manufacturer
Garage Door & Security Product Manufacturer
Automotive Products Wholesaler – plus many more
Unlike the majority of business brokers who sell cafes, sandwich bars, retail shops, etc., Graham has always specialised in the marketing and sale of industrial businesses. Generally, these businesses are in fields such as manufacturing, wholesale/distribution, import and business to business (B2B) services.
The sale of industrial businesses is a rather complex process and to be successful requires a vastly different approach when compared to the sale of retail shops or other small businesses.Marketing needs to be discreet, yet effective and maintaining confidentiality, especially in relation to customers, staff, suppliers and competitors is vital.
Negotiation skills and the ability to "close a deal" are paramount. To this end, Graham heads his own team of 5 specialist brokers and is involved in every business transaction from start to finish.
Graham's market knowledge and pricing accuracy has enabled him to guide clients through the sometimes complicated process of selling their business. As a result of his proven success, a large majority of his business is now by way of referral from previously sold business clients, advisors, financiers, solicitors accountants and business coaches.
With over 350 pre-qualified Buyers on his waiting list and the support of his expert team of Brokers, Graham's speed of sale is proven by his excellent customer testimonials. With his long term experience and predictable success, he lists the vast majority of his businesses for only 45 days.
view my listings
---
Major regional growth hub offers both...
This could be the best decision you will ever make!

NET PROFIT
$512,376 pa

PRICE
$1,265,000 +STOCK
$200,000
---
PROTECTED… …TERRITORIAL - DISTRIBUTION...

NET PROFIT
$778,155 pa

PRICE
$2,180,000 +STOCK
$220,000
---
Proven Cashflow Powerhouse
Essential cost-saving and health products demanded across a broad industry base, have historically self-propelled sales.

NET PROFIT
$286,709 pa

PRICE
$795,000 +STOCK
$25,000
---
One of a kind !!
ABSOLUTE LIFESTYLE TOWNSHIP

NET PROFIT
$193,564 pa

PRICE
$480,000 +STOCK
$30,000
---
Tangible Assets = 84% of the total price
Cash sales = 95% You won't find anything close to this low-risk opportunity in its location…. what are you waiting for !!

NET PROFIT
$682,000 pa

PRICE
$850,000 +STOCK
$1,100,000
---
Manufacturing-Wholesale-Patent Protection...
It doesn't get better than this Order >Mix >Pour >Dispatch or does it you be the judge… International markets no restrictions on where to sell...

NET PROFIT
$861,324 pa

PRICE
$3,250,000 +STOCK
$150,000
---
THE GREAT STRESS ESCAPE
Sleep easy knowing this business is growing! There is no letup of demand by customers and is growing due to these reasons...

NET PROFIT
$173,175 pa

PRICE
$355,507 +STOCK
$12,000
---
IMAGINE EARNING Over $1000 per day ?
Circa profit of $280,000 per annum working around 25 hours per week

NET PROFIT
$283,383 pa

PRICE
$725,000 +STOCK
$20,000

NET PROFIT
$424,577 pa

PRICE
$1,100,000 +STOCK
$100,000
---
THE HOLY GRAIL OF COVID19
This Business is safer than most wholesalers because it locks-in customers by offering EXCLUSIVE aftermarket fully-fledged solutions rather than...

NET PROFIT
$541,127 pa

PRICE
$1,300,000 +STOCK
$300,000
---
Business-To-Business
SOUTH-WEST COASTAL ::: TOWNSHIP LOCATION Cash And Carry Division A Short Drive From Perth

NET PROFIT
$500,321 pa

PRICE
$1,100,000 +STOCK
$420,000
---
Ongoing Necessary Service -Secure Agencies
With virtually recession-proof products and services, and high asset value of $185,388, this low-risk business for sale represents exceptional value...

NET PROFIT
$257,572 pa

PRICE
$620,000 +STOCK
$55,000
---
Wholesaler - High Demand Cost-Saving...
Essential cost-saving and health products demanded across a broad industry base, (including Government) have historically self-propelled sales. With...

NET PROFIT
$225,849 pa

PRICE
$620,000 +STOCK
$20,000