A Wholesale Service Business That Loves Recessions!
Home > Buy a Business > Wholesale > A Wholesale Service Business That Loves Recessions!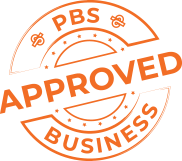 LOCATION
Perth Metro North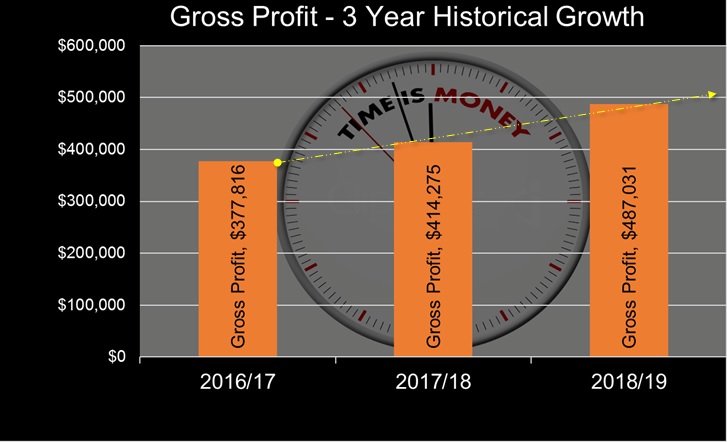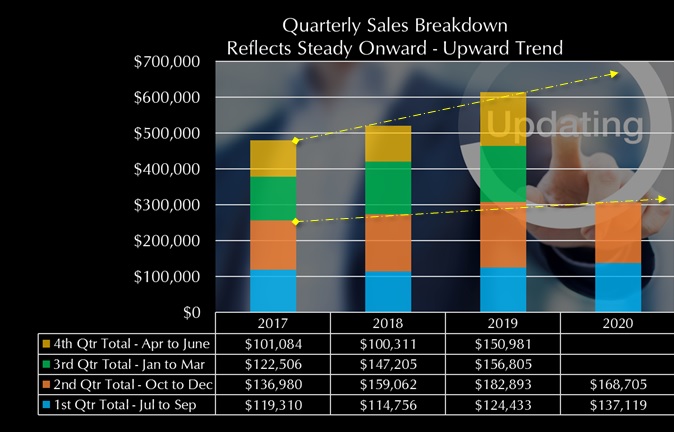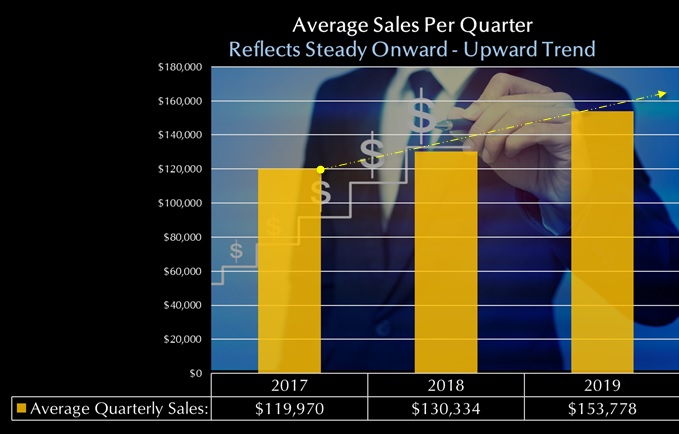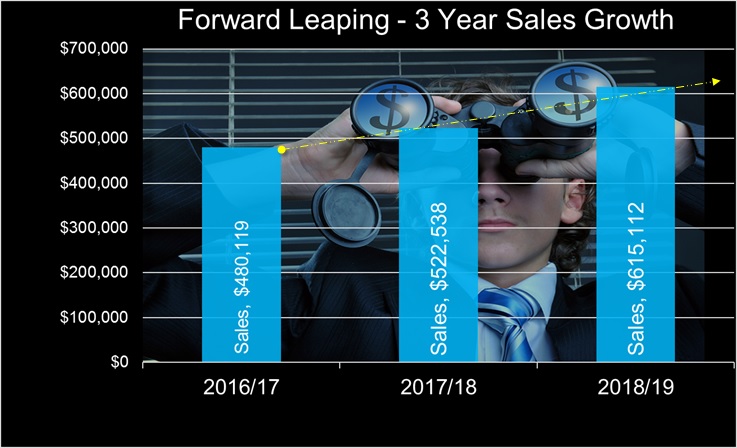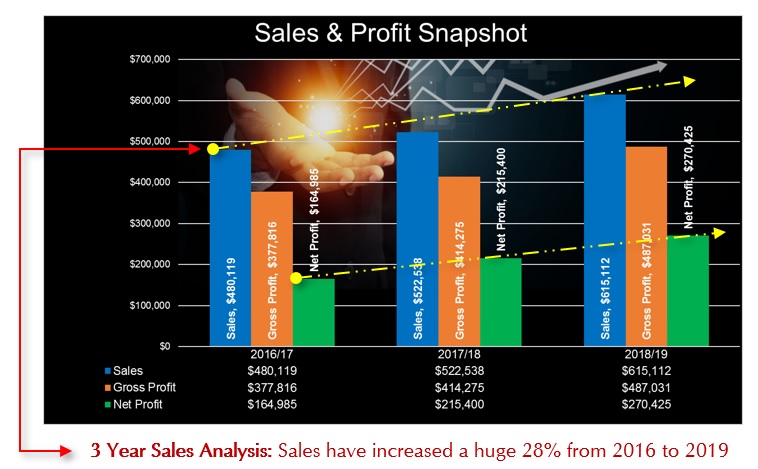 Key Features
Essential health, safety & cost saving products
Established 40 years - proves low risk
New 10 year supply contract
No cash flow ploblems - 45% of debtors paid on delivery
Full price funding potential
Forward leaping sales - 63% over 3 years
Only 2 full-time staff
Wholesaler 79% Gross Profit + 63% Growth Rate = Extreme Low Risk!
.
Finally...
...A

Wholesale Service

Business
That Loves Recessions
.
LEGENDARY
Household Name Products
It's A Licence To Make Money
What More Could You Want?
Exclusive High Demand Products - Grows without any dedicated sales Staff
Growth In hard Economic Times -  63% Profit growth From 2016 to 2019
Wide-Reaching, Protected Territorial Rights - Restrict Competition
Only Two Full-Time Staff -  An easy, Hassle-free operation
Multi-Billion Dollar Industry - Self Propels Sales
Proven Results Over 40 Years Of Establishment
It Just Doesn't Get Better Or Safer Than This!
FASTEN YOUR SEATBELT! ...
...You're Just in time for the NEXT GROWTH PHASE.
Its market-leading edge COST SAVING and safety products; many of which are widely acclaimed, are distributed by this business under a protected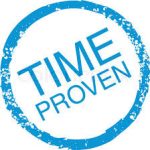 territorial rights agreement. In fact, it's hard to imagine a consumer who does not have a need for this business's extensive range of products.
With the business not even scratching the surface, the new owner will have multiple growth opportunities to potentially double the existing profit with minor capital investment.
MORE ABOUT THIS BUSINESS
RECORDS ARE MEANT TO BE BROKEN…
…AND THAT'S EXACTLY WHAT'S BEEN HAPPENING HERE FOR YEARS!
To date, sales and profit have been somewhat self-propelled, which has allowed this business to post a $270,425 adjusted net profit for last financial year.
Despite being conservatively managed by the current owner, the business has accelerated its profit at NECK-BREAKING SPEED to reflect an impressive 63% increase from 2016 to 2019.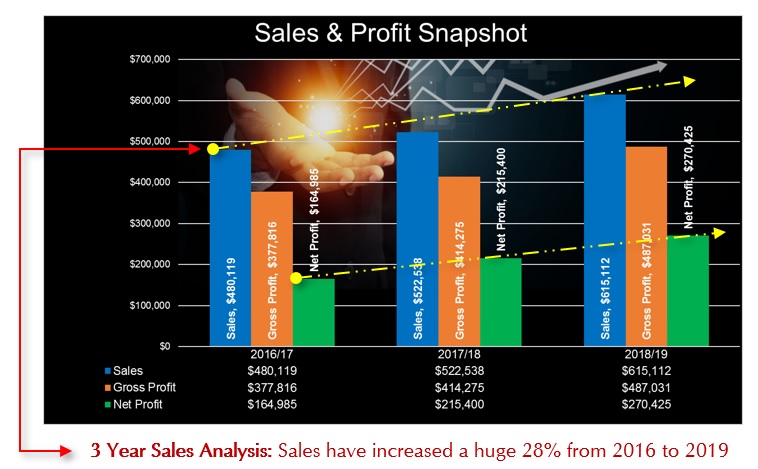 UNRIVALLED, LOW-RISK FEATURES
Hard To Find In Other Businesses…
1         Wide territorial boundary rights:
Offers the owner potential to double the existing net profit with minimal further capital outlay.
2.         Established 40-years – recognised as an industry pioneer
Not only has the business survived countless recessions (including the one Australia had to have), the introduction of the GST, change in Governments, The GFC and the recent banking royal commission; all of which hardly put a dent in this business's outstanding sales and profit performance.
3.         Only two full-time Staff:
Low staff of only two make the business easy to manage and avoids the normal staff problems experienced in other businesses.
4.         Can this business buy itself?
Although you will need your banks approval of the required real estate equity to gain approval of a full price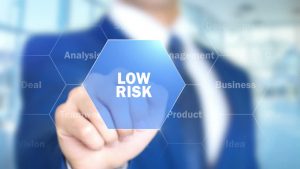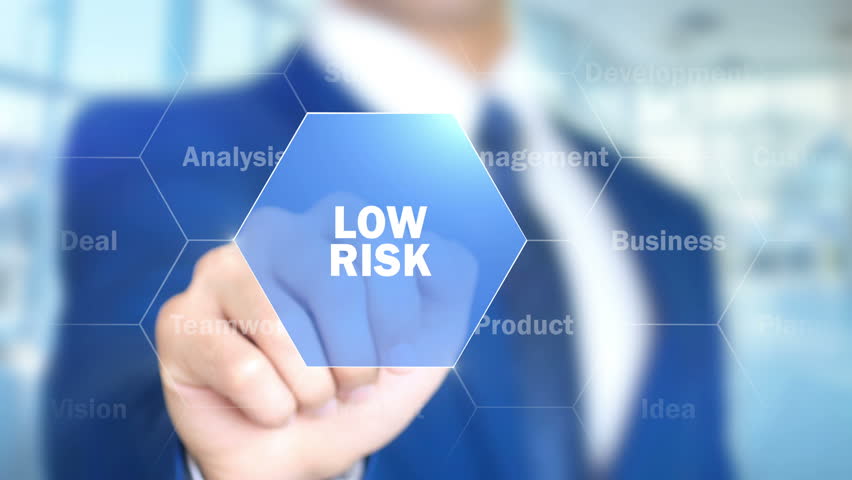 loan, the current adjusted net profit of $270,425 can potentially support full-price loan repayments, while still providing you with a substantial cash surplus. This means the business can potentially repay the full price principal and interest monthly loan repayments from its profit while leaving you a huge cash surplus. Indeed – There is nothing quite like a positively geared investment. Use our loan calculator on the right-hand side of the screen – just enter your personal parameters (for example 10 year term @ 6% interest with no upfront deposit) and see the results for yourself.
5.         Low working capital
This is a high cash flow business with some 45 percent of debtors paying for the goods on delivery.  This provides the business with an excellent cash flow, resulting in minor working capital requirements. In comparison, most other wholesale distribution businesses often require huge amounts of extra capital in addition to the price.
6.         High Gross Profit margin and high invoice value of each order.
Self-propelled sales and a high gross profit margin of 79 percent is indicative of a business which is both solid and in a strong growth phase. Margins as high as this are only usually found in low competition businesses. In addition, compared to businesses that have customer transactions under $10, this business produces invoices ranging from $200 to $500.
7.         Simple to operate – no experience necessary
This is not a difficult business to master – the owner's role requires only common-sense operational business skills. Having all essential systems well documented to virtually a Quality Assured level, any new Buyer will find it EXTREMELY EASY TO LEARN and run. In fact, it is also mandatory for the new owner to be fully trained in the business operations by both the owner and supplier prior to settlement date. This also means It will be difficult if not impossible, to find this transparency in other businesses.
8.         A High-level of customer loyalty – All Year Round Sales Confidence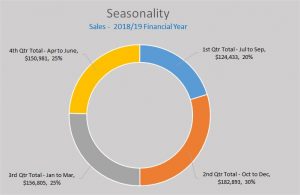 From its large database of repeat order clients, it's also unusual to find a business where many customers have been trading with the business for such long periods of time. But then again – this makes complete sense, as many of its clients HAVE LITTLE CHOICE BUT TO CHANNEL THEIR ORDERS through this business because of its authorised exclusive branded products.
And, as if it couldn't get any better; customer retention is further locked-in, as a number of large Australia wide corporate customers have contracts with the supplier for products, and as a result, retains this business fulfil orders on "preferred supplier" status. This exclusive supplier arrangement effectively wins the order by eliminating competition.
9.         40-year, long-established profit history
With such a long trading history, you'll feel secure, knowing this is an extremely strong business which is primarily self-driven by essential products growing in demand – not by choice, but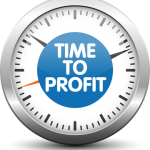 because many products are seen as a necessity in protection of health, safety and saving costs. Understandably, this according to the owner, what makes this business increase sales in an economic downturn while others fail.
10.         Minor overheads
Given the size of the annual turnover, overheads are relatively small.
11.        Low average stock holding only approximately $15,000
This amount of stock is considered minimal for a business of this size. Most similar businesses will carry much higher values than this, which will demand higher working capital requirements and unnecessary money tied up during the term of ownership.
12.         Profits can be proven
The business has a complete set of verified accounts which clearly demonstrates its profitability. An audit trail of invoices, Statements and Bank deposits will verify sales and profit 100%.
13.         Most Wanted Products – Used By Millions
As previously mentioned, this true wealth builder is not dependant on boom and bust industries such as mining and construction. Essential motivations for end-users to purchase products are related to cost-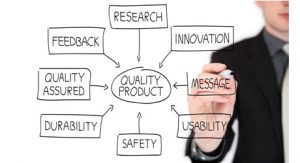 saving, health, comfort, maintenance and security.
There's NO STRESS – NO HASSLE when you know sales and profits are SELF-DRIVEN, from NON-STOP repeat orders that arrive daily from a long-established monopoly customer base, attached to a multi-billion dollar high growth industry.
FOR THOSE WHO

DON'T WANT

TO BUY

RISK

–

This Blue Chip cash-flow wholesaler offers you…
…BEST Growth Prospects – For The Future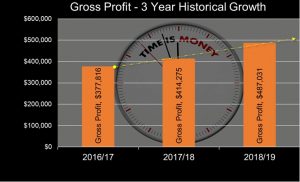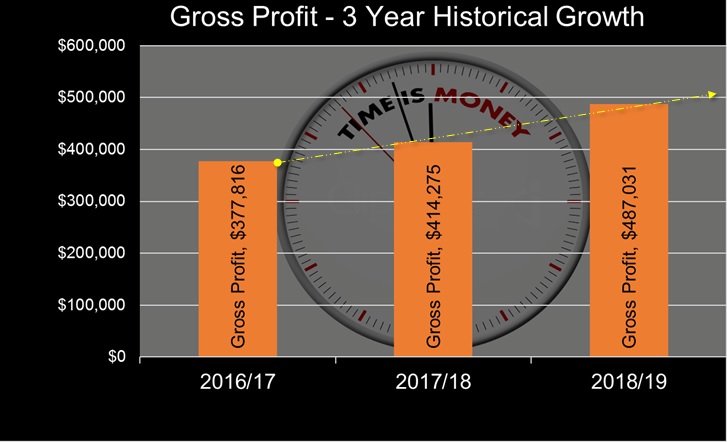 …BEST Profit – Hard To Beat 79% gross Profit
…BEST Products –  Most products are Essential
…BEST Business– You'll Be Convinced When You Read Our full-colour high detail business Report
This is a sure-fire time-tested profit maker – You'll never find another business as safe or as good as this!  

Key Features
Essential health, safety & cost saving products
Established 40 years - proves low risk
New 10 year supply contract
No cash flow ploblems - 45% of debtors paid on delivery
Full price funding potential
Forward leaping sales - 63% over 3 years
Only 2 full-time staff
Enquire Now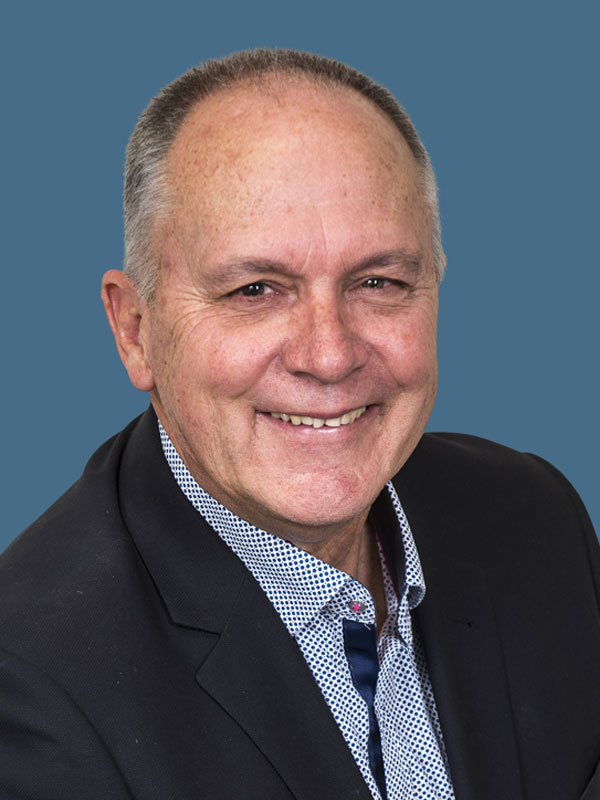 Graham Nankivell

(08) 9429 8882

0413 436 766

Email broker
contact broker
JUST SOLD
A snapshot of recent successful Business sales include:
SOLD

Plasma Metal Cutting - Sold in 3 weeks - $4,250,000

SOLD

Glass Film Wholesaler - Sold in 3 weeks - $2,130,000

SOLD

Automotive S/W - Two full price offers presented in 3 Days - $720,000

SOLD

Automotive Industries - Sold in 2 weeks with no advertising - $2,450,000

SOLD

Food Wholesaler - Sold in under a week - Full price offer - $2,950,000

SOLD

Coffee Import Wholesaler: Sold in 3 weeks - full price offer - $2,350,000
---
To avoid disappointment, register your interest and book your 80-page business report which is due to be completed on the 23/3/2020
Loan Calculator
Use these figures only as a guide.
Please contact your own financial institution for more detailed information.


| Principle & Interest | | Interest Only |
| --- | --- | --- |
| | $1234.00 pcm | $1234.00 pcm |
| | $1234.00 pa | $1234.00 pa |
| | $1234.00 | $1234.00 |