How To Buy A Business
Best Business Minimum Time Less Risk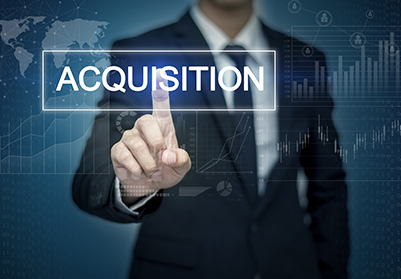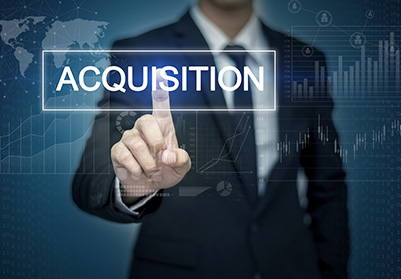 We can summarise the requirements of a business buyer in just six words:
Best Business, Minimum Time, Less Risk.
It's a requirement that never changes. No matter what the business size. No matter what the business sector.
So why does it happen so rarely?
Too many business buyers underestimate the buying process and fail to determine with absolute certainty what type of industry matches their skill and ability.
As a result, the risk is higher and the search takes longer.
So how can you make sure you find the best business in the shortest time?
Simple. In fact, it's as easy as reading this document
Buying a Business Made Easy
How Buying a Business Can Provide Long-Term Investment Security
There are several ways of obtaining financial security. Or trying to. You can work hard all your life for someone else and save carefully. You can buy a second – and a third – property and become a landlord. Or you can play the markets and hope that your portfolio is a winner. Then there's always sitting back and waiting for some long-lost relative to leave you a fortune in their will.
But here's another option...
Buy the right business and you'll experience a change in your lifestyle that is so overwhelmingly positive and significant that you cannot even begin to believe how wonderful it is. It's everything you think it will be and more. Sounds pretty good, doesn't it?
Of course you could start your own business. But, the rate of new business start-ups that go bankrupt within the first two years is frighteningly high and on the increase.
Acquisitions of existing businesses in Australia are also at an all- time high. That's because there are so many advantages to buying a going concern. Records show that it is usually much safer and more profitable to buy an existing business than to start a new venture.
Everyone has a different reason for buying a business. Some want a change in lifestyle with more personal freedom and unlimited profit potential. Others plan to turn their small business into a family operation. And almost everyone is attracted by the wealth-building possibilities and tax advantages of owning their own business.
The advantages of acquiring an existing business over other forms of investment are substantial. You can choose the type of business you buy in order to maximise profits or minimise risks. There are several factors to consider.
High capital growth.
Most businesses are priced on a return on investment (ROI) basis. In simple terms if you purchased a business with a net profit of $200,000 and the selling price was $600,000, the ROI would be 33%. If, during your ownership, you increased the net profit by a further $100,000, your selling price would be $900,000.
The Return on your investment.
Your expected ROI varies depending on risk, effort and business type; for example, you can expect a return of 30% to 45% for wholesaling, manufacturing and service industries. On the other hand, retail industry business prices are greatly influenced on trading hours, location, products sold etc. and on this basis have a wide ROI range between 28% to 80%. Likewise, a return of 14% to 15% can be expected from freehold income-producing businesses such as motels, hotels and caravan parks. As a general rule, the lower the return on the business investment, the lower the risk and effort.
Also lifestyle qualities, location, low staff, minor working capital, management, large supplier and repeat order customer lists are also important benefits to consider when considering low return on businesses.
Funding.
Most of our buyers are successful in fully funding the entire purchase price using the equity in their home and the business.
Cash surplus.
Depending on the price and return on investment, a good business is capable of providing the buyer with a substantial cash surplus even after full-price loan repayments and paying the owner a wage.
Tax reduction.
You can significantly lower the amount of tax you pay by choosing to take your profits as drawings, wages, trust distribution or a combination of these. Other benefits include the capability to write off and depreciate specific assets and expenses which would otherwise be non-deductible.
Involvement.
You can have as much – or as little – day-to-day control in the business as you wish. You may even choose to employ an experienced manager.
Compare this to investing in property or on the stock market, and you'll soon realise that you can have better tax advantages, higher returns and far more control over your earnings capacity by investing in an existing business.
The advantages of buying an existing business over starting your own are also equally convincing. Sources of capital for the purchase of existing businesses are more readily available than for start-up ventures, which is a reflection of the financier's belief that established businesses involve a lower risk. As previously mentioned, it is very common for the purchaser to fully fund the entire purchase price using equity in the business and existing real estate.
Banks and other financial institutions prefer to lend money for an existing operation that has a proven track record. Historical evidence will give the financier comfort that buying a well - established business will provide you with a wage and a cash profit surplus which result in sufficient funds to meet your full-price loan repayments.
If you choose wisely, the existing business will already be well established in terms of property, equipment, customers, suppliers, technology, systems and personnel. And there are other benefits too, such as:
No start-up risks, no (or minimal) R&D or licensing costs.
Immediate income.
Established customers and suppliers.
A firm base from which to grow.
Future security based on actuality rather than speculation.
Steady income growth translates to high capital gains.
Decisions, Decisions, Decisions
As if you did not know it, buying a business is one of the most important decisions you'll ever make. There's also every chance it will be one of the largest sales you will ever negotiate in your life. That's why your decision warrants nothing but the very best in planning, attention to detail and professional consultation.
That's where we can help.
We use what's known as the Performance Business Sales System, which is the most comprehensive business buying tool available. It has been perfected over twenty years and will enable us to help you buy the best business in the shortest possible time.
You could start by reviewing the classified ads, searching online for businesses for sale, or even contacting business brokers. Most prospective business buyers spend all their time looking at one business after another, encountering all kinds of variables and questions they're not prepared for, and then, try to determine which, if any, may be right for them.
Unfortunately, this is completely the wrong approach!
It's also terribly frustrating, time-consuming and more often than not, a waste of time. Rather than just sit and go through the 'businesses for sale' ads, you need to harness the services and skills of Performance Business Sales (PBS). We understand the politics and protocols involved in buying a business, as well as all the subtle nuances and hidden dangers that so often trip up the unwary.
At Performance Business Sales we have developed a unique business buying process that involves matching existing businesses with buyers using a sophisticated business target database program.
Most of the businesses we sell are never advertised in the conventional way and yet we can find you a business that's profitable and ideally matches your skills, abilities, needs and desires.
If you want to go about buying a business the right way, there are the four critical steps you must follow:
Step 1:
Educate and prepare yourself fully for each stage of the buying process.
Step 2:
Determine with absolute certainty what type of industry is right for you and then focus your search strictly on businesses in that sector. If you don't know precisely what to look for, it will be difficult, if not impossible, to find a good business. Remember, this is a buying process, not a looking process! The longer you look, the greater the chances you'll never buy.
Step 3:
Put together an offer with contingency conditions that will protect you now and in the future. Remember, pay for the past, consider the present, but buy it for the future.
Step 4:
Investigate every aspect of the business you intend to buy. This is easier than it sounds because Performance Business Sales will provide you with a detailed report on the business. Knowing everything about the business before you settle is paramount.
Doesn't this approach make a lot more sense?
Once you own a good profitable business, you will look back at this time in your life and realise that buying a business was the best decision you've ever made.