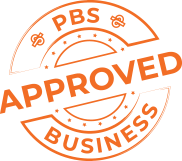 Our Name Says it All.
We have taken the role of the Business Sales and Acquisitions Broker and dragged it screaming into the 21st century. We added the element of high-octane performance to what has traditionally been a pedestrian profession.
Performance Business Sales is a 'boutique' business broking company offering a genuinely personal service. We work with a limited number of clients at any one time, ensuring we provide a high-quality service designed to achieve the best outcomes for our clients. Your business must meet our strict selection criteria to make listing status.
Our expertise lies in the industrial and commercial sector, while we also report excellent results within retail, manufacturing, hospitality, transport and import distribution sectors. We work with owners of businesses turning over from $500K to $20M annually. Every business is unique, which is why we specialise in a bespoke approach for each approved listing, aiming for achieving the maximum return value possible. Our extensive business sales experience, in-depth market knowledge, business intelligence and our unique Right Match program allows us to structure the best deal possible and has resulted in us setting the benchmark for business sales prices since 1982.
In a broking sector populated mainly by accountants, Performance Business Sales brings an added dimension to the business exit process, with a range of services underpinned by our extensive sales and acquisitions expertise. By using our services, you benefit from brokers who have years of practical Small Business and Corporate experience, across a wide range of sectors, a variety of job levels, trained to the highest professional standards in the industry. A company is worth is more than just a Profit and Loss sheet. Many factors influence its market attractiveness and growth potential. We also understand that both the seller and the buyer have a unique definition of the 'best price'. We recognise the need to know what the business is worth in the prevailing market situations. Performance Business Sales works equally for both parties and treats each with the respect, understanding, and courtesy they deserve.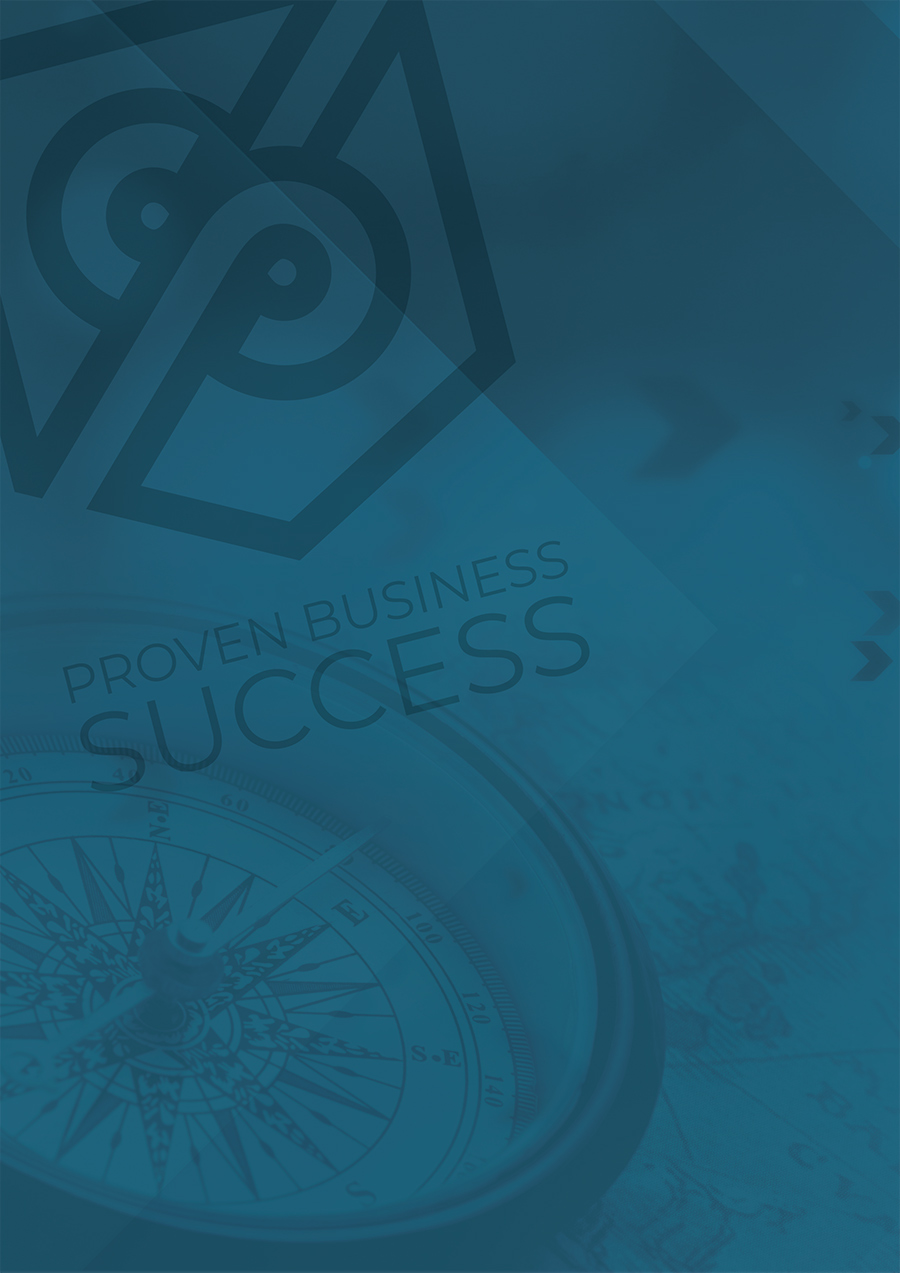 Reliability
We work for both parties and treat each with the respect, understanding and courtesy they deserve, every time.
Expertise
With over 70 years of broking experience behind us, our expertise places us as brokers of choice.
Quality
Your business must meet our strict selection criteria to make listing status.
Our Team
Our team of business brokers are qualified professionals passionate about achieving outstanding results for their clients. As leaders in the business broking industry, Performance Business Sales consistently meet the needs of the business buyer and seller. We pride ourselves in developing our business brokers through a comprehensive one-on-one training program after the required industrial regulation training has been passed.
I had PBS recommended to me by a friend who had sold his business through PBS because , theIt recommendation was from the heart , and that he struggled to put into words the difference that Graham and his team made to the sale of his business.
Give them a ring ! Graham and Tanya will achieve over and above what you expect . The fact that they were successful in selling my business throughout the COVID hysteria was truly a remarkable result . Truly remarkable because , I had resigned to the fact that the timing was beyond my control and the mountain was too high , and I would have to soldier on until times were better. But , to their credit , they kept me motivated , and they kept " The dream alive" . Rare birds this lot, and even though they worked for the result and earned their payday , I really feel I owe them so much more .
WA TOOL AND TRADE
Warren Ritchie
Tanya and Graham have a casual yet professional approach.
Their attention to detail including strict confidentiality throughout the sale was like no other.  Also the compilation of all the business information prior to listing gave them a clear understanding of our business.
A professional group that strive for the desired outcome for all parties involved. Professional links enabling support and guideance for us from beginning to end.
Anthony and Deb Bradbury
Bee On Hadfield Childcare
I had PBS recommended to me by a friend who had sold his business through PBS because , theIt recommendation was from the heart , and that he struggled to put into words the difference that Graham and his team made to the sale of his business.
Give them a ring ! Graham and Tanya will achieve over and above what you expect . The fact that they were successful in selling my business throughout the COVID hysteria was truly a remarkable result . Truly remarkable because , I had resigned to the fact that the timing was beyond my control and the mountain was too high , and I would have to soldier on until times were better. But , to their credit , they kept me motivated , and they kept " The dream alive" . Rare birds this lot, and even though they worked for the result and earned their payday , I really feel I owe them so much more .
WA TOOL AND TRADE
Warren Richie
Hi Tanya
I just wanted to say a huge thank you for helping us through the complex process of finding and purchasing our new business.
In challenging economic times, you really went above and beyond to make sure we were well informed and comfortable.
We are very grateful for the referrals you provided of other professionals who formed part of our team including our finance broker and settlement agent, both were invaluable in pulling it all together.
It was a long journey for all parties but we couldn't be happier with the outcome. We have a great team and love the beautiful environment.
Thank you again!
Caroline and Ben Glass
Bee on Hadfield
Happy Buyers - Caroline and Ben Glass
Buyers who Purchased- BEE on Hadfield
"Paul and Russell"
Thanks very much for assisting with the sale of our business, Hughans Saw Service. Your support throughout the sale process was terrific. Your professionalism and experience in preparing the detailed selling report, introducing us to a number of very interested buyers and negotiating the final sale enabled us to achieve the price we were asking and complete the sale in a very timely manner.
Regards
Kevin, Greg, Peter and Peter
Directors
Hughans Saw Service
Peter
Hughans Saw Service
"Paul and Russell
Thanks very much for assisting with the sale of our business, Hughans Saw Service. Your support throughout the sale process was terrific. Your professionalism and experience in preparing the detailed selling report, introducing us to a number of very interested buyers and negotiating the final sale enabled us to achieve the price we were asking and complete the sale in a very timely manner.
Regards
Kevin, Greg, Peter and Peter
Directors
Hughans Saw Service"
We were recommended PBS by a few business professionals as being the best in the business.
They had very solid procedures with the marketing report and the way they dealt with the meetings with prospective buyers. Tanya was always very professional but so approachable and willing to talk through options etc. with us.
If I had a friend wanting to sell I would tell them that PBS really cares about your goal which is of course selling.
Nothing seems too hard for them during the process and the level of professionalism was second to none.
A real pleasure to deal with and worked so hard to help us achieve our goal.
Nicola and Alan Fenati
La Casina
I had previously listed my business with a local agent with no luck and was disappointed with the lack of serious response to the sale. Talking to one of my good friends, he recommended I try PBS as he had used them to sell his business a few years before with great success and ease. I contacted Graham who in turn put me onto Tanya with the rest being history. Within 3 months I had my offer to purchase and 3 weeks later the business is now in hand over phase.
As soon as I met Tanya, who had previously been in the food industry, I new that she understood my business and who would be the best people to market it to. Understanding the business and what it can provide to a future purchaser was so important as it is a lifestyle business, not necessarily a fit for everyone. I had dedicated 17 years to building my business and I felt confident that Tanya wanted it to be purchased by someone who would do it justice. By having that trust with Tanya I was able to readily hand over the reins to the buyer, knowing that she was going to be amazing and take my business to the next level.
Seeing as though one of my good friends originally recommended me, I would say what he said, make the call, have a chat and see where it leads. PBS are professionals and know the industry inside and out, my experience was relatively painless thanks to the knowledge of Tanya and her contacts in settlements.
Kellie Piacentini
The Rusticana
After being recommended by previous clients, Ray Peters for South West Gas found PBS and Tanya Bidwell
"Very Professional, Very efficient, Easy to work with and dedicated"
Ray Peters
South West Gas
Once I had met Tanya I fully trusted the result as she believed it would be
Tanya would do all she could to make the experience satisfying:
Russell H
Happy Buyer – South West
We had been planning for several years to sell our engineering business.
Once we were ready to sell we spoke with several brokers to get the job done. After meeting with Paul and Russell we decided with their professionalism and confidentiality that these were the guys to get the right price but just as importantly a buyer with the correct fit for this business.
Communication with Paul was easy with a weekly update to let us know how the market was going and after talking with several potential buyers a deal was done.
Thank you to the Performance Business Sales team
Phil & Charmaine
Final Drive Engineering
To whom it may concern
our franchise group is Australia's fastest-growing operation in its field and has been recognised as one of Australia's 100 fastest-growing companies. We have over 56 stores nationally and annualised sales of $37 million.
I have been working with performance business sales over the last 12 months, and in particular Ray Pardo and Graham Nankivell, in developing a relationship where franchise resales are facilitated through their company.
The results we have achieved with performance business sales are pleasing both in terms of sales results achieved, the quality of applicant/buyer, the professionalism shown in the sales process, together with its representation of our franchise system. It is a key requirement that our brand values are protected and represented to the highest possible standard, and I am pleased to say that performance business sales have achieve these objectives.
As a direct result of their achievements with our company I happy to say I am negotiating your appointment for our new franchise opportunities within Western Australia.
I am pleased to support performance business sales, and look forward to continuing my relationship over the coming years.
I am more than happy to support and recommend performance business sales.
John s
Happy Seller
Re: Sale of Hose Masters Wanneroo
With the settlement of the purchase now complete, I would like to take this opportunity thank you for all the efforts during the negotiations. At no time did I feel pressured and you represented a greatly professional approach to the whole process in a total unbiased manner.
Having had numerous dealings with business brokers the comparison leaves a lot to be desired from any of your competitors who tend to leave much of the organisation to the parties involved.
furthermore the business profile provided by you is far more comprehensive than I have encountered.
Your personal attention to ensuring all necessary requirements were completed in a systematic manner by both parties resulted in a smooth transaction settlement occurring on time.
I have no hesitation in utilising your services in all future transactions involving the sale or purchase of a business.
Ken W.
Hose Masters Wanneroo
Graham,
just a short note to express our thanks and gratitude for your help and assistance regarding the sale of creative wardrobes.
Please accept our Vintage bottle of wine – we hope you enjoy the drop!
Bill M.
Creative Wardrobes Master WA Franchise and Manufacturer
Dear Graham
A short note to express my thanks to you and your organisation upon the successful completion of the sale of my business. You may not have been aware of it but before you listed the business was listed with another broker who although introduced 3 prospective buyers was unable to close the sale. It therefore came as some surprise to me that you're able to sell the business to the first prospective buyer whom you introduced. It was as though they had all but decided to buy my business before they had actually inspected it!.
I can only put this down to the excellent business profile you prepared. Providing all the information you required actually was a bit of a pain but I can appreciate now how important all the detail was. There was simply no comparison between this professionally produced profile complete with colour photos that PBS produced to the rolled up sheets of paper that the other broker was trying to use to sell the business.
Once again thanks for a job well done. It has now enabled me to move on and concentrate on my new business venture.
Bob D.
Health Products
Re : CAR CARE VICTORIA
now that we have accepted the purchases offer, we are writing to thank you for your assistance in the sale of the Car Care Master Franchise For Victoria.
Prior to your appointment we had run our own series of advertisements in Victoria, but were making little progress. From only 2 advertisements you were able to produce a number of prospective purchasers which resulted in a full price offer being received within 5 weeks of your appointment. This was extremely pleasing as car care is not yet an established brand in Victoria. Your business report was particularly well presented and is far more professional in appearance and content than we have seen from any of your competitors.
We would be pleased to recommend you and your company for future vendors or purchasers of a business. The system does work!
John St.
CAR CARE VICTORIA
Dear Graham
Re – Personalised Business Search
thank you for the opportunity to meet with you and roll on Monday and for explaining the personalised business search process.
I would appreciate if you would please include me in on the personalised business search program which over the next few weeks, I will complete a list of preferred business sectors in order that we can review their potential before commencing with the acquisition search.
I look forward to working with you and your team in finding a suitable business.
Norma C.
Buyer
Dear Graham thank you for your efforts to date and the time you have given in providing me with the necessary information to assist with enquiries regarding business purchase. Our discussions have been most fruitful and being able to draw on your considerable experience has been invaluable.
As you are aware, my brother-in-law and I are looking to purchase a business, whether it be a franchise or a freehold enterprise we would like to confirm in writing my request for you to approach the appropriate organisations as you see fit. All enquiries made on our behalf and any details provided you will of course remain strictly confidential and exclusive.
If you are able to provide details within the immediate future we would be pleased to review them immediately. Our accountant has been advised of our intention and is ready to review any proposals put to him.
May I reiterate that we are both very keen to progress with this in the immediate future and would like you to take whatever steps necessary as soon as possible.
Phil B.
Buyer
Dear Graham
Although our association has been briefed, I feel that this letter is necessary.
at all times during the purchase and sale you have endeavoured to keep both parties fully informed at every stage of the negotiations and have paid meticulous attention to detail throughout the buying and selling period.
this trait in itself is very rare and refreshing and after my association with other business brokers, it is a relief to get the full and unabridged facts quickly and in an easily understood form thus enabling a correct and in some instances a money-saving decision to be made.
The ongoing backup and courtesy shown by the staff members of your office again reinforces the feeling of, these people are used to taking excellent care of buyers and sellers alike.
Again thank you for your efforts on our behalf and we will certainly buy from you again.
Don Martin
Tin A Car Victoria Park
Dear Graham
this is just a short note to thank you for your service in both the purchase and the sale of this business over the past 6 months. I will have no hesitation in recommending you to any possible purchaser and vendors, as indeed I have already recommended you to my brother for the sale of his business. I believe you have acted with the best of intentions and integrity at all times and wish you well for the future.
Jeff. C
Spectrum
To whom it may concern
high-performance Corporation, the master franchise or of Salle's intent to car had been dealing with Graham Nankivell for over 15 years
Over that time Graham has been responsible for the majority of our franchise sales in Western Australia (32).
12 months ago we appointed his national team to handle our East Coast franchise sales, resulting in 8 being sold over that period.
Grahams "business profile"concept has provided exceptional results, averaging 2 to 4 weeks to achieve a sale and the desired price. His personal approach, understanding of our requirements and ability to handle our franchisees has resulted in a mutually beneficial arrangement.
I would highly highly recommend Graham and his team to any franchise group.
John Sofarnos – Director
High Performance Corporation
Dear Graham
RE-SALE OF CAR CARE WA
Now that settlement has been finalised we are writing to thank you and your associates for the assistance in the sale of the master franchise for Western Australia.
Your task was made more difficult by the fact we have stipulated that the proposed sale of the business would not be advertised. You are able to produce a number of prospective purchasers which placed us in the fortunate position of being able to choose the person most suited to hold the master franchise.
We were impressed also by the quality of people available to it assist you and in particular Francis from your office was most helpful.
Your business report was particularly well presented and was far more professional in appearance and content than we've seen from any of your competitors.
We would be pleased to recommend you and your company to future vendors or purchasers of businesses and remain available should further be sought.
Alan and Dean Franks
Master Franchise - Car Care WA
Dear Graham
We would like to thank you and your company for the great service provided during the process of buying Westart Reproductions.
We had been looking for a suitable business for almost a year when we first enquired about the above-mentioned wholesale business advertised by Performance Business Sale. We found the friendly and professional attitude displayed by you and your staff outstanding. We had plenty of contacts with other business brokers over the last year to compare with.
Buying a business for the first time was a daunting task but with PBS we felt comfortable throughout the whole process because of the open and honest way the sale conducted.
We would like to pass on the compliments of our accountant and the credit manager of our financial institution regarding the excellent presentation portfolio of the business and its financial background.
It has been a pleasure to everyone involved doing business with you. We will be pleased to recommend PBS to anyone wanting to buy or sell a business.
Thank you again and all the best wishes for your future.
Paul and Annette A.
Westart Reproductions
To whom it may concern – when a decision was made to try and sell our business, after several profitable years of trading, so we could reap the rewards of our hard work and effort we put into it, the first person to come to mind was Graham Nankivell, mainly because we purchase this business with his help, and also the confidence we had then proved to be correct.
We found that Mr Nankivell's expert advice, and presentation to prospective buyers, and follow-up and familiar dealings had no doubt been the key to a very successful sale of our business.
In hoping that our new venture will be just as successful as the previous one, and in due course will benefit us to work towards early retirement, we will certainly be calling on the help of Graham again when the time has come.
Rene M.
Davion enterprises
Dear Graham
I approached you in March to find me a highly profitable business which I could expand.
You sold me the solar products business in Osborne Park which I have not been disappointed.
We were quickly able to take over from $30,000-$40,000 per month and have expanded sales to $75,000 plus per month with the help of high-performance Corporation and the defence pack products.
It amazed me how in 3 short months our turnover has almost doubled.
Thank you so much
Bill And Ros Bergsma
Solar Industry - Wholesale Business
Selling a business is a complicated process and selling a specialised business such as mine is even more so.
It would have been almost impossible for me to sell my business without the expertise of Graham Nankivell from Performance Business Sales, his knowledge of the industry is second to none and his many years of experience within this industry is absolutely essential.
Graham can show historical sales data for a business like mine that no other company can rival, this alone will put the prospect at ease and ensure a quick sale.
The actual time from listing to closing the sale was relatively quick and from memory was only a matter of a few weeks. Graham showed me his sales history, and this reflects an average 2 week sale period.
Graham will use his experience to get the best possible price for your business; there are many things to consider when pricing your business and Grahams advice in this area is vital.
The sales report generated by Performance Business sales is integral to the sale and I can't emphasise enough, the value in investing in a great sales report.
After building relationships and networks over many years, it was important for me to keep our dealings confidential; Graham understands this completely, and his advice in this area was fundamental in keeping the sale private, all the way to settlement.
Grahams professionalism and salesmanship is crucial to the sales process and knowing what I know now, I would have been happy to pay him even more for his indispensable services.
I have the highest regard for Graham and the service he provides, I have no doubt I will be using him again in the future, and I would certainly not hesitate to recommend him to any business owner looking to market their business for sale.
Thanks again Graham, I couldn't have done it without you.
Brad P.
Solar Industry - Wholesale Business
Hi Graham and Brendan,
I would like to thankyou both for such a fantastic job you have done in selling my business. The time and effort you have both put in has been unbeleivable.
Graham, I know you spent a lot of time on the report to get it right and I cant thank you enough.
Brendan, You have been fantastic throughout the process.
Graham is lucky to have you and you both work well together.
Merry Christmas to you and your families
Kind Regards George and Doris
George and Doris
Solace
Dear Graham,
On behalf of my wife, Janine and myself, I would like to convey our thanks and appreciation for all the time and considerable effort you put into our acquisition of the Triou Food Company.
As first-time business purchasers, it was refreshing to deal with someone of your honesty and integrity. It allowed us to go through the many stages of the business purchase with confidence.
I can assure you, that at any time in the future if we decide to purchase another business, we will definitely be knocking on your door again.
Thank you once again. And best wishes for your future business success.
Bryan K.
Triou Food Company
Dear Graham
This is a sincere "thank you" for your efforts over the whole of the period relating to our recent purchase of a business through Performance Business Sales.
From our initial contact, when you patiently explained the detai1s and benefits of your Business Search Programme, right through until settlement, the service has always been professional and prompt. As I am sure you will remember, even at times when I was pushing for you to take action regarding negotiations while you were on a break down south with your family, you did not hesitate to act at once on my behalf, which resulted directly in the desired outcome.
In terms of keeping me informed regarding negotiations and returning my inquiries, I have appreciated that you invariably got back to me during that day or, at the latest, by calling me that same evening from your home.
These open lines of communication meant that I was always informed as to the state of play with our offer and with the subsequent settlement timetable.
Although. we didn't choose the first business that was presented to us; this was not an issue as far as you were concerned, and we were very pleased to receive the terrific business reports that were presented to us for consideration.
Being able to specify the type of business that appealed to us, and using the resources of your Business Search Programme, we feel that we were able to get the outcome we wanted by being proactive, rather than wait around hoping that a suitable listing would appear. Having previously spent some considerable amount of time searching for a business by ourselves, it was refreshing to have a system working for us to take the leg-work out of the exercise.
As a potential vendor at some time in the future, I would be more than happy to have my business marketed via this programme, as it is more likely to be presented to genuine, qualified purchasers who are in a dedsion·maldng mode.
Geoff. A
Buying A Business Made Easy
Hello Graham,
Yesterday we achieved a significant milestone in the process of acquiring one of your
advertised businesses and it got me thinking all the way back to the beginning.
As you know I have been searching for the right business for several years, my search has
taken me Australia wide. Over that time I have gotten to know many business brokers and the way
many conduct themselves, I would equate many of them to that of real estate agents ie) someone
who simply waits for the buyer to come along and say "I like it and I'll have that." Yet with you
through our relationship that began at the back end of 2011 that could not be further from the truth.
From a buyer's point of view one of the first degrees of separation from other brokers was
your Information Memorandum. Initial impressions were, this was a direct reflection on
Performance Business Sales professionalism and the quality of your clients and listings. The
information memorandum was extensive, analytical and covered all aspects of the business. I was
impressed.
Having spent 20 years operating sales or business development divisions across the globe I
completely understand the need for compromise and negotiation in order to close a deal.
Throughout our process it has been give and take on both sides from the vendor and the buyer, it is
a fine line that any broker treads towards the ultimate goal for both parties- settlement and given my
experience I would think that Performance Business Sales would have a considerably higher
settlement rate than others.
That is a credit to you and your team in the way in which you conduct business creating a
win win solution for all parties concerned. Some people seem to think they create win win
solutions, and I am sure that some do, but you truly do. This can be reflected in the excellent current
relationship that I have with the vendor.
From a buyer's point of view I can honestly say if it was not for you and your team, this
transaction would have fallen over several times. It is because of you and the way you effectively
communicate with both myself and the vendor and help us both to focus on the end goal. No
wonder when I did my reference checks on you you came highly recommended and doing this for
more than 30 years.
It is not often that I do this Graham but I feel compelled to for your excellence. I can think
of only two other occasion when I did and it was because the parties I consider are of the highest
standard and are beyond reproach.
I rate Business Performance Sales 10/10 and as a reflection of our business relationship I
would be happy to act as a reference for you or the team to any prospective parties. Please feel free
to pass on this letter or my direct contact details ofwhich I would be happy to speak personally with
them.
I would without hesitation whether buying or selling my first and last call would be to
Business Performance Sales.
R. Ware
Multi-Million Dollar Industrial Window Manufacturer
We recently used PBS for the sale of our business and we commend Russell and Paul on their professionalism, honesty and commitment with a good outcome in the sale of our business. We Would not hesitate to recommend them and PBS to anyone looking to sell their business.
Luke & Glen
Luke & Glen
REDMOND SAWMILL
We searched for the best Business Brokers in Perth to sell our business, that we had worked so hard on and invested 9 years of our life, growing, and improving our thriving Tourism business. We were recommended to Performance Business Sales. We were impressed from the outset. Russell was extremely professional, the marketing material we had to complete prior to listing was challenging, but we got there, and in just a few short weeks we had a sale. Great job, we will always be grateful.
Noeleen Cole
Mandurah Houseboat Holidays
My wife and I used the services of PBS for the sale of our company, WPA Cleaning. The main thing that impressed us was the easy friendly use of the services. We were always given updates on progress and out of hours response. Easy to find and park when we went to their offices. The settling agent they use was also very easy to use. We would recommend PBS and Paul & Russell for the sale of your company.
Peter & Ann Wells
WPA Cleaning
Graham – "The old saying "third time proves it" has never been more true! The sale of the national and international franchise rights for Housework Heroes is the third business sold by Graham Nankivell for which we have engaged your services as our business sales agent. On each occasion we have accepted full price offers. Each sale has been handled in a professional manner and has achieved a timely sale to an appropriate purchaser. The Performance Business Sales system, including the Business Report, is the best alternative for those considering selling a business. The system works!"
Alan Franks
Housework Heroes
"To whom it may concern
Having recently sold my business through Performance Business Sales and in particular Graham Nankivell, I feel obliged to commend them for their professionalism and commitment.
I originally placed my business with another business brokerage. After some weeks, I was disappointed by their attitude and approach, especially as the number of potential Buyers contacted was pathetically small, with no sale resulting.
Fortunately, a colleague who had sold a business his business through performance Business Sales, recommended Graham to me.
The difference between the two companies was obvious – Performance Business Sales gave a realistic valuation, detailed glossy full detailed report and constant enthusiasm, while the previously employed broker presented half a dozen low quality photos and several pages of text and lost interest after the first few weeks.
The effort put into compiling the report was largely responsible for the sale of the business. The enthusiastic approach was unfaltering and there was never a doubt the business would sell.
I have no doubt at all that Graham's very professional presentation and correct valuation/data sold the shop. Unlike the other previous Broker, Graham kept me informed and up-to-date constantly.
Graham displayed amazing patience, persistence and diplomacy. he was able to smooth "ruffled feathers "and continue negotiations regardless of how challenging the problem appeared. he would be in my opinion, be second to none in negotiating skills.
I thoroughly recommend performance Business Sales to anyone wishing to sell their business. "
J. Garrett
"Richard thank you for a very professional listing of our business. The whole process of getting my business to the market and the attention you applied to getting a sale without any hassle whatsoever was greatly appreciated . I would not hesitate to recommend PBS and yourself to future clients. Once again thank you."
Keith H
"Dear Paul Susana and the Team at Performance Business Sales
I would like to take this opportunity to thank you for your efforts in selling my business. Selling a business requires a large degree of Skill and Trust especially in a Challenging Market Place. Due to your high-quality Product, Service and Tenacious efforts you not only found the right buyer, but you also made the whole process easy. Achieving a good price and smooth transition, freeing me up to capitalise on the next opportunity. Thanks again Paul for finding the Ideal buyer and being a man of your word. I will be recommending your services to anyone looking for a Smooth and hassle-free business sale.
Kind Regards Glen Michaelides. CEO of The Titans Academy "
Glen Michaelides
The Titans Academy
Russell and his team provided Walcon's UK based owners with outstanding service in preparing an evaluation that exceed expectations whilst bringing a number of potential clients from his database virtually immediately to view the company. Once sold, we were surprised to see how easy the ownership transition was with PBS looking after all legalities ensuring a smooth transition from one equity owner to the other. We have no hesitation in recommending Russell and PBS for business sale transaction and thank the team wholeheartedly for their support through the sale process.
George Sofoulis - General Manager
Walcon Marine Australia Pty Ltd