Paul Susana
Home > Brokers > Paul Susana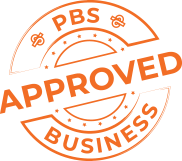 Meet Paul Susana
Manufacturing, Wholesale, Service – Commercial & Industrial Businesses
After many years in the Building Industry, I wanted to understand more about the small business world and decided to change. I joined Performance Business Sales seven years ago, became a Business Broker, and never looked back.
The Company's ethical solid attitude and professionalism, paired with the desire to only work with quality proven businesses, was the main reason to join PBS.
I've been actively involved with several transactions ranging in value from $200,000 to $6.5 million, located all around WA from Perth Metro to Kalgoorlie, Albany, Busselton and Mandurah.
A large amount of work and research we dedicate to preparing the Marketing Report is why we always have the best buyers around us.
As a business owner, you know that every decision requires careful thought and preparation. And, what more significant decision is there than opting to sell your Business?
Selling your Business may not be in your thoughts today, but it probably will be at some time in the future. Therefore you should start preparing your Business for sale now!
There are numerous things you need to consider and many steps to ready your Business for a sale. However, the best single piece of advice we can give a seller is to continue running the Business as if you were keeping it for the long term.
A buyer will be looking at all aspects of your Business. Therefore, everything needs to be in order.
Preparation of your Business for a sale will help your broker achieve the highest possible price and sell it quicker.
view my listings