Tanya Bidwell
Home > Brokers > Tanya Bidwell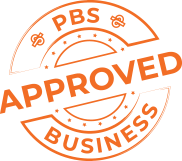 Meet Tanya Bidwell
Tanya Bidwell has 28 years of Business Management experience after starting her first business at only 20 years old.
Her entrepreneurial skills saw her later grow a small food manufacturing business to a major supplier to airlines, food chains, supermarkets and hundreds of outlets across Western Australia in its prime employing over 30 staff. Her business accolades include:
Young Australian Of the Year WA in Career Achievement Category,1998
Young Australian Of the Year National Finalist,1998
Business News Inaugural 40under40 Business Awards- One of 40,2002
After moving to the South West and starting a family she then went on to build a successful clothing retail business. Here gaining experience in manufacturing own labels before turning her career focus to her long-time passion for numbers.
Her time in the banking sector, business consulting and bookkeeping led to experiencing a varied array of clients and business genres.
With tertiary qualifications in Bookkeeping and Financial Services coupled with her Business Management Experience as a previous business owner, exceptional analytical skills, and love of customer service Tanya makes a genuine connection with people ensuring a win-win whether your buying or selling a business.
view my listings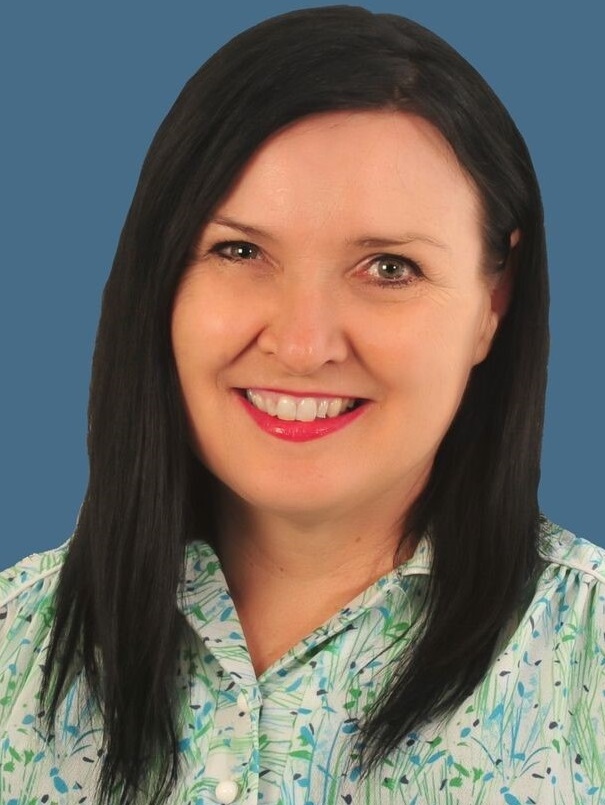 Enquire Now
Tanya Bidwell
Broker, South West Business Consultant

(08) 9429 8882

0412 508 379

tanya@pbsbusiness.com.au
contact broker
JUST SOLD
A snapshot of recent successful Business sales include:
SOLD

South West Freehold Childcare Centre - Sold in record time. - $1,200,000

SOLD

Holiday Rental Company - multiple offers in just 4 weeks - $2,400,000

SOLD

Custom Build Protective Canopies - South West - $625,000

SOLD

Smash Repair Centre - Busselton - $450,000

SOLD

Major South West Supermarket - $2,100,000

SOLD

Distributor of Essential Building Products - $490,000
View my testimonials
PBS are a Team of Professionals that will marry up the best Buyers to the correct Business meaning you're not wasting time with Buyers that do not understand your Business, they get all party's to the signing table then keep all party's on track until settlement date, an aspect of selling Business that's often not understood by Buyers and Sellers.
I believed Performance Business Sales was the best for achieving the desired outcome thanks to the tireless work by Tanya Bidwell and from my excellent previous experiences with them.
Steve Lawson
Building Supplies and Hire Dunsborough
I specifically chose PBS because they sell quality stock that ensures complete satisfaction. When you want to buy a quality business that you can be sure of do not go past these guys they are outstanding in their field. The other don't even come close in terms of the quality of businesses that they offer.
Martin Dixon
Buyer Busselton Sheds Plus
Both Graham & Tanya were very professional
When I first met with Graham I believe he didn't oversell himself, he also showed us how to reach the maximum sell price and resulted in selling it for full price. We believed Performance Business Sales was best for achieving our desired result having a better way of selling.
David Carboni
Margaret River Mowers
They were very thorough and engaged throughout the whole process.
The business report was very informative and detailed – clearly thought had gone into its preparation – it become the go-to document throughout the purchase process.
The people are very personable and supportive.
Tanya was great to work with from start to finish demonstrated genuine care for all parties.
Buyer
Margaret River Mowers & Chainsaws
I have never dealt with anyone more professional, intelligent and helpful than Tanya Bidwell. Her expertise and mannerism were outstanding. Nothing was ever a problem for her and no question we ever asked was left unanswered. She went above and beyond her duty to us and I am forever grateful to have met such an inspiring professional person. I will be using her name and recommending her in high regards throughout our journey Both Ainsley and I are forever grateful for the excellent service we received. She is a breath of fresh air in the world of Sales. Thank you from the bottom of our hearts.
Marina and Ainsley
BGs Farmstand
Simply save yourself time and money – just engage the services of PBS. There is no better business broking agency.
Tanya Bidwell provided exemplary services during the entire transaction process. In our experience, Tanya is the second coming of Christ.
PBS had a proven track record, over an extensive period, across numerous industries, including our subject industry.
Michael Kilian
BG's Farmstand
We had spoken to many other business brokerage company's when we decided to put our business up for sale. You will struggle to find a company of this calibre and business sale model anywhere in Australia. Performance Business Sales are highly professional, diligent, trustworthy, thorough and proactive. Be prepared for the work and effort required that goes into the PBS Report Sale Model. Rest assured all the hard work will be worth it. Upon completion of the report with PBS you will have gained a greater understanding of the overall structure of your business. The people to go with for the sale of your business are PBS. We highly recommend PBS
Tanya We truly thank you for all that you have done for us. We will always remember and value our relationship. We hope that together with Graham you get to share your expertise with many more clients over the years to come. We would like to take this opportunity to wish you all the very best of good health and happiness.
Graham Nankivell and Tanya Bidwell demonstrated incredible knowledge and experience through their relationship-oriented approach. Tanya's dedication, attention to detail, motivation and persistence are inspiring and refreshing. This all came to fruition when we saw the presentation of the final report, which far exceeded our expectations. We were extremely confident every detail had been thoroughly checked by Tanya, again cementing our confidence that we were ready to go to market with PBS. Tanya's follow up was outstanding; her work is truly at a level that constantly surpassed our expectations and the final presentation by Tanya was exceptional. If it was not for Tanya's initial follow up phone call, the timing of our business going to market would not have been possible.
Anton Perak
Denmark IGA X Press
Tanya came highly recommended from a friend locally. She was exceptionally easy to work with, and supportive in the process of selling a business as I had absolutely NO IDEA. She was very clear and organised with explaining each step and not making the tasks to overwhelming as I was very busy also still trying to operate a very busy business.
PBS were able to suggest a "reverse sale" as they had a strong clientele data base and only suggested clients they knew were specifically interested in my kind of business, cashed up, and no time wasters.
No Brainer… call for a chat and you'll get a very clear idea that the service offered is supportive and "directive". Their commission is well earned and fair given the extensive research and time spent with you as the Client, and encouragement and support to the Buyer.
You can immediately show my testimonial to potential sellers!
Rebecca Miller
South West Holiday Properties
Tanya and Graham went way beyond our expectations in selling our business. Graham is a very experienced broker who has a thorough grasp of the ins and outs of the business sales world.
Tanya guided us step-by-step through the entire selling process with energy, enthusiasm and a great smile. Nothing was too much trouble and no question was too trivial.
We knew several people who had successfully sold their businesses through PBS and they came highly recommended.
We met with Graham who introduced us to the PBS Business Marketing Report which seemed like an excellent resource for selling a business. We also liked Graham's straight forward and clear eyed approach with no hard-sell.
We will definitely recommend Performance Business Sales to anyone we know wanting to sell their business.
Kim Collins
Door Hardware Solutions
I had PBS recommended to me by a friend who had sold his business through PBS because, the recommendation was from the heart, and that he struggled to put into words the difference that Graham and his team made to the sale of his business.
Give them a ring ! Graham and Tanya will achieve over and above what you expect. The fact that they were successful in selling my business throughout the COVID pandemic was truly a remarkable result. Truly remarkable because, I had resigned to the fact that the timing was beyond my control and the mountain was too high, and I would have to soldier on until times were better. But, to their credit, they kept me motivated, and they kept " The dream alive". Rare birds this lot, and even though they worked for the result and earned their payday, I really feel I owe them so much more.
WA TOOL AND TRADE
Warren Ritchie
Tanya and Graham have a casual yet professional approach.
Their attention to detail including strict confidentiality throughout the sale was like no other.  Also the compilation of all the business information prior to listing gave them a clear understanding of our business.
A professional group that strive for the desired outcome for all parties involved. Professional links enabling support and guideance for us from beginning to end.
Anthony and Deb Bradbury
Bee On Hadfield Childcare
Hi Tanya
I just wanted to say a huge thank you for helping us through the complex process of finding and purchasing our new business.
In challenging economic times, you really went above and beyond to make sure we were well informed and comfortable.
We are very grateful for the referrals you provided of other professionals who formed part of our team including our finance broker and settlement agent, both were invaluable in pulling it all together.
It was a long journey for all parties but we couldn't be happier with the outcome. We have a great team and love the beautiful environment.
Thank you again!
Caroline and Ben Glass
Bee on Hadfield
Happy Buyers - Caroline and Ben Glass
Buyers who Purchased- BEE on Hadfield
We were recommended PBS by a few business professionals as being the best in the business.
They had very solid procedures with the marketing report and the way they dealt with the meetings with prospective buyers. Tanya was always very professional but so approachable and willing to talk through options etc. with us.
If I had a friend wanting to sell I would tell them that PBS really cares about your goal which is of course selling.
Nothing seems too hard for them during the process and the level of professionalism was second to none.
A real pleasure to deal with and worked so hard to help us achieve our goal.
Nicola and Alan Fenati
La Casina
I had previously listed my business with a local agent with no luck and was disappointed with the lack of serious response to the sale. Talking to one of my good friends, he recommended I try PBS as he had used them to sell his business a few years before with great success and ease. I contacted Graham who in turn put me onto Tanya with the rest being history. Within 3 months I had my offer to purchase and 3 weeks later the business is now in hand over phase.
As soon as I met Tanya, who had previously been in the food industry, I new that she understood my business and who would be the best people to market it to. Understanding the business and what it can provide to a future purchaser was so important as it is a lifestyle business, not necessarily a fit for everyone. I had dedicated 17 years to building my business and I felt confident that Tanya wanted it to be purchased by someone who would do it justice. By having that trust with Tanya I was able to readily hand over the reins to the buyer, knowing that she was going to be amazing and take my business to the next level.
Seeing as though one of my good friends originally recommended me, I would say what he said, make the call, have a chat and see where it leads. PBS are professionals and know the industry inside and out, my experience was relatively painless thanks to the knowledge of Tanya and her contacts in settlements.
Kellie Piacentini
The Rusticana
After being recommended by previous clients, Ray Peters for South West Gas found PBS and Tanya Bidwell
"Very Professional, Very efficient, Easy to work with and dedicated"
Ray Peters
South West Gas
Once I had met Tanya I fully trusted the result as she believed it would be
Tanya would do all she could to make the experience satisfying:
Russell H
Happy Buyer – South West