Pat Keenan-Smith
Home > Brokers > Pat Keenan-Smith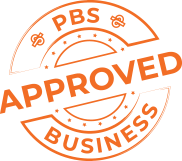 Meet Pat Keenan-Smith
Wholesale – manufacturing – service and retail Specialist
view my listings
---
EXCLUSIVE + ESSENTIAL, SAFETY, SECURITY,...
Wholesale + Direct To Public It Has It All....89% GROSS MARGIN = Low Working Capital!

NET PROFIT
$294,134 pa

PRICE
$765,000 +STOCK
$15,000
---
MANUFACTURING > IMPORT > DIRECT SALES
Fast Cash Flow (Cod) Means Low Working Capital Requirement ⇑ Onward AND upward sales trend with little advertising……

NET PROFIT
$457,677 pa

PRICE
$1,140,000 +STOCK
$10,000
---
Manufacturer & Supplier of Own Products
The business is the only one-stop-shop in WA for the products and services it provides>High profit $736,401

NET PROFIT
$736,401 pa

PRICE
$2,050,000 +STOCK
$100,000
---
WHOLESALE and MANUFACTURING BUSINESS FOR...
Preview this Manufacturing, Wholesale Business combined with COD sales and profits of $430K ...... with control over its own identity.

NET PROFIT
$430,000 pa

PRICE
$950,000 +STOCK
$350,000
---
FIRE AND SAFETY LINKED TO A SERVICE &...
Not only locked into Contracts but this business through COVID 19 kept growing with sales for 2020 increasing 75% on the previous year.

NET PROFIT
$333,000 pa

PRICE
$1,100,000 +STOCK
$15,000
---
Manufacturing-Wholesale-Patent Protection...
It doesn't get better than this Order >Mix >Pour >Dispatch or does it you be the judge… International markets no restrictions on where to sell...

NET PROFIT
$861,324 pa

PRICE
$3,250,000 +STOCK
$150,000
---
WHOLESALE AND IMPORT BUSINESS FOR SALE
Review this Wholesale Business For Sale with profits exceeding $400K 93 years in the making ....This business has stood the test of time!!

NET PROFIT
$386,066 pa

PRICE
$745,000 +STOCK
$450,000
---
Australia's fastest Growing Industry -...
A GENUINE RARE, Highly Sort after Business Opportunity in an Excellent Location!

NET PROFIT
$322,651 pa

PRICE
$875,000 +STOCK
$100,000