TWO OF A KIND = HEALTH & WEALTH
Home > Buy a Business > Service > TWO OF A KIND = HEALTH & WEALTH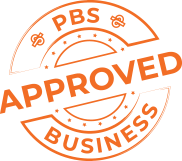 LOCATION
Perth Metro North


Key Features
No debts cod
High profit low risk
High customer loyalty
Easy to operate
Long term historical growth
Barriers to entry
Low staff
Predictable Sales and Profit Growth
Predictable sales and profit growth from....
Repeat customers provides locked-in future
No debtors, COD
Huge Profit 50% of Revenue ($328 K)
Owner only works 3 hours per week.
⇒ Place under management or take control, this well-known business is ready to explode  to the next level in or out of a recession!
⇒  Approximately 95 percent of current clients are on a direct debit plan and the other           five percent pay up front, in full from day one
⇒  The business is in the fortunate position where it needs no sales force to generate sales due to its excellent exposure to prospective customers.
⇒ A convenient location - where every single household in the area go to do their weekly shop!
For the past 5 years, through word of mouth and passer-by traffic, the owner has seen this business grow from an idea into the most popular gym in the area.  The community see it as a second home and the population is predicted to only increase in the area.
Low risk, low staff, low hours and minimum competition with an enviable blue-chip customer base makes this a rock-solid business to lift sales and profitability to the next level!
With Key Features and Benefits that present an outstanding opportunity:
•       Cash-flow under subscription
•       Limited advertising.
•       High Customer Loyalty
•       Over 1,000 customers active!  Friendly, clean and convenient, everyone enjoys being a part of this community!
•       1 full time manager, and optional back up casual/part time
•      Low working capital
•       Prime Location
•       Easy to operate – with ongoing support
•       Low competition
•       5-day Trading as Friday and Saturday are half days.
PLUS MORE
⇒       Recession Proof
Ideally situated in an area where residents have high levels of income, and that population is predicted to rapidly increase           through to around 2028.That will provide this business with an organic increase in potential members.
⇒     High level of client loyalty
    • Currently the business has 1,150 approximate only as members do change their status from time to time.
⇒     Current year to date sales are up 15% on previous year
⇒    Key customer retention features
• Customers see the gym as communal, friendly, clean and convenient.
• They all have a sense of loyalty because they live in the area and feel it is also part of their home.
• Staff are courteous and pleasant and happy to help customers with exercise plans and any equipment queries .
⇒   Long term historical growth
•The businesses growth has been entirely based on performance the better service it provides the more customers it                  wins.
•This means its growth isn't dependent on external factors over which it has no control.
•The business was opened during the mining downturn and has performed exceptionally well, nonetheless.
⇒  Business is under semi – management
• The business has an excellent structure with a full-time manager .
⇒  Low risk
• The business has low overheads, customers are self-serviced, and if the new owner opts to work in the business there is           the possibility of paying no wages.
⇒  Secure agreement
• The new owner will receive a new agreement, with a well-known name in the fitness market, securing its future.
⇒ Low competition
• Convenience is a major buying factor in gyms – people like to fit in a workout before some other activity.
• Ideally situated near the main shopping centre and no other gym close in the suburb.
• This business faces no significant competition. It has secured a strong footprint in this location, with the closest gym some         distance away.
  ⇒ Barriers to market entry
Aside from the significant capital requirements to establish a business such as this, a newcomer to the market hoping to compete with this business would.
• Find it difficult, if not impossible,to locate a building of similar size anywhere near the area.
• Particularly with the convenience of being located in the shopping precinct near a major supermarket.
• Assuming it could do so, it would then need considerable time to equal the reputation they have established within the              community.
•To hire suitable staff
⇒ Currently only requires three hours a week from owner
• Instead monitoring its weekly performance from home or abroad.
• Three hours to meet with the staff.
• A new buyer could opt to work in the centre.
• Thus eliminating either the full or part time wage.
• or continue to run it under management.
⇒  Low staff
The business employs just one full time and one part time staff member. The industry being as large as it is, there has never been a problem to source new staff when required.
• No experience necessary.
• The current owner had no industry experience prior to purchasing the business.
• The business "runs itself" and the owner's presence is not necessary.
• The day-to-day-operations are controlled by the staff. However, as this position needs.
• The new owner could easily take over the manager's role if preferred.
⇒   Owner can take holidays
The owner is either overseas or in other states for six months of the year. He has other business ventures outside of                  WA mainly the UK.
⇒   Low advertising
Compared to most businesses the advertising requirements are very low.
• Social media
• Local area marketing, and
• Word-of-mouth – all low-cost options.
• Plus the Franchisor is very active.
⇒   Low trading hours
Although the member access is 24/7,staffed hours are only 38 hours a week.
⇒    Work from home
With the computer system currently in place it is possible for the new owner to run the business remotely from home or               another site.
⇒    Travel opportunities
The owners have the opportunity to visit interstate and to attend group conferences from time-to-time.
⇒   Profits can be proven
The business has a complete set of verified accounts which clearly show its profitability.
⇒   No bad debts
Since its inception they have not experienced any bad debts as very little money is exposed to debt.
PRICE $865,000
SALES $613,626
PLANT & EQUIPMENT $140,000
PROFIT $328,106
TOTAL PRICE $865K
The business is offered for sale as it operates now. The purchase price for the business has been determined based on its existing trading pattern of customers and no premium has been included in the purchase price for business potential.
The future of the business appears to be outstanding as the vendor perceives the network of existing clients could be further expanded upon. This business is not reliant on passing trade, and there is no barrier in servicing or expanding the large variable client base.
The vendor has identified strategies which, if implemented by the new owner, offer the potential to increase the turnover of the business.
In dealing with Performance Business Sales you will find our carefully selected businesses listings are of a higher quality and therefore reflect lower risk than most businesses offered by our competitors. It will truly be worth your while to confirm your interest in this outstanding business to avoid disappointment.
This business affords the lucky buyer extreme low risk in that it has a diverse and reliable customer base with lock-in feature. The business is poised for progress in a variety of directions, with new potential markets ready to be developed. This is an exceptional opportunity for a new owner willing to take advantage of this outstanding business investment – DON'T MISS THIS!
To make an informed decision please contact Pat Keenan -Smith on 0413 626 633 or pat@pbsbusiness.com.au or assistant Penny Vaskess on 0409 510 663 or penny@pbsbusiness.com.au
Key Features
No debts cod
High profit low risk
High customer loyalty
Easy to operate
Long term historical growth
Barriers to entry
Low staff
Enquire Now
contact broker
JUST SOLD
A snapshot of recent successful Business sales include:
SOLD

MINING-SERVICES-MANUFACTURER & SUPPLY - $4,700,000
---
Loan Calculator
Use these figures only as a guide.
Please contact your own financial institution for more detailed information.


| Principle & Interest | | Interest Only |
| --- | --- | --- |
| | $1234.00 pcm | $1234.00 pcm |
| | $1234.00 pa | $1234.00 pa |
| | $1234.00 | $1234.00 |