EDUCATION – HEALTH - CORPORATE
Home > Buy a Business > Wholesale > EDUCATION – HEALTH - CORPORATE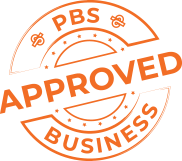 LOCATION
Perth Metro North


Key Features
Government endorsed supply approvals in place
No one customer represents a large % of sales
25 hour week for owner
Compulsory products – clients have no choice but to buy!
Owner – 11 weeks holiday per annum
Management team in place
Documented systems
EDUCATION – HEALTH - CORPORATE
EASY – Pack & Go + Repeat Order + Refill System When you buy this business you will be joining the ranks of a few elite number of business owners who wholesale what most people would believe to be one of most required mandatory, compulsory, consumer products in the country.
MORE ABOUT THIS BUSINESS
EASY – Pack & Go + Repeat Order + Refill System
FORTIFIED VIA – 3 ROBUST INCOME STEAMS
1. Government Endorsed Wholesaler
2. Essential Corporate Products Wholesaler
3. Cash and Carry Showroom
When you buy this business you will be joining the ranks of a few elite number of business owners who wholesale what most people would believe to be one of most required mandatory, compulsory, consumer products in the country.
Key Features
Government Endorsed Supply Approvals In Place
No One Customer Represents A Large % Of Sales
25 Hour Week For Owner
Compulsory Products – Clients have No Choice But To Buy!
Owner – 11 Weeks Holiday Per Annum
Management Team In Place
Documented Systems
No Reliance On Agencies
Only Four permanent-Staff +Casuals
Five Day Week Trading
Systematic Ease Of handling high-flow orders
Non-Stop, Repeat Orders From Blue Chip Customers
A BUSINESS WHERE CUSTOMERS ARE LOCKED IN
Besides the fact that many customers have written supply agreements, this business also retains critical information on previous orders, suppliers and product data that any new competitor will not have access to. In other words it simply makes moving to another competitor costly and expensive.
Having all the product approvals in place from its GOVERNMENT CLIENT LIST this business has been able to historically deliver product orders consistency both in terms of timing and quality which creates a significant incentive for repeat custom and provides the business with a stable secure client base.
A strong influence on retention decisions is the fact that a number of larger customers have signed supply agreements with this business confirming future purchases.
COMPULSORY ESSENTIAL PRODUCTS DISTRIBUTION
To provide essential self-propelled products where clients have no choice but to buy, is a sure fire recipe for success.
The sale and purchase of this business's products within this automatic growth business sector is a multi-million dollar market in Australia – one in which it is well worth having a share of.
GOVERNMENT ENDORSED SUPPLY APPROVALS IN PLACE
You'll also sleep easy knowing this business is positioned as one of the top five suppliers of mandatory products in WA to both GOVERNMENT DEPARTMENTS and the private sector.
Because it's capable of supplying such a wide range of products, the business is easily adaptable and can adjust its output to suit the demands of its automatic increasing customer base. This is a business which has experienced continued growth over the past two decades since it was established, having outgrown its premises three times in that period.
More importantly, this provides an excellent barrier for any new competitors who may try to enter the market.
NOT RELIANT ON AGENCIES
Unlike most other wholesale businesses who have reliance on their continual supply of products from the agencies they represent, this business lowers risk by having their products manufactured to their specification and more importantly with their personalised registered name branding on the finished pre-packaged products.
This means risk is greatly reduced as this business can easily deploy a new manufacturer to produce its products if there is a problem.
Through its established rock solid supply relationships with overseas manufacturers, the business has a clear competitive advantage (both in terms of price and quality) over many local manufacturers and suppliers. The business has also identified a number of other products from its overseas suppliers, which can easily be sourced and incorporated into to the existing range, thus adding potential to increase sales with minimal outlay and effort.
Once again, there would be few if any other wholesalers that could match this major low risk key feature.
ESTABLISHED FOR OVER TWO DECADES
It's a fact – this business is built on a solid foundation and has survived major economic downturns such as the introduction to the GST and even the FC.
But it's not every business which offers both enormous growth potential and the kind of stability which will see it weather good times and bad, providing its owners with peace of mind and profits. This is a business which has experienced continued growth over the past two decades since it was established, having outgrown its premises three times in that period.
Indeed, there is nothing quite like purchasing a business that is bullet-proof.
NO ONE CUSTOMER REPRESENTING A LARGE % OF SALES
This Business has an extensive customer list with no one customer recording a large percentage of the annual sales. This has been a deliberate policy designed to render the business less susceptible to business downturns arising from the loss of large clients.
Because of its long period of establishment more than 20 years the business is in the fortunate position to have built up large number of Government clients who in turn refer this business's products to many thousands of customers.
LOW INPUT FROM THE OWNER
The current owner had no technical knowledge of the industry, so the role of the working owner involves only administrative, financial and oversight duties.
These tasks currently occupy approximately 25 hours per week.
It is expected the new owner will have administrative experience, but need not have industry knowledge as all the staff are in place and most are cross-trained in one another's duties. The business is being sold on the basis that the new owner will manage the business in conjunction with the divisional managers and existing staff.
Besides the owner's low average hours 25 hours per week, he is able to take time-out from the business to visit suppliers and take many holidays throughout the year.
The staff look after the business when the owner is on holidays or overseas so it would be easy to employ a full-time manager to replace the owner if the new buyer did not want an active role in the business.
ONLY THREE FULL-TIME EMPLOYEES
Something everybody wants, but really gets in a business
This business is in the fortunate position that it employs a relatively small number of full time employees which currently numbers only three full time and one part time. A small number of flexible casual staff are engaged throughout the year to assist in warehouse operations order packing and sales functions.
Most of the work relates to order processing, which is easily learnt by anyone. In most cases the staff are cross trained and can cover other workers in times of high activity.
FIVE DAY WEEK TRADING
With the retail market sector moving to 7 day week trading the demand for wholesaling businesses is outstripping supply. After all, why would anybody want to work seven days a week when they can work five days to generate the same profit.
SYSTEMATIC EASE OF OPERATION with NO industry experience required-
The business is extremely easy to learn for someone without any previous industry knowledge. This is evidenced by the fact the current owners, like the previous owners, had no prior industry experience prior to buying the business. The purchaser only needs to provide good management to support this generally efficient, smooth running business.
The Current owner has implemented a well-documented system that allows him to only work an average 25hour week. This enables staff to undertake their duties buyer a documented process which minimises the need to ask instructions from the production manager.
As previously mentioned the production manager handles most of the day-to-day operations and even fully manages the business in the owner's absence or extended holiday periods. He would be keen to remain in that role after the sale, allowing a new owner to opt to undertake an administrative role like the current owner, or consider restructuring the business to have a more hands-off role.
TAX DEDUCTABLE OVERSEAS TRAVEL – mixing business with pleasure
For buyers who like to travel this business provides the added advantage of claiming tax deductible travel on one week business trips to suppliers.
Once again, most other businesses cannot offer this rare feature.
HIGH REPEAT ORDERS
Products have a short term life and must be continually replaced.
As previously mentioned, products wholesaled by this business are compulsory and mandatory and are sold on the basis the end user has no option but to buy. Once again, try and find this rare risk lowering feature in any other business.
The large base of regular clients communicates flow on orders, via email, online ordering systems or phone there is no barrier to servicing customers in the remotest areas. For this reason, it is able to continue to expand its client base with minimal efforts expended by the owners.
LARGE COMPONENT OF COD SALES
It is rare for wholesale to have COD cash sales
The key benefit for the purchaser buying this business is he will need a lower level of working capital than other wholesalers. Furthermore, analysis of the cash component generated mostly through showroom sales is continuing to grow.
BEST IS YET TO COME!
The Buyers Unfair Advantage…
…Furthermore, given the purchase price of this business has been based on the 2016/2017 year's profit, your return on investment will likely accelerate making this business unparalleled with all others. Even better, the extra potential boost in profitability could pay off the purchase price faster or go toward placing the business under full management with the owner would not have to attend the day-to-day operations etc.
THE FUTURE – LOOKS SET TO EXPAND!
Based on a simple – import – repackaged – distribution model, the business has the capability to increase sales by importing other products which will enable it to service even a larger share of the market.
But what virtually guarantees that this business will remain a profit powerhouse into the foreseeable future is the state's population growth which is self-propelling the expansion of its core target market. Evidence of this is the owner has recently been advised that a number of new major customers will potentially commence trading with this business early in 2018. An influx of new customers has the potential to further increase profitability which the buyer is not paying for in the purchase price.
WHY WOULD ANYONE SELL A BUSINESS AS GOOD AS THIS?
The current owner has managed this business on a conservative basis with little attention to generating new business. As a result, the owner has decided to focus on other interests outside of WA.
For these reason's the business provides a great potential to increase profits by simply introducing new products mentioned above as well as implementing a marketing plan to secure new customers.
For a new owner who has the focus and energy, this business can easily realise the returns from several potential areas of expansion.
NO BETTER LOW RISK BUSINESS
With more than 20 years history of supplying Western Australia Government linked customers, this business is solidly positioned as one of the market's leading wholesalers. This is borne out by the fact, the business has established long term relationships with a vast number of customers, which has resulted in a significant level of trust and goodwill being created.
Another risk reducing feature for the new Buyer of this business is the widespread client base, with its largest client accounting for only less than 10 percent of its total revenue. This customer is considered extremely stable as it has had a trading relationship with this business for over 10 years.
As previously mentioned, the business is in the enviable position of operating in a Mandated Government Legislated Industry that provides confidence that the target market will be consistent and growing for the foreseeable future. This gives the new business owner a great deal of confidence when making decisions about the future direction of the business.
This business is well-organised with documented systems, has a low number of staff, a good mix of local and overseas suppliers, excellent margins, a broad range of products.
There is no doubt about it – Businesses simply don't operate in a better environment than this!
Ref No.
PKS 9956/17
State:
WA
Location:
Perth
Category:
Wholesale
Sales:
$1,700,000 (plus)
Adjusted Net Profit:
$700,000 (plus)
Total Price:
$2,350,000
PROFITS CAN BE PROVEN
The business has a complete set of verified accounts which clearly shows its profitability.
FOR THOSE WHO DON'T WANT TO BUY RISK
…OUTSTANDING Growth Prospects for The Future
…OUTSTANDING Business – You'll Be Convinced When You Read Our 70 Page Report
This business is selling for a genuine reason the owner must relocate interstate and has a new business in the same industry being launched soon. This is proof that the owner is confident that the business and its operations will work again as they have in this business.
To make an informed decision please contact Pat Keenan – Smith for your copy of the complete Detailed Business Report
Mobile: 0413 626 633 or (08) 9429-8882
Email: pat@pbsbusiness.com.au
NEW BUSINESS LISTING – BUSINESS REPORT READY
Unlike other brokers who provide a couple of pages of basic information, the high detailed report on this business will evaluate the staff, products, markets, facilities, sales potential, competition, financial analysis and much more. This usually runs over 40 pages, analysing everything you need to know to make a quick but informed decision that will save you time, money, frustration and risk.
In dealing with Performance Business Sales you will find our carefully selected businesses listings are of a higher quality and therefore reflect lower risk than most businesses offered by our competitors. It will truly be worth your while to confirm your interest in this outstanding business to avoid disappointment.
This business affords the lucky buyer extremely low risk in that it has a diverse and reliable customer base with a lock-in feature. The business is poised for progress in a variety of directions, with new potential marke
Key Features
Government endorsed supply approvals in place
No one customer represents a large % of sales
25 hour week for owner
Compulsory products – clients have no choice but to buy!
Owner – 11 weeks holiday per annum
Management team in place
Documented systems
Enquire Now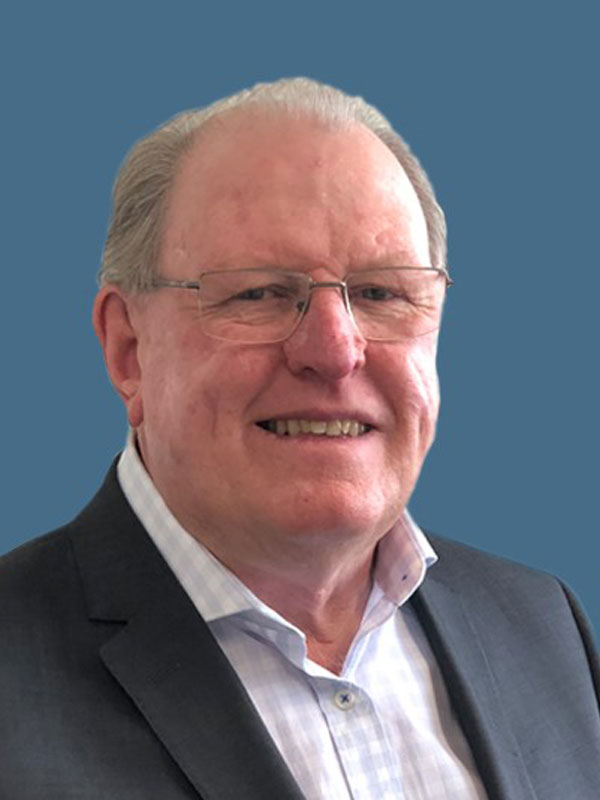 Pat Keenan-Smith

(08) 9429 8882

0413 626 633

Email broker
contact broker
JUST SOLD
A snapshot of recent successful Business sales include:
SOLD

MINING-SERVICES-MANUFACTURER & SUPPLY - $4,700,000
---
Loan Calculator
Use these figures only as a guide.
Please contact your own financial institution for more detailed information.


| Principle & Interest | | Interest Only |
| --- | --- | --- |
| | $1234.00 pcm | $1234.00 pcm |
| | $1234.00 pa | $1234.00 pa |
| | $1234.00 | $1234.00 |