PERTH WHOLESALE DISTRIBUTION OF EVERYDAY CONSUMABLES  
Home > Buy a Business > Wholesale > PERTH WHOLESALE DISTRIBUTION OF EVERYDAY CONSUMABLES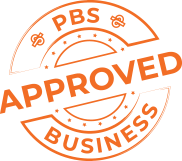 LOCATION
Perth Metro North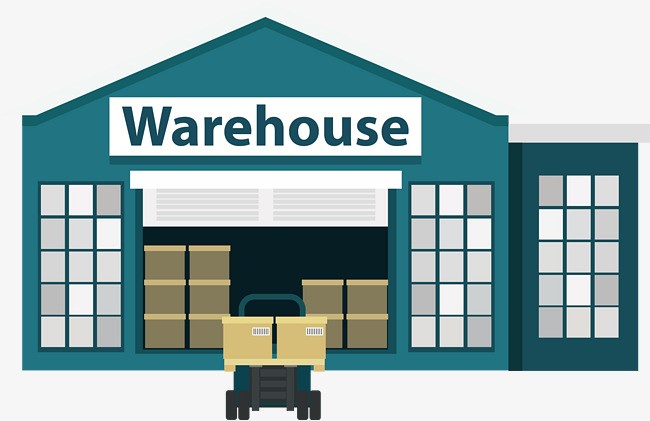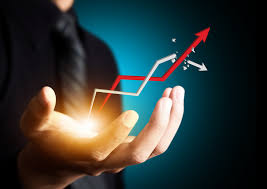 Key Features
Essential products- 90% of clients order weekly
Products linked to high growth markets
Blue-chip distributorships with major suppliers
Five day trading week
A low number of capable cross trained staff
Excellent modern premises conveniently located on long lease
Low risk – key customer retention features
WHOLESALE - DISTRIBUTION
AUSTRALIAN MADE PRODUCTS
CUSTOMERS SPREAD ACROSS A VARIETY OF INDUSTRY CHANNELS
This is one of the best true wholesale – distribution businesses you will find with long established relationship with key suppliers and customers.
Combined with a large group repeat orders to a local customer base and providing a unique range of essential goods and niche products which form part of a group of Australian manufactures.
This business has control over all aspects of customer negotiations, and sells well-known brands, it does not require expensive sales or customer service teams. Distributing well-known brands, with control over pricing, allows the company to be flexible with its pricing while maintaining sizable profit margins.
This business is in the unique position of absolute control over supply and pricing ….no pricing set by the manufactures like many other wholesale businesses
…..SET YOUR OWN PROFIT and Knowing and understanding customer needs and the local market place.
Snapshot of Key Features…
Essential Products- 90% of clients Order Weekly.
Products Linked To High Growth Markets.
Established 8 years.
Five Day Trading Week.
Excellent Modern Premises Conveniently Located On Long Lease.
Essential Products linked to high volume consumption.
Large Repeat Client Base.
Blue-Chip Distributorships With Major Suppliers.
Low Staff 1- Full Time & 2 casual part time all cross trained.
High Level Of Client Loyalty
The large amount of repeat orders by customers make each week reinforces the belief by customers that the business will be reliable, efficient and accountable week-in week-out, year after year.
.
MORE ABOUT THIS BUSINESS
The business's combination of low overhead, control over pricing and distribution rights to a broad range of essential products largely immune from conditions in the broader economy, will continue to serve as a basis for this business to grow.
The business has accumulated a large volume of repeat customers therefore there is little concern for losing any individual customer. plus exceptional pricing and product range ensures customer retention.
Aside from the capital requirements, computer systems and warehouse facilities, a newcomer to the same market would face the following barriers:
Building a customer base large enough and quickly enough to offset ongoing operating costs.
Establishing name recognition and reputation within the industry.
Sourcing suppliers willing to take a chance on a new entrant to the marketplace.
Exclusive Distribution
The business has sole distribution rights for a number of products providing  security in supply with ongoing opportunities to expand these lines.
Low Risk – Key Customer Retention Feature
The business has accumulated a large volume of repeat customers therefore there is little concern for losing any individual customer plus exceptional pricing and product range ensures customer retention.
Excellent location
The business warehouse and office are situated close to the city's major airports and freight terminals providing simple and quick access to to all clients.
Low Trading Hours
Food Services WA office and warehouse operates Monday to Friday from 9.00 a.m. to 3.00 p.m., although there are occasions the office/warehouse will remain open past 3.00 p.m. if required. No trading hours are allocated for Saturday and Sunday.
"Two Key Features To The Success Of This Business Which Have Been The Quality And Flexibility Of The Service It Delivers To Clients Along With Its Minimal Overheads Relative To Revenues".
A success factor of this business is the autonomy over the prices and service terms it offers to clients. The low-overhead model the business operates gives the business capacity to offer great deals on price while maintaining stronger profit margins. The business employs only 1 full time staff member and 2 casual/part-time staff, including the business's book-keeper.
The advertising budget is extremely low since it relies almost exclusively on word-of-mouth referrals and reputation for new business. This provides a new owner to implement an advertising and marketing plan to expand.
The potential for the business to grow its operations in WA into readily accessible industry channels could not be higher. To begin with, the new buyer could begin actively advertising to the Perth metro area along with many other regional areas they may wish to target.
The standard of service provided to customers has been essential in the business's success, providing customers with a standard of service that is specific to them,
 PICK  »  PACK »  DELIVER » ON TIME
Sales:               $2,481,492
Net Profit:         $251,420
Price:                $675,000 Plus stock of $65,000
NEW BUSINESS LISTING
Unlike other brokers who provide a couple of pages of basic information, the high detailed report on this business will evaluate the staff, products, markets, facilities, sales potential, competition, financial analysis and much more. This usually runs over 80 pages, analysing everything you need to know to make a quick but informed decision that will save you time, money, frustration and risk.
In dealing with Performance Business Sales you will find our carefully selected businesses listings are of a higher quality and therefore reflect lower risk than most businesses offered by our competitors. It will truly be worth your while to confirm your interest in this outstanding business to avoid disappointment.
This business affords the lucky buyer extreme low risk in that it has a diverse and reliable customer base with lock-in feature. The business is poised for progress in a variety of directions, with new potential markets ready to be developed. This is an exceptional opportunity for a new owner willing to take advantage of this outstanding business investment – DON'T MISS THIS!
Important: Analysis of our business sales has shown that over 75% of businesses sold were to buyers who registered interest against the business before the report was finalised, which eliminated the need to advertise the business for sale in the media.
To make an informed decision, please phone: Pat Keenan-Smith for your copy of the complete mailed business report
Mobile: 0413 626 633 or (08) 94298882 or Email: pat@pbsbusiness.com.au
Key Features
Essential products- 90% of clients order weekly
Products linked to high growth markets
Blue-chip distributorships with major suppliers
Five day trading week
A low number of capable cross trained staff
Excellent modern premises conveniently located on long lease
Low risk – key customer retention features
Enquire Now
contact broker
JUST SOLD
A snapshot of recent successful Business sales include:
SOLD

MINING-SERVICES-MANUFACTURER & SUPPLY - $4,700,000
---
Loan Calculator
Use these figures only as a guide.
Please contact your own financial institution for more detailed information.


| Principle & Interest | | Interest Only |
| --- | --- | --- |
| | $1234.00 pcm | $1234.00 pcm |
| | $1234.00 pa | $1234.00 pa |
| | $1234.00 | $1234.00 |