For Buyers Who Don't Want To Buy Risk
Home > Buy a Business > Manufacturing > For Buyers Who Don't Want To Buy Risk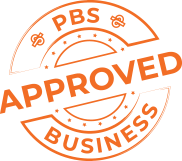 LOCATION
South West Regional


Key Features
Vendor guranteed sales performance condition
$500,000 worth of forward-orders locked-in
Low competition in its niche market sector
14 years established by same owner
Low 32-hour week for owner
Excellent prodedures and documented systems
Cod sales means low working capital requirement
For Those Who Don't Want To Buy Risk!
.
.
Guaranteed Sales ...
A Business So Safe – You Could Bet Your Life On It!
You Won't Want To Miss This!
…EASY - 3 STAGE ASSEMBLY LINE PROCESS
(1) Cut    -    (2) Machine Punch   -    (3) Screw
.
GUARANTEED...
...To Impress Fastidious Buyer
.
PROFIT: Current Industry Outlook Is expanding.
YEAR TO DATE SALES: Onward-upward trend.
COVID19 ANNUAL SALES PERFORMANCE:  2019 versus 2020 = sales growth up 24%
MANUFACTURE:  Easy assembly Documented process.
ESSENTIAL SECURITY PRODUCTS: Without Question!
FUTURE LOCKED IN – FORWARD ORDERS TOTAL $500,000: – Makes It Hard to go wrong.
LOW RISK:  Vendor sales guarantee makes this low-risk business like no other.
REASON FOR SALE: Retirement.
LOW STAFF: Low full-time staff of only five.
HIGH GROSS PROFIT MARGIN OF 58%: Such high margins are usually only found in low competition businesses.
IT'S A 14-YEAR-OLD STRONG BUSINESS - Proven To Grow In Recessions.
SOLID CASH FLOW = LOW WORKING CAPITAL REQUIREMENT: A high mix of cash debtors minimises the need for large amounts of working capital.
A 14-YEAR-OLD STRONG BUSINESS:  Proven To Grow In Recessions.
AUTOMATIC SALES:  There's no need for salesmen or even a website.
Most people could only dream of owning a business for which there is a far greater demand than there is supply. Not to mention one which is clean, simple to operate and comes with a  two-year sales vendor sales guarantee.
There are also very few industries which can be seen as secure. But those supplying the necessities of life – the things that aren't discretionary spending, only come to the market once in a blue...
MORE ABOUT THIS BUSINESS
The owner is so sure of the future profitability, he is willing to put his money where his mouth is by accepting an offer where you can set aside the sum of $400,000 from the total purchase price. Subject to the terms and conditions of a special condition referred to in the contract of sale, the withheld purchase price sum of $400,000 will only be paid to the vendor if the  Buyer achieves an equivalent annual turnover of $2,146,673 which was reported on the 2020 Profit and loss accounts.
 Terms and conditions apply to the guarantee which is referred to in our 90-page business report.
Because the manufacturing process is regarded as assembly, the low number of staff take care of the day-to-day assembly line production process that allows the manager or owner to take extended holidays when required. That makes this business not only a rare entry point into a fast-growing industry, but also one which is suited to virtually any buyer with basic business acumen.
Even better, if that business happens to be situated in a fast-growing region of WA's South West with a long history of sustainable automatic population growth, it would be reasonable to expect sales profits will continue to grow despite poor economic times.
RUN UNDER FULL MANAGEMENT…
OR – MANAGE THE BUSINESS YOURSELF
THE CHOICE IS YOURS!
As previously mentioned, this business is situated in the midst of the thriving southwest just a short drive from Perth. It's the ideal investment for someone wanting a relaxed lifestyle by either running the operations under management or taking over the management duties to accelerate the growth even faster. Whatever your choice, one thing is for sure; you will have a huge potential to grow the existing profit in one of the most sought-after locations in the state.
OWNER MANAGED NET PROFIT………..  = $488,968
Less – Managers  Wage  Allowance:  $100,000
UNDERMANAGEMENT NET  PROFIT….  =  $388,968
Note – Owner to work only 32-hour week
Despite the scope of the business and the large profit it generates, it requires little input from the owner,  and even better, it does not need to employ a dedicated sale person to sustain its revenue as most orders are emailed via the business's extremely long-established client base.
This Business Is So Strong…
… It Can Actually Buy Itself!
Hard to believe, but it's true…
…For the example –  Just click the "Full Price Funding Example" in the attachments list on the top right side of the screen.
…For example – Finance and equity approved Buyers could potentially borrow the full asking price. Let's assume your target is to pay off the full price loan entirely out of the business's profit in 10 years. The example table (Full-price funding example) in the attachment list on the top right of the screen reflects a large potential surplus profit after deducting the annual principal and interest loan repayments. Disclaimer: As each person's personal loan requirements will be different, you should only use the parameters below as a guide before speaking to your own financier for an accurate quote.
THIS BUSINESS HAS EVERYTHING RIGHT

…
…Right High Growth location ::: The Right Essential Products
The Right Easy Business Model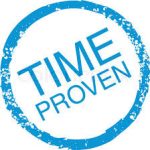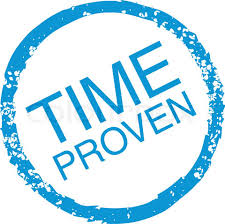 The fact the business has a fully capable modern assembly/manufacturing production line located in stand-alone premises, and carries an excellent range of stock material; puts the business at the forefront of the industry in terms of speed of order delivery turnaround times – something highly valued by this business's customers, who heavily depend on its orders being manufactured in a timely manner.
The business is also in the fortunate position of needing to employ a low staff number of only five full-time staff.  With a stable and growing market, a record of exceptional growth, and a cost-effective structure and low stock levels,  this is a business with significant strength and potential to double the existing net profit without investing large sums of money.
Repeat-Order Customers
Unlike many other manufacturers and wholesalers, the company supplies a large, long-established, repeat order client base, with no one customer representing a large percentage of the annual sales.
No Geographical Restrictive Boundaries…
…Provides The New Owner With Unlimited Growth Possibilities
While supplying primarily to the southwest (98 percent of sales), the business services customers as far south as Augusta with some penetration into the Perth metropolitan and hills areas. These non- exploited markets are an obvious area for a new owner who wished to expand sales rapidly. A new owner could even establish a second location, perhaps opening an office in Mandurah or even the Perth metropolitan area to capture new customers.
Predicable Sales And Profits
Here's what you can expect in your first year's ownership
with this outstanding, low-risk business…
SELF PROPELLED SALES – WITHOUT A LARGE ADVERTISING BUDGET – The conservative owner's management of the business, (remember he is at retirement age) has been to allow the business to coast rather than aggressively pursuing new customers, so its moderate growth over its 14 years of establishment is testament to the companies unrivalled reputation as a reliable, quality manufacturer.  However, that also suggests that if the new owner were to implement a marketing plan, sales and profit has the potential to dramatically increase.
LOCKED IN FORWARD ORDER SALES – And of course, let's not forget about the locked-in $500,000 + forward order sales ledger. This means you will have an instant flow of revenue from week one in the business.
LEADER IN ITS CLASS. – It is the owners' belief that there are no direct competitors to this company's quality, service or quality product range. This is proven by its loyal customer base and consistent level of word-of-mouth recommendations that continue to grow the profit.
Key Low-Risk Lifestyle Features
FUTURE LOOKS UPBEAT! – Self-propelled sales and a high Gross Profit margin of 58% is indicative of a business which is both solid and in a growth phase. As this business manufactures essential security products to the growing southwest population and beyond, it would be reasonable to expect the demand for this business's products will be even stronger well into the future.
NO COVID19 SALES DOWNTURN HERE! –  Comparative sales of the last quarter of 2020 clearly prove this business is COVID19 sales-proof –  For example, Sales for the April to March quarter for 2019 were $524,570 Versus $618,237 for the same corresponding Covid19 quarter in 2020.
WIDESPREAD GROWING REPEAT CLIENT BASE. As previously mentioned, the business has no one customer representing a large percentage of annual sales. Unlike most other companies, this has been a deliberate policy employed by the owner to make the business less susceptible to major sales downturns resulting from a loss of a major customer. This is a low-risk feature not often found in most other manufacturing businesses.
LONG ESTABLISHED FORTIFIED SALES –  The business has been servicing the southwest market for some 14 years.  Over the past financial year, turnover has increased by 24% over the 2019 year.  More importantly – unlike most other businesses, this company has proven it can profit in the toughest economic times, including the 2008 GFC and the recent Covid19 state-wide shutdown.
NO RELIANCE ON SALES STAFF TO GENERATE SALES. The vast majority of sales are simply self-propelled, which means that the current vendor does not have the overhead of running a sales force or a large advertising budget. However, it also puts the new owner in the enviable position of having at hand a means by which demand could almost certainly be increased if need be.
EXCELLENT PREMISES AND LOCATION. Superb central  South West location in extremely modern business premises has the capacity to double the existing profit. The condition of the premise is excellent with landscaped gardens and a showroom which will impress the most fastidious buyer. Customer parking and access for delivery trucks and other heavy vehicles are excellent, as is signage.
LOW 5-DAY WEEK TRADING –

WEEKENDS ARE ALWAYS FREE

!.  Although the current owner manages and oversees the business operations working a low average 32 hour week, the actual trading hours are 7.30 am and closing at 4 pm – 5 days per week.
LOW COMPETITION. Although the business has a clear point of difference that puts competitors at a disadvantage, it has always operated against the present level of competition. Evidence competitors do not affect these businesses constant revenue stream is the large forward order book with a present sales value of around $500,000.
LOW HOURS FOR OWNER. As previously mentioned, the current owner works an average 32-hour week and takes extended holidays throughout the year.
LOW STOCK HOLDING OF approximately $180,000. For a business of this size, this amount of stock is considered minimal. Most comparative priced businesses will carry much higher values than this, which will demand higher working capital requirements and unnecessary money tied up during the term of ownership.
COD OR PAYMENT ON DELIVERY = LOW WORKING CAPITAL. This is a high cash flow business with some 20 to 30 percent of debtors paying within 7-days and the remainder within 30 days.  This provides the business with an excellent cash flow, which eliminates bad debts and working capital.
PROFITS CAN BE PROVEN. The business has a complete set of verified accounts and accounting computer systems that offer the Buyer's accountant a complete audit trail to verify profitability.
NO BAD DEBTS. During the vendors' ownership of 14 years, the business has not experienced any bad debts.
PRODUCTS CAN BE DESCRIBED AS "MUST HAVE" PRODUCTS. Which are intensifying in demand, despite poor economic conditions.
FOR BUYERS WHO DON'T WANT TO BUY RISK
This is a sure-fire time-tested profit maker – You'll never find another business as safe or as good as this!
SO THERE YOU HAVE IT! – Owner guaranteed sales – Lifestyle – Profit – Ease Of Operation and the opportunity to live longer without the big city stress.
CHANGE YOUR LIFE FOR THE BETTER and reserve your copy of our 100-page business report on this outstanding business today.
But because it's suited to so many different types of people, this one won't last.
Key Features
Vendor guranteed sales performance condition
$500,000 worth of forward-orders locked-in
Low competition in its niche market sector
14 years established by same owner
Low 32-hour week for owner
Excellent prodedures and documented systems
Cod sales means low working capital requirement
Enquire Now
contact broker
---
Reserve your copy of our 100-page business report on this outstanding business today.
Loan Calculator
Use these figures only as a guide.
Please contact your own financial institution for more detailed information.


| Principle & Interest | | Interest Only |
| --- | --- | --- |
| | $1234.00 pcm | $1234.00 pcm |
| | $1234.00 pa | $1234.00 pa |
| | $1234.00 | $1234.00 |