LEADING AUSTRALIAN MANUFACTURER - EXCELLENT HISTORY OF PROFITS - FAMILY OWNED 35 YEARS
Home > Buy a Business > Manufacturing > LEADING AUSTRALIAN MANUFACTURER - EXCELLENT HISTORY OF PROFITS - FAMILY OWNED 35 YEARS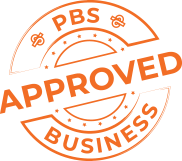 LOCATION
Perth Metro North


Key Features
Sales up 23 % with profits up
Skilled staff across a range of activities
Super successful general manager
government and asx listed clients
Excellent prospects
Documented process
Sound plant and equipment
UNDER MANAGEMENT - EXCELLENT PROFIT HISTORY
PROVEN LONG TERM BUSINESS - CONTACT US TODAY FOR BUSINESS DETAILS
UNDER MANAGEMENT General Manager in place overseeing operations  – Over 30+ years Manufacturing experience – Business history shows it's always been progressive and "AHEAD OF THE GAME" – Demonstrated growth prospects with current works quoted/discussion already in excess of $2m – Australia's most awarded manufacturing company within their industry, as recognised by their peers. – Staff are experienced professionals, many of whom have been with the company long-term supporting this businesses success.
Key Features:
SUPER SUCCESSFUL GENERAL MANAGER
SALES UP 23 % FOR 2017/18
PROFITS  EXCEEDED $2 M IN 2018 FY
STRONG PIPELINE OF WORK
GOVERNMENT AND ASX LISTED CLIENTS
SKILLED STAFF ACROSS A RANGE OF ACTIVITIES
UNASSAILABLE REPUTATION FOR QUALITY AND SERVICE
CAN EASILY EXPAND ON-SITE
FORTY PERCENT OF THE PURCHASE PRICE IS PLANT AND EQUIPMENT
LOW STOCK LEVEL OF JUST $75,000
OWNER WILLING TO PROVIDED ONGOING SUPPORT
Business Overview
MAJOR PROJECTS AHEAD
The continued development of Perth including the proposed redevelopment and expansion of almost every major shopping centre in Perth plus established client expansion/ upgrades  are just some of the projects which this business is involved with. Presently this business has over $2.9 m of works in discussion or quoted, what great prospects for a new owner.
WELL-ESTABLISHED AS THE MARKET LEADER
This business has over 30+ years in the market during which is has developed an unassailable reputation for quality, reliability and service. Few manufacturing companies in Perth have the capacity to undertake the larger projects which this business regularly wins.
AHEAD OF THE GAME
This business was the first company in Perth to move into new technology within its industry and has always been at the forefront of the competition. It has recently employed an expert from Singapore on staff thus ideally positioned to continue staying ahead of the industry-wide move in technology.
GREAT RESULTS WITHIN PRESENT WITH EXCELLENT POTENTIAL TO GROW
It is rare in this market demonstrating business growth as this business is, plus has excellent prospect for work on the books and potential to grow more, 2017 were sales are up 7%, 2016 sales were up 20% on 2015 and 2018 is a blinder with further excellent growth forecast for the future.
UNDER MANAGEMENT
The General Manager has extensive experience in manufacturing having previously worked in executive positions with large corporate and listed companies.
Within the company there is also the Operations Manager with many year's experience in manufacturing and the Business Development Manager supporting the experienced team within the operations.
SKILLED STAFF ACROSS A RANGE OF ACTIVITIES
The company currently has its largest ever sales team – some have been with business for 14 years with others for four years or more. They have well-developed long-standing relationships with the many long term, loyal clients ensuring this business is made aware of every potential opportunity and that it is successful in its pursuit of the vast majority of these.Whilst in manufacturing this business's production team are experienced in many areas and have worked across WA and interstate, the workshop is equipped to build almost anything at all.It is therefore perfectly positioned to expand into a multitude of other opportunities.
LOW STOCK LEVEL OF JUST $75,000
Stock is sourced from Within Australia and China, local stock takes one-two days for delivery thus supports great stock management. This supports the business with an excellent cash flow, which minimises working capital. Additionally, they have a full-time purchasing officer who ensures stock both purchased and managed efficiently. THIRTY PERCENT OF THE PURCHASE PRICE IS PLANT AND EQUIPMENT Plant and equipment is state-of-the-art and in excellent condition to meet the ongoing needs of the business. Provides the new owner comfort with their investment and also tax advantages with depreciation.
HUGE MARKET OPPORTUNITIES
There are around 220,000 registered businesses in WA (and an unknown number of others registered outside the State, but with branch offices in the West). And around 30,000 new businesses start every year.
Many of these businesses require product manufactured by this business.
OWNERS ASSISTANCE
The owner will provide full training after settlement date for six weeks without remuneration to assist a purchaser with all aspects of the running of the business.
He is also prepared to be available on an ongoing consultancy basis if desired. As the founder of Business he is passionate about seeing it succeed. This Business is a NATIONAL AWARD WINNER amongst its peers, has a history of over 30 years with a reputation for quality, reliability and service. Staff are skilled and professional in their field with many of them long-term with the company, plus there is capacity for further systemic growth, which is on the way! Great Opportunity for a new owner to prosper and enjoy the many years of reward like the present owners – so contact us and register your interest today.
FULL REPORT AVAILABLE – so don't delay Register Your Interest Today to view this exceptional business opportunity.
Key Features
Sales up 23 % with profits up
Skilled staff across a range of activities
Super successful general manager
government and asx listed clients
Excellent prospects
Documented process
Sound plant and equipment
Enquire Now
contact broker
---
Loan Calculator
Use these figures only as a guide.
Please contact your own financial institution for more detailed information.


| Principle & Interest | | Interest Only |
| --- | --- | --- |
| | $1234.00 pcm | $1234.00 pcm |
| | $1234.00 pa | $1234.00 pa |
| | $1234.00 | $1234.00 |