Perth Metro Hire Business With Booming Market And Government Contracts
Home > Buy a Business > Service > Perth Metro Hire Business With Booming Market And Government Contracts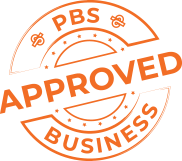 LOCATION
Perth Metro North


BROKER
Brian Carew-Hopkins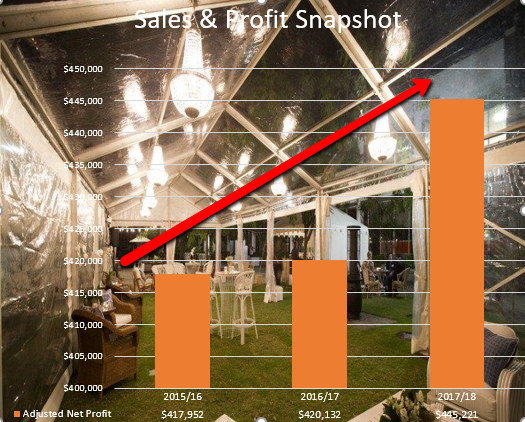 Key Features
30% government sales
50% repeat business
98% average gross profit margin
Low f/t staff of 3
Forward bookings to 2022
Massive untapped market
So easy to run!
HAS ADVANCE HIRE DEPOSIT-PAID BOOKINGS OUT TO 2022
---
#####################################
STOP PRESS:
The asking price is based on 2018 profits pf $445,221, but the 2019 profits are coming in at
$531,231!
Canny buyers should move fast before the 2019 profits are locked in and asking price is increased substantially to reflect the much higher 2019 profits. 
#####################################
---
It's A Great Profit Model – And So Easy To Run!
This business is in equipment hire - of a particular type. The detail is fully discussed in the confidential report. Contact the broker for details.
And This Business Is A Showcase Example Of Equipment Hire Excellence
THESE CUSTOMERS WILL ALWAYS NEED HIRE!.
✔ A household name in the industry.
✔ Well diversified across market sectors, meaning low risk
✔  A proven profit performer in any market conditions.
✔  Required for customers to use.
✔  There is a booming market.
✔  Extremely low maintenance and easy to manage.
✔  Government contracts are over 30% of sales – and growing.
✔  Repeat business is impressive 50% of business income
✔  Advance order book stretches to 2022.
✔  Opportunity for growth: There is a booming market and this business currently does NO ADVERTISING, and has NO DEDICATED SALES TEAM!
 BUSINESS IS LONG ESTABLISHED
This business is a market leader, a long established main-stay and a strong brand in its industry. Its history goes back to the 1990s and has had only 2 previous owners since then. Being a strong brand in the market has resulted in this business attracting many major customers that require the equipment, from Government departments to large Corporates, but there is still a large and untapped growth market available. More importantly, the longevity of this business is a testament to its assured capacity to face any economic conditions – which is a major surety feature. Not only will you inherit a packed forward order book, but you get the assurance of a business which has stood the test of time.
STRONG REPEAT ORDERS
When over 50% of sales are derived from repeat business you know you are on a business where growth is easier to achieve as much of the work is done for you. Many customers require this equipment on an ongoing basis – and keep on coming back for more! And is it any wonder. The nature of the equipment being it is a critical part of operations, this business is the 'go to' provider for outsourcing. Once a business has begun as a customer, they keep coming back time and time again. A great feature which will allow you to easily grow the business even faster with the introduction of advertising or a sales team, or just run it as it is run now and enjoy the self-propelled growth of the industry.
DEPOSIT PAID FORWARD ORDERS
Can you believe it? When you buy this business you are also buying certainty with so much of the forward sales already being pre-booked. What a great way to begin – with over 50% repeat business, and forward orders booked as far out as 2022 you just can't beat that for risk reduction. This is a superb feature which means increased certainty – since the strong forward orders with deposits already paid, demonstrate the robust demand for the equipment supplied by this business.
PLUS….
THIS BUSINESS HAS UNBEATABLE FEATURES…
Modern Offices In Perth Metro Location
A slick modern facility perfectly located near to many of its major customers, with a neat street presence and an ample warehouse. Easy access and an elegant showroom mean when customers visit they can do business in pleasant surroundings assisted by the dedicated team of sales orientated staff.
The nature of the industry means the owner can take holidays in a regular quieter period, and because the owner has carefully systematized and streamlined almost every process, the business can run itself while the owner is away.
Low Number Of Cross Trained Long Term Staff
This business is run by just 3, full-time, cross-trained, self-managed staff. The staff are a highly motivated effective team of winners, trained to manage the business and upsell inquiries. A number of casual staff assist in busier periods so the business is set up to easily adapt to meet demand.
 Long Established – 30 Years Since Establishment
This brand is very well-known and respected because it has been established for as long as most people can remember! This brand is the go-to provider in its sector. The business has been very tightly held over its long history, with only two previous owners – and is it any wonder with its many risk-reducing features.
Client Base Broadly Based Across Many Sectors
With over 1000 clients, including many loyal industry majors that repeat order, broadly distributed across more than a dozen market sectors, this business has rare cross-sector diversification, which means you have Iron clad insurance for the business cycle. This is the best certainty you can get for strong sales under ALL economic conditions!
No Previous Experience Required
And best of all, no experience whatsoever is required to operate this business. No matter what your background or experience, you can buy this business and enjoy the fantastic rewards and opportunities. In fact, you don't need to buy the business, it buys itself! Get the full report for details.
It's a rare opportunity to get into a very safe business.
Business Is Tightly Held. Only 2 previous owners in the last 30 years.
First Time On The Market In Over 10 Years.
Over 50% of Sales are Repeat Orders
Superb Modern Premises Centrally Located On Long Lease
Low, Flexible Staff Number – Only a few F/T Employees.
Broadly Based Over Many Sectors
Massive Market Which Is Continuing To Grow
Expansion Opportunities Are At Hand
High-Average Gross Profit Margin of 98%
Owner Can Take Holidays
Large Proportion Of Sales Pre-booked – Some several years in Advance
The Business Can Run Under Management or as 'Owner Operator'
A well-diversified – meaning safe- long-established brand, a massive 98% Average Gross Profit Margin, over 30% of sales are from reliable government contracts, 50% of sales are repeat orders,  and with deposit paid bookings out to 2022.  It's simply a strong, low risk, easy to run, highly profitable business. What a corker! Get the over 60 confidential business report for further information.
Key Features
30% government sales
50% repeat business
98% average gross profit margin
Low f/t staff of 3
Forward bookings to 2022
Massive untapped market
So easy to run!
Enquire Now
contact broker
---
Deposit Paid Forward Orders to 2022 Mean Great Security - Get The Report
Loan Calculator
Use these figures only as a guide.
Please contact your own financial institution for more detailed information.


| Principle & Interest | | Interest Only |
| --- | --- | --- |
| | $1234.00 pcm | $1234.00 pcm |
| | $1234.00 pa | $1234.00 pa |
| | $1234.00 | $1234.00 |