FOOD WHOLESALE DISTRIBUTION AT ITS BEST!
Home > Buy a Business > Wholesale > FOOD WHOLESALE DISTRIBUTION AT ITS BEST!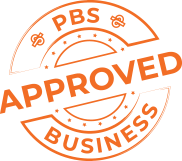 LOCATION
South West Regional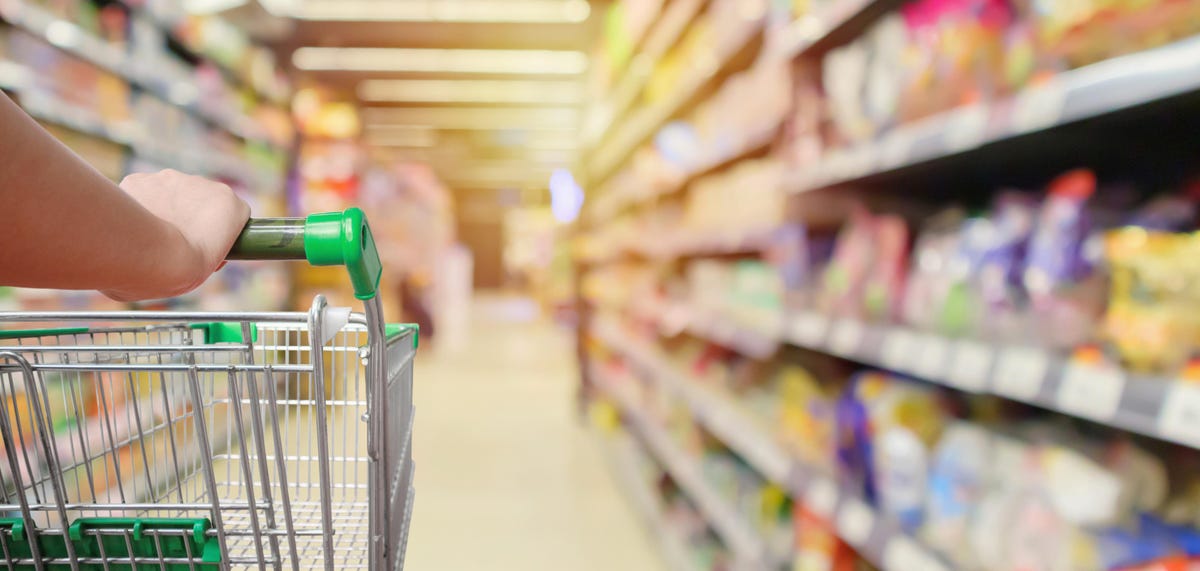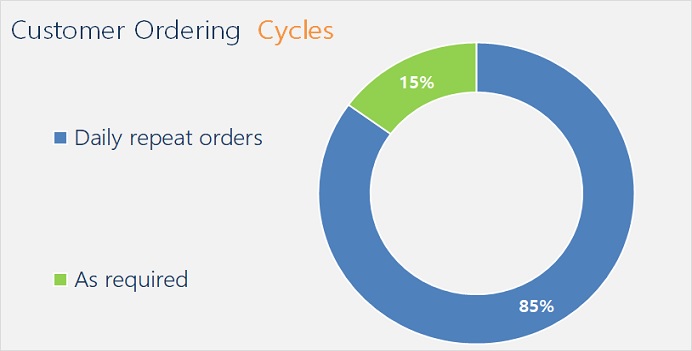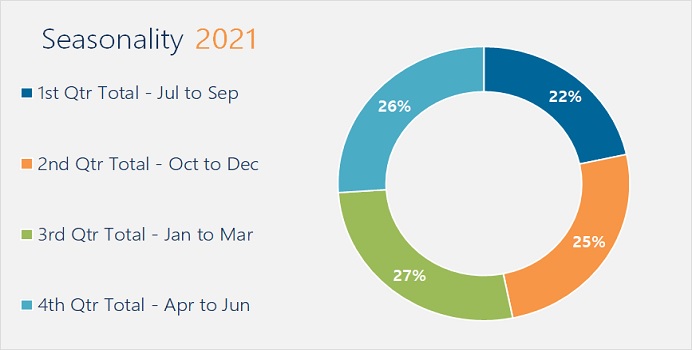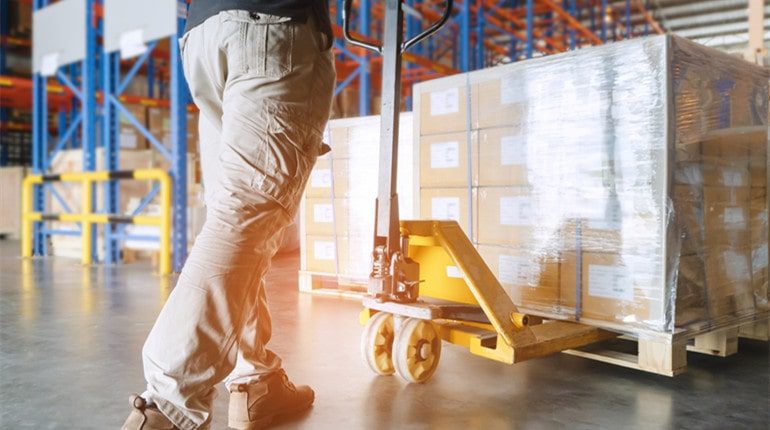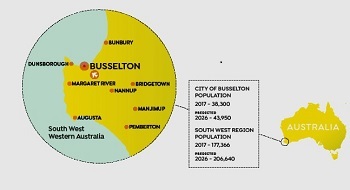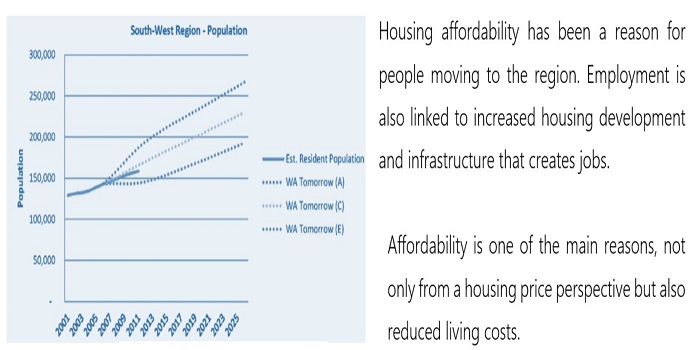 Key Features
Essential can't do without food products
Iron clad sales growth = 32%
High customer retention features
Low competition
Essential weekly re-order/refill food products
Cash and 14-day debtors
Only 3 full-time staff + casuals
ESSENTIAL FOOD WHOLESALER
SAFE HAVEN
Wholesale - Distribution
Essential FOOD Products
Direct to South-West Destinations
LOW RISK & GROWTH
INFUSED IN ITS DNA
Easy >>> 3-Step Process
1.    PICK
2.    PACK
3.    DESPATCH
NOW IT'S YOUR TURN TO MAKE A FORTUNE!
THE PERFECT

"YES"

BUSINESS
"YES" – PEOPLE MUST EAT! – The Closest You'll Get To A Recession Proof Business.
"YES" – Pandemic Iron Clad Sales Growth  >>> up > 32% from 2019 to 2021
"YES" – Low Stock Of $50,000
"YES" – NO Sales Representatives
"YES" – High Gross Profit Margin = 41% indicates strong product viability
"YES" – Robust Customer Retention Features
"YES" – Essential Automatic Re-Order/Re-Fill Products
"YES" – Under-Management Net Profit $1,263,123
"YES" – Low Full-Time Staff Of Only 3 + Casuals reflect no staff hassles
"YES" – Cross-Trained Department Managers
"YES" – CASH Paying Customers Wipes Out The Need For High Working Capital
"YES" – Full Price (no deposit) Principal And Interest Funding Capability (see test example below)
"YES" – Set Repeat Customer Delivery Cycles
"YES" – Automatic Weekly Repeat – Refill Customer Orders
"YES" – Wide Spread, Long-Established Wholesale Client Base
"YES" – Extremely Low-Overheads
"YES" – Easy, Order – Pack - Despatch Fool-Proof System
"YES" – Proven Growth No Matter What The Economic Climate
"YES" – No Experience Necessary
"YES" – Massive Potential to Immediately Increase Existing Profit
"YES" – 2 Separate Profitable Revenue Streams Under One Roof
"YES" – No other business like it: IT'S SO SAFE - you could bet your life on it!.
DAILY REPEAT CUSTOMER ORDERS  – FROM CAPTIVE MARKET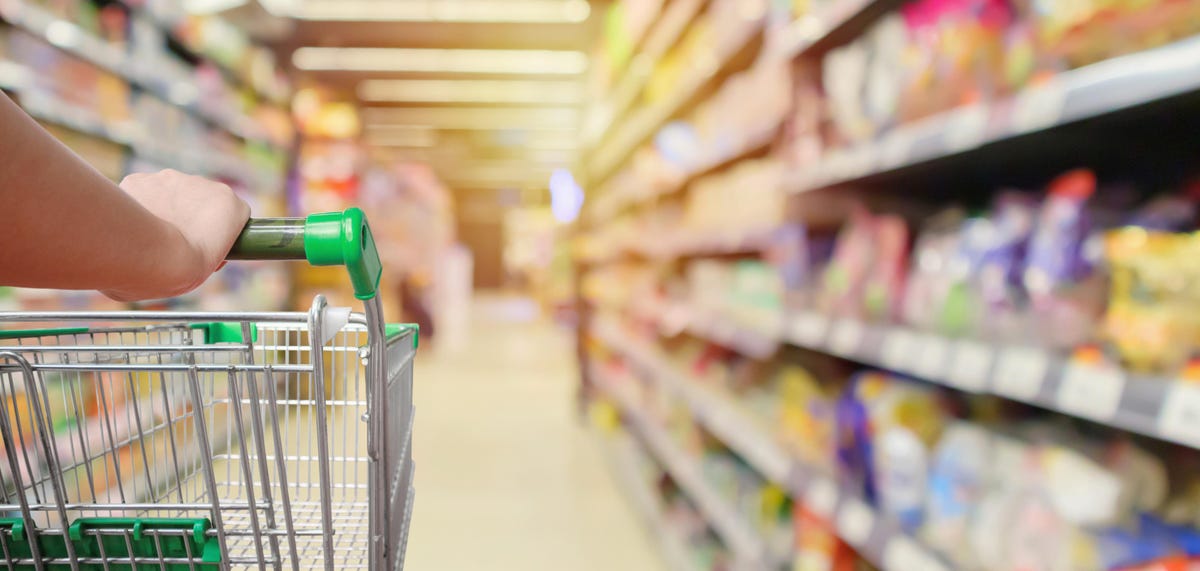 PEOPLE NEED TO EAT. Food is a necessity of life and owning a business that focuses on wholesaling and distributing essential everyday products provides a level of comfort that's not afforded to most other businesses. It's that environment that has ensured this Business has had the fundamental strength to withstand the Covid19 Pandemic, border shutdowns, shock in oil prices, change of governments and many economic recessions with minimal impact on its bottom line.
That's what makes this twin revenue stream business a rare find for not only someone seeking a secure, low risk thriving business but also one with huge expansion potential.
The food wholesaling industry sector is well known to be one of the safest business sectors to predict future sales growth based on population growth.
The Business distributes a wide range of products with an integrated supply chain enabling it to have control of its product lines and retained a high-profit margin of 41%.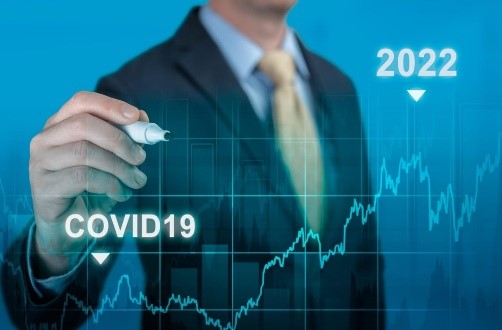 Since inception, growth has been solid and consistent, driven by wholesale and cash-and-carry repeat order customers. However, when you obtain our in-depth business analysis report on this exceptional company, it will become immediately apparent that this is NO ordinary business – especially one that has grown despite the most challenging economic difficulties WA has ever seen.
Without doubt, the possibilities for this food wholesaler are so numerous that upon examination, it can be clearly seen that the problem for management is not so much to locate avenues for expansion but to select the ones of greatest advantage from the many available.
HIGH DAILY DEMAND IS INCREASING
(1)   It is aligned to a vast number of industries that are increasing their number of customers throughout the South West region, which this business supplies, resulting in continued profit growth.
(2)   The Business wholesales/distributes essential products which are considered recession-proof.
(3)   The South West is well documented as one of Australia's fastest-growing regions. In fact, The Australian Bureau of Statistics and Deloitte
Access Economics reported that 43,000 people in 2020 moved from capital cities into regional Australia, which is the highest on record. The snowballing population will potentially increase the demand for this Business's essential daily used products.
(4)   Limited competition with high barriers to entry. Aside from the significant capital requirements to establish a business such as this, a newcomer to the market hoping to compete would face an uphill battle trying to get any traction in the growing South West region due to the vast area serviced. Another sign of this Business's strong grip on its market share is that even the existing competitors often lose market share to this company.
(6)   It is also well known to be one of the most stable–market sectors wherein the case of this Business, sales are self-propelled WITHOUT THE NEED OF a dedicated on-road sales force or high advertising budget.
ROCK-SOLID SUPPLIER ARRANGEMENTS
Solid relationships have been established with the Business's long-term suppliers. The Business is in the fortunate position it is vertically integrated into its supply chain, which has been effective in locking in suppliers and retaining its competitive edge.
SIMPLE TO OPERATE – NO EXPERIENCE NECESSARY
Before purchasing the company, the current owners had no prior experience in this industry. Regardless, they found this an easy business to learn and operate due to the key management staff, documented procedures and deployed IT applications.
A RARE COMBINATION OF LIFESTYLE AND PROFIT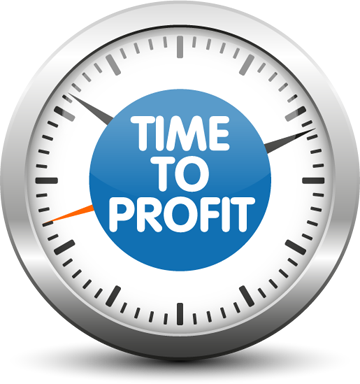 As the Business has cross-trained department managers who handle most of the day-to-day operations, the net profit of $1,263,123 is reflected as an under-management net profit.
However, for a new owner wanting to be involved and manage the business daily, the adjusted net profit could potentially increase to $1,387,123 through manager wage savings of $124,000 per annum. As the Business has all the essential systems in place, the new owner could elect to have as much or little involvement as they so wish.
MINOR WORKING CAPITAL
The Business has supercharged its sales by 32% from 2019 to 2021. This was achieved despite trading through the Covid19 Pandemic and Australia's closed borders.
The cash and carry division within the premises have daily COD sales and EFTPOS from its customers, which, unlike other wholesale businesses, wipes out the need for high working capital.
UNSTOPPABLE GROWTH
Not every business opportunity offers enormous growth potential and the kind of stability that will see it weather good times and bad, and provide its owners with peace of mind and profits. After you obtain and read the highly detailed report on this excellent business investment, you will have no doubts this Business is such a company.
THE GREAT MIGRATION TO THE REGIONS…
…WILL DOMINATE FUTURE GROWTH!
With so much economic and employment uncertainty during the pandemic, there has been an increasing number of people permanently relocating from the metropolitan area to the state's southwest.
Housing affordability has been a reason for people moving to the region. Employment is also linked to increased housing development and infrastructure that creates jobs.

As mentioned, affordability is one of the main reasons, not only from a housing price perspective but also for reduced living costs.
The Southwest region is constantly expanding, thanks to people wanting a lifestyle retirement away from the hassle and bustle of the metropolitan areas.
There is also a growing movement of people of all ages who now can work from home and those who are just seeking a more relaxed lifestyle which the southwest can offer.
As this Business distributes essential food products, the higher the population growth, the higher sales and profit this business will generate.
Further endorsing future growth in the regions is the recent opening of the new Busselton airport. Also, new land releases signal more potential customer opportunities for this Business as the population grows through permanent residents and increased tourism to the area.
This offers great expansion potential for this Business, as people must eat. You will sleep easy knowing it has long-established customers, and there is no real competition that has been capable of matching this Business's offering.
FULL PRICE FUNDING CAPABILITY
IT'S A STRAIGHT LINE TO WEALTH
This Business is so strong – it can potentially buy itself! …
…For example – Approved bank finance Buyers will have the potential to repay and service full-price (no deposit), principal and interest loan repayments from the annual under-management net profit of $1,263,123 while still providing the owner with a MASSIVE CASH SURPLUS.
1.   PARAMETERS:
Deposit: Nil
Interest Rate: 5%
Term: 7 years
Under Management Net Profit: $1,263,123
Full Price Loan Amount: $ 4,200,000
2.   SURPLUS PROFIT SUMMARY – Based on the above parameters
Monthly Payments: $59,362
Annual Payments: $712,349 (Paid out from the business net profit)
3. END RESULT
CASH SURPLUS ( After loan servicing repayments and Manager Wage) $550,773
CASH SURPLUS (If you manage the daily operations yourself) $674,773
Over time, the business has potentially…
Purchased and paid for itself servicing full price loan repayments from the Business's profit
Paid a Managers Salary – leaving you to do very little
Generated a pre-tax cash surplus of some $550,773 each year after loan repayments and manager's salary
Selling the Business after full loan payback generates the ultimate capital gains cash jackpot
Note: if you retain the business after the full price loan payout  – your cash surplus more than doubles with no further loan repayments.
Disclaimer: The loan servicing example reflected above is based upon certain assumptions and fluctuating market conditions and is likely to vary with each individual's requirements. As a result, it does not reflect individual owners' or companies' taxation payments, interest rate movement, loan terms, necessary approvals and other relevant expenses that may change the expected cash surplus mentioned above. Therefore, we strongly recommend you contact your accountant and preferred lending institution to personalise your individual parameters to satisfy yourself with the expected cash surplus return and the necessary loan approval to purchase the Business.

YOUR FINAL CHECKLIST…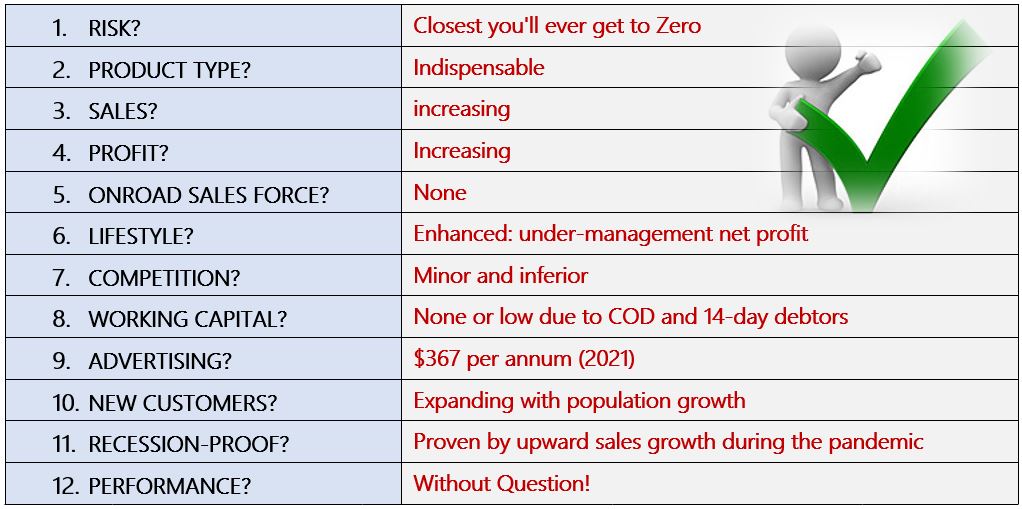 IT JUST DOESN'T GET BETTER OR SAFER THAN THIS!
There is no doubt, this is one of the best businesses we have seen in some time and as a result is expected to sell quickly.
And don't forget, unlike other wholesalers that will require large sums of working capital to purchase large volumes of stock and carry slow-paying debtors, this Business has a low working capital requirement due to…
a)       Sales Are Essential, Immediate And Repetitive
B)       Fast Paying Customers – Cash – 7day & 14 Day Payments
C)       No High Working Capital Problems
THIS IS A BUSINESS YOU'LL KEEP FOREVER…
… BUT YOU NEED TO ACT NOW TO SECURE IT!!!
We are nearing the finalisation of our 120-page high detailed business analysis report, which is expected to be released on 12th of April 2022.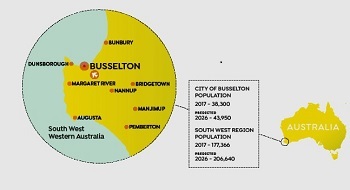 Collection of the report will be provided to registered buyers at the date and time we receive your enquiry, so, to avoid disappointment, please register your interest by filling in details on the "contact broker" link at the top right-hand side of the screen, and we will notify you when the report has been completed.
Please note: the sale of this Business is highly confidential, and as a result – no phone information will be handed out. Before receiving the high detailed 120-page business report, all buyers must sign a confidentiality agreement.
Key Features
Essential can't do without food products
Iron clad sales growth = 32%
High customer retention features
Low competition
Essential weekly re-order/refill food products
Cash and 14-day debtors
Only 3 full-time staff + casuals
Enquire Now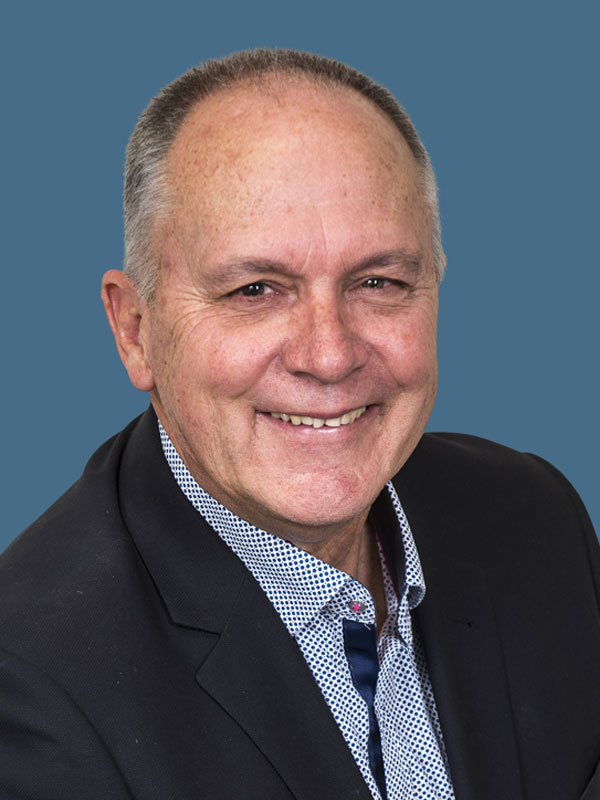 Graham Nankivell

(08) 9429 8882

0413 436 766

Email broker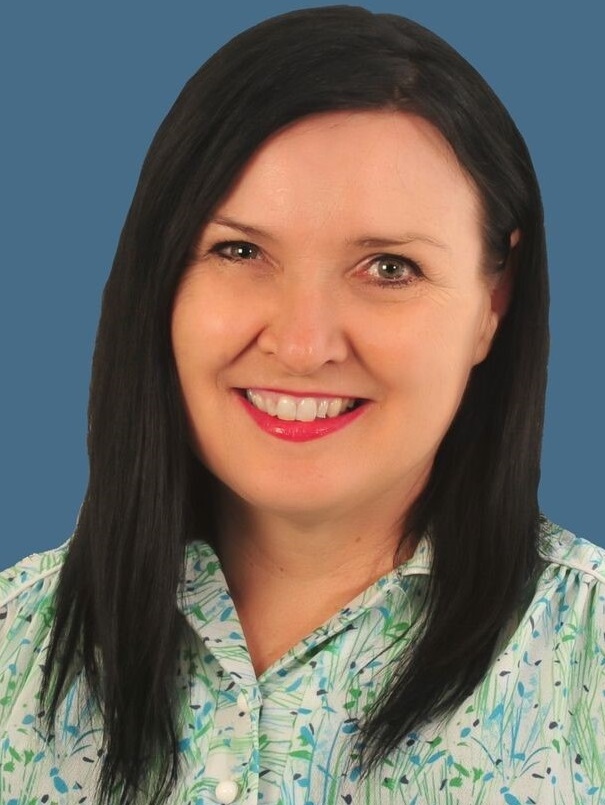 Tanya Bidwell

(08) 9429 8882

0412 508 379

Email broker
contact broker
JUST SOLD
A snapshot of recent successful Business sales include:
SOLD

Plasma Metal Cutting - Sold in 3 weeks - $4,250,000

SOLD

Glass Film Wholesaler - Sold in 3 weeks - $2,130,000

SOLD

Automotive S/W - Two full price offers presented in 3 Days - $720,000

SOLD

Automotive Industries - Sold in 2 weeks with no advertising - $2,450,000

SOLD

Food Wholesaler - Sold in under a week - Full price offer - $2,950,000

SOLD

Coffee Import Wholesaler: Sold in 3 weeks - full price offer - $2,350,000
---
To avoid disappointment, register your interest and book your 120 -page business report which is due to be completed on the 12/4/2022
Loan Calculator
Use these figures only as a guide.
Please contact your own financial institution for more detailed information.


| Principle & Interest | | Interest Only |
| --- | --- | --- |
| | $1234.00 pcm | $1234.00 pcm |
| | $1234.00 pa | $1234.00 pa |
| | $1234.00 | $1234.00 |