Essential Products - Paints and Coatings Market
Home > Buy a Business > Cash-Flow > Essential Products - Paints and Coatings Market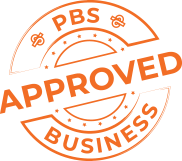 LOCATION
Eastern Goldfields


Key Features
Under management
2 staff
22 year history
Essential products
Excellent cash flow
Simple to operate
Extensive customer list
Under Management - Wholesale / Retail - 70% Trade Based
Recognised Branding - Not a Franchise! -
THE BUSINESS!
ITS GOT HISTORY- Established over 22 years with consistent growth of 20% over the past 3 years. So essential are the products it is a given that it will continue to grow.
ITS GOT GREAT UNDER MANAGEMENT PROFIT-  The business has management in place and a total workforce of just TWO. Returning $220,204 profit to the purchaser or a 35% return on investment.
ITS PRODUCTS ARE ESSENTIAL -Paints and coatings are extensively used for buildings and machinery. It not only impacts the protection of the structure, machinery or vehicle interior or exterior appearance but also influences the equipment's structure and longevity. Paints and coatings are special protective applications that prevents corrosion and damage from weakening materials and are an absolute must-have.
IT'S WELL POSITIONED IN THE MARKET -The business is the market leader in its location when it comes to its market. As the wholesale distributor for an international brand - which is the biggest and most recognised brand in the market, it also has a reputation for friendly high-level service and expert advice. With a solid base of regular customers and repeat business built up mainly by word of mouth over many years, it is widely regarded as the go-to place for its products.
IT'S 70% TRADE BASED - The business has a wholesale and retail market which supplies into Manufacturing – Automotive – Industrial and Consumer markets. Such a great mix should one falter the others take up the slack something not often seen in a business.
IT'S UNDER MANAGEMENT WITH LOW STAFF - The business employs 2 full-time staff. Both are cross-trained in each other's work, and one of them is the manager who looks after...
MORE ABOUT THIS BUSINESS
A competent and reliable manager makes it easy for the owner to oversee the business operations. The current owner works less than 10 hours per week this comprises mainly of book work and oversee with occasional relief work of the staff.
The Growing list of customers currently numbers approximately 120 with no one customer representing more than approximately 5% of the annual sales. This has been a deliberate policy employed by the vendor to make the business less susceptible to major sales downturns resulting from a loss in a major customer. This is a key feature not often found in businesses of this calibre.
In Summary if you are looking for a business that has…..
·       Solid history.
·       Minimal hours
·       Reliable cash flow.
·       Interesting and diverse ranges of products.
·       Under management.
·       Essential products.
You must not miss this outstanding opportunity!
You must not miss this solid opportunity!
You must not miss this first time offered business in = = = over twenty-year opportunity!
Quality businesses such as this never last long on the market register your interest now to receive a detailed business report when available.
To make an informed decision please contact Paul Brabham for your copy of the complete Detailed Business Report it will be available within the week.
Key Features
Under management
2 staff
22 year history
Essential products
Excellent cash flow
Simple to operate
Extensive customer list
Enquire Now
Paul Brabham

(08) 9429 8882

0407 507 058

Email broker
contact broker
---
Loan Calculator
Use these figures only as a guide.
Please contact your own financial institution for more detailed information.


| Principle & Interest | | Interest Only |
| --- | --- | --- |
| | $1234.00 pcm | $1234.00 pcm |
| | $1234.00 pa | $1234.00 pa |
| | $1234.00 | $1234.00 |