CONTRACTED DISTRIBUTORSHIP-ESSENTIAL PRODUCTS & SERVICE
Home > Buy a Business > Distribution > CONTRACTED DISTRIBUTORSHIP-ESSENTIAL PRODUCTS & SERVICE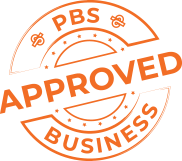 LOCATION
South West Regional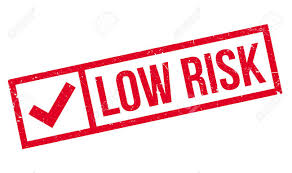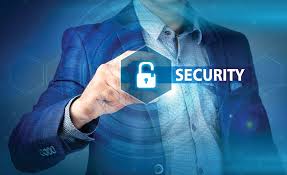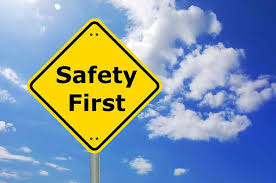 Key Features
High gross profit margin =57%
Preferred government supplier=reputable
90% of sales cod = excellent cashflow
Long lease = security
Long established 17 years same owner = stability
Secure territorial rights= little direct competion
Repeat customers 80% = future sales
Exclusive Agencies ESSENTIAL PRODUCTS & SERVICE
Preferred Supplier to Local Government and Agencies
The current owner of 17 years has a comprehensive client base of OVER 8000 customers……makes it hard to go wrong with potential sales-ready and waiting  !!
MORE ABOUT THIS BUSINESS
With over 80% repeat clients and diverse income streams derived from a wide audience of various businesses this contracted distributorship presents high-profit margins and is considered a secure and low-risk opportunity.
BUT WHAT DOES LOW RISK REALLY MEAN………….?
Written Dealership and Agency Agreements provides assurance of continued supply
Secure TERRITORIAL rights providing an extremely wide secure customer base with little direct competition
Essential equipment, products and services required for safety, warmth and protection makes it hard to go wrong, especially when some are legally mandated.
Repeat sales and services required by 80% of clients allows comfort  in knowing future sales are likely to remain ongoing
Could be placed under Semi or Full management reducing the owner's hours allowing a flexible lifestyle and more time to enjoy this South West Coastal mecca
Long Lease 15 years offers both security and stability
Low fulltime staff of 3 means no staff hassles
90 % COD sales allow excellent cashflow and therefore less financial stress
The closest you'll ever get to a recession-proof business its been TRIED TESTED AND PROVEN with the same owner for 17 years and has shown to have survived economic downturns.
High Gross Profit margin – 57% shows strong product viability
Barriers for new competitors – means unstoppable sales
Preferred Government Supplier reinforces the reputation
As you can see ……
no other business will come close to matching this business's line-up of low-risk key features.
ESSENTIAL PRODUCTS AND SERVICES
Many of the products and services provided by this outstanding business are essential, making this so safe it could be considered virtually recession-proof.
These products and services are required to prepare for warmth, safety and maintenance, some of which are legally mandated.
Not only that ….there is the added bonus of some products not only being needed for work of a serious nature but additionally popular for recreational use. That makes this an excellent opportunity to target the growing population and the growing number of recreational enthusiasts!.
LIVE THE DREAM
This low-risk business brings a lifestyle choice …., generating a massive net profit to an owner-operator in excess of $400,000 per annum. The new owner could, however, opt to employ a manager or have the business semi-managed to work less. And with the onset of direct flights from Busselton Airport to Melbourne, the region is buzzing! Who wouldn't want to live in this coastal tourist mecca that others may only hope to visit only a few weeks a year?
LOW STAFF OF JUST THREE FULL TIME
With the industry being is as large as it is, there has never been a problem to source new staff when required. The business generally runs with three full-time staff plus the owner. There has never been a problem to source new staff when required, as the location is prized by many as an ideal area to relocate should an opportunity become available. In addition, the business can choose from many suitable candidates already living in the area.
CUSTOMERS GROWING AND REPEAT!
As previously mentioned the current owner of 17 years has built up an extensive client list of over 8000 customers with NO DEDICATED SALESFORCE. Not only does this remarkable business provide the equipment and products initially, but has ongoing repeat business with an excellent level of client loyalty spanning over previous years. This provides some comfort seeing the pattern in future sales and likely predictable orders in the future.
Unlike other high-risk businesses, this business has little reliance on any one customer, making it less susceptible to major downturns arising from the loss of clients.
POTENTIAL TO BUY ITSELF
THIS BUSINESS IS SO STRONG…… IT CAN ACTUALLY BUY ITSELF!
Hard to believe, but it's true…
…For example – Finance approved Buyers with required real estate equity could potentially borrow the full asking price, paying no deposit. Let's assume your target is to pay off the full price loan entirely out of the business in say seven years. The following example reflects the surplus profit after deducting the annual principal and interest loan repayments. As each person's personal loan requirements will be different, you should only use the parameters below as a guide before speaking to your own financier for an accurate quote.
You should not rely on the example below as financial advice -rather as above you should contact your own financial institution and accountant for an accurate position.
Purchase price payback potential example only;
Example parameters
Full price funding example $1,225,000
No deposit
7-year loan term -principal and interest
Interest rate at 6%
Monthly repayments =approximately $17,896 per month ( Average profit per month approx. $33,686)
Potential annual cash surplus = $189,489 per annum after deducting the annual principal and interest loan repayments
END RESULT…
You have an asset purchased fully by the business's own profit.
An owner-manager would have potentially received a cash surplus of some $189,489 each year after servicing full price loan repayments
With no Loan repayments after the 7-years – your surplus  substantially increases
Selling the business after full loan payback generates the ultimate cash jackpot
Given its reputation and contracted Agency and Dealership agreements, it would be extremely difficult for anyone to set up new competition; in fact, the low competition in its 17 years, underpins this LOW-RISK and SECURE business!
You are probably wondering why this business is for sale ……?
Well, it's simple ……..with their children grown up and an empty nest looming, the current owners are relocating to begin new adventures closer to family.
There are only a few businesses of its kind in the region so it's RARE that a business like this ever comes to the market, making it an opportunity that you will not want to miss
SO …..YOUR FINAL CHECKLIST FOR THIS LOW-RISK BUSINESS …
SALES?………………………………….     Increasing
EASY TO OPERATE ?……………….     Absolutely
LIFESTYLE? …………………….…….      Enhanced
SALESFORCE? ……………….……..       None
COMPETITION? ………………………    Minor and inferior
NEW CUSTOMERS? …………………    Expanding
PERFORMANCE? ……………………      Without Question!
THIS WILL SELL FAST! ……SO, DON'T DELAY – register your interest now by clicking on the "email me" link at the top right-hand corner or the bottom of the screen, and we will notify you when our 70 page, highly detailed report has been completed.
Please note: the sale of this business is highly confidential, and as a result – no phone information will be handed out. All buyers must sign a confidentiality agreement prior to receiving the business report.
Only registered Buyers will be given first preference for this outstanding business.
Release date – Mid July 2020 – Price and profit subject to change based on 2020 Financials
Ref. No GN5253M Broker Graham Nankivell & Tanya Bidwell
Key Features
High gross profit margin =57%
Preferred government supplier=reputable
90% of sales cod = excellent cashflow
Long lease = security
Long established 17 years same owner = stability
Secure territorial rights= little direct competion
Repeat customers 80% = future sales
Enquire Now
contact broker
---
Register Now to Avoid Disapointment!
Loan Calculator
Use these figures only as a guide.
Please contact your own financial institution for more detailed information.


| Principle & Interest | | Interest Only |
| --- | --- | --- |
| | $1234.00 pcm | $1234.00 pcm |
| | $1234.00 pa | $1234.00 pa |
| | $1234.00 | $1234.00 |