SELF-STORAGE BUSINESS
Home > Buy a Business > Service > SELF-STORAGE BUSINESS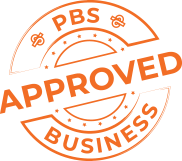 LOCATION
South West Regional


Key Features
Income with capital gains potential
Strong barrier to market entry
Established in 2014
Minimal owner involvement
No staff, low stock, minimal working capital
Well-presented and maintained premises
Easy to operate, no special skills required
"MUCH BETTER THAN MONEY IN THE BANK"
SEMI-PASSIVE PROPERTY & BUSINESS INVESTMENT
INCLUDES FREEHOLD
This business represents an ideal opportunity for an investor who is seeking income and capital gains from both business and real estate. It couldn't have a better location to achieve this, for as will be seen later in this report, the South West of WA is a dynamic area for both population and business growth.
Freehold Value: $1,180,000
Full occupancy income $179,660
CURRENT OCCUPANCY LEVEL AT ALMOST FULL CAPACITY
This is an investment opportunity in one of the strongest industries. The self-storage business industry continues to become in more demand as our population continues to grow and downsize to medium density housing with little or no storage. This near new facility is in a prime location in a strong and stable economy, not reliant on the boom-bust mining industry.
KEY FEATURES:
Income with capital gains potential
A strong barrier to market entry
Established in 2014
Minimal owner involvement
No staff, low stock, minimal working capital
Well-presented and maintained premises
Easy to operate, no special skills required
Existing long-term and repeat clients
OTHER FEATURES:
Low maintenance Colorbond construction
Generous wide one-way bitumen driveway
Located near Bussell Highway, easy access
Situated in a new and upcoming commercial area
Electronic gates with keypad access
Security cameras
Existing Website and Facebook page
Only 4 years old
Land size:  approx. 1900sqm
ADDITIONAL REVENUE AND INCOME STREAM
Packing materials and boxes available for sale.
NO STAFF, LOW STOCK, MINIMAL WORKING CAPITAL
Any business owner will tell you that these three elements (staff, stock &  working capital) can be some of their biggest headaches. This self-storage business does not require additional staff to run and can easily be operated by the owner alone. The only stock items involved in the business are packing materials. These by nature do not devalue items and do not have a shelf life, so it makes it an ideal stock line. As the business has existing clients generating income, there is no need for working capital.  There are no debtors to carry, and no immediate need to purchase more stock.
MINIMAL OWNER INVOLVEMENT
As mentioned above, the current owners have built a quality product, so the upkeep is minimal, taking only a small amount of time daily. This daily maintenance along with a quick check of incoming and outgoing tenants, being available for new tenant appointments make this self-storage business a dream to own and run. It requires only 2-3 hours a day at most. This allows the owner maximum flexibility with their time while generating income.
EASY TO OPERATE
This self-storage business is easy to operate requiring about 10 hours per week, therefore no special expertise is needed. This affords the owners plenty of leisure time without the need to employ staff.
We have prepared a very detailed report on this unique operation, including financials for the last three years. Best you give us a call or register your interest to make an appointment and discuss this opportunity further.
Key Features
Income with capital gains potential
Strong barrier to market entry
Established in 2014
Minimal owner involvement
No staff, low stock, minimal working capital
Well-presented and maintained premises
Easy to operate, no special skills required
Enquire Now
contact broker
---
Loan Calculator
Use these figures only as a guide.
Please contact your own financial institution for more detailed information.


| Principle & Interest | | Interest Only |
| --- | --- | --- |
| | $1234.00 pcm | $1234.00 pcm |
| | $1234.00 pa | $1234.00 pa |
| | $1234.00 | $1234.00 |