PROFIT HAS NO CHANCE TO EXHALE - The Ultimate Manufacturing Wealth Builder
Home > Buy a Business > Manufacturing > PROFIT HAS NO CHANCE TO EXHALE - The Ultimate Manufacturing Wealth Builder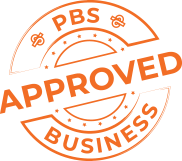 LOCATION
South West Regional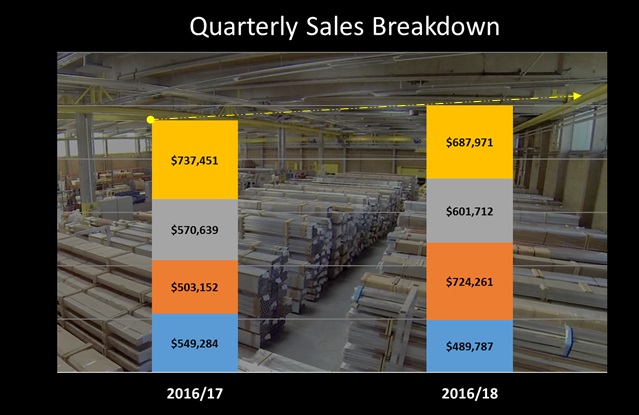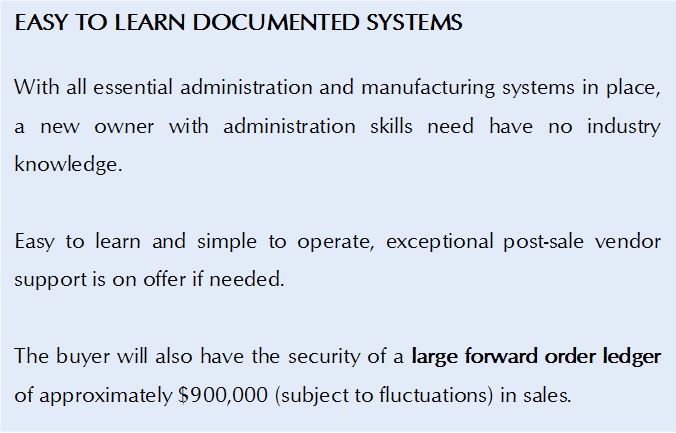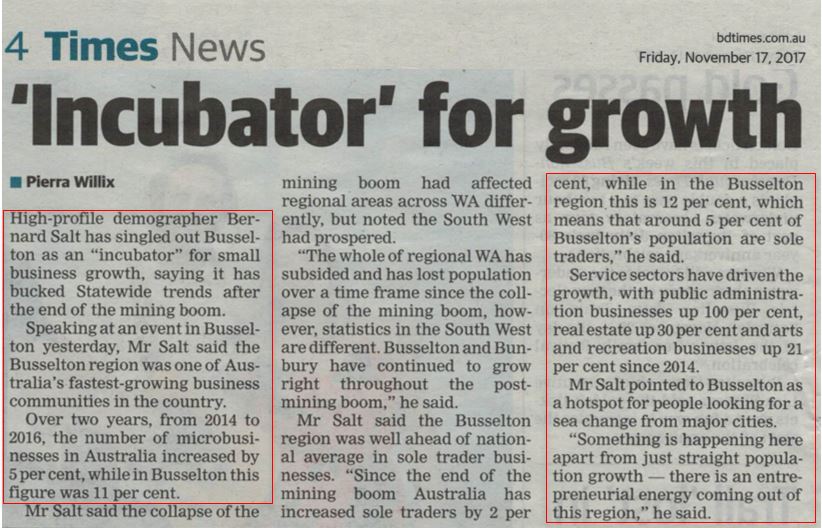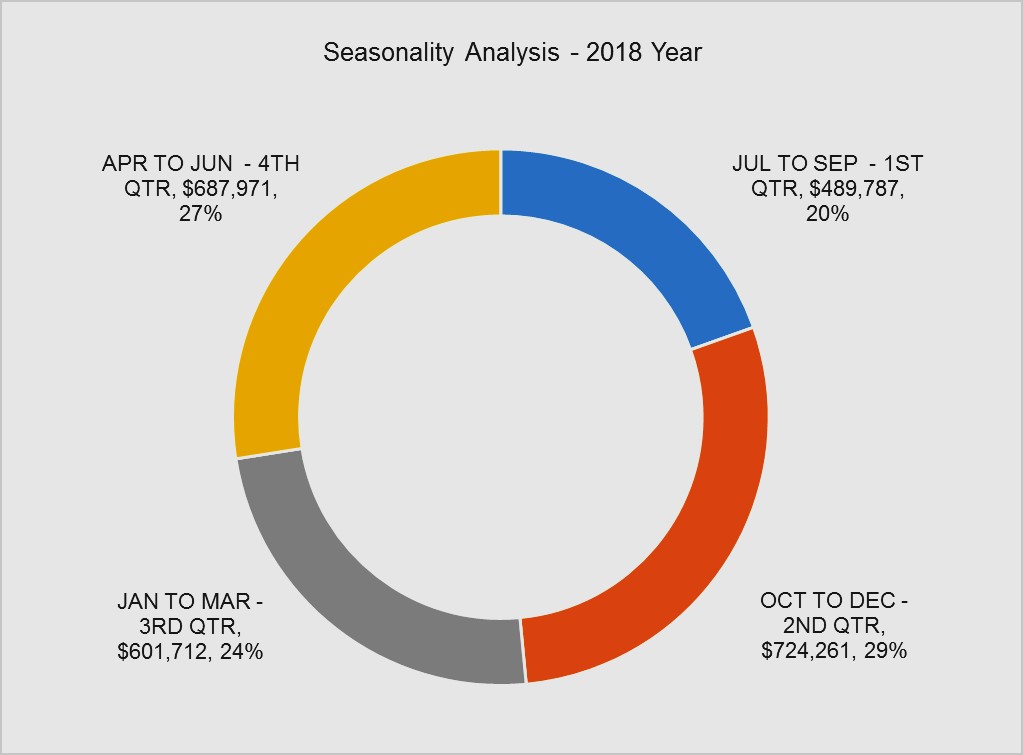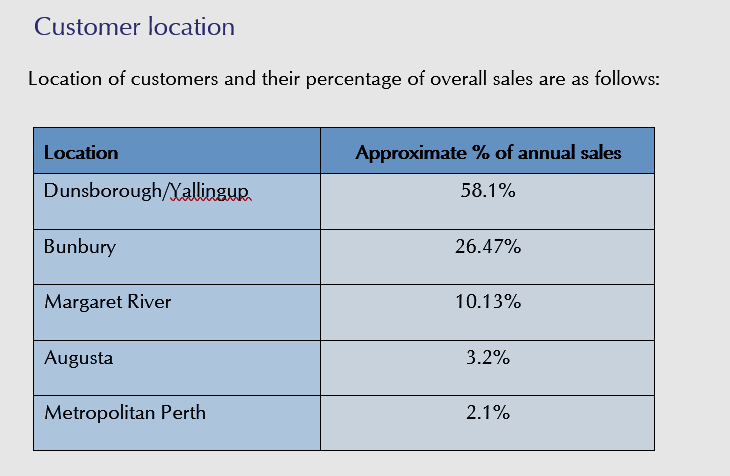 Key Features
$900,000 forward order ledger
Minor working capital
5 day week
Easy order - cut - screw system
High demand product range
No dedicated sales staff
Sales are self propelled with customer lock-in
PROFIT HAS NO CHANCE TO EXHALE
.
.
SIMPLISTIC!
  CUT  >>>  MACHINE PUNCH  >>> SCREW…
…MANUFACTURING PROCESS
THIS IS THE ULTIMATE :: WEALTH-BUILDER
SOUTH WEST – COASTAL – BUNBURY LOCATION
BEAT THIS!...
With fortified $900,000 in forward order sales under firm contract this business offers the ultimate predictable profit from your first day in the business which makes this a business like no other.
PROFIT? – Current Industry Outlook Is On The Up & Up
YEAR-TO-DATE SALES – Onward-upward trend
HISTORICAL SALES GROWTH – About 40% growth over past 4 years
MANUFACTURE? -  Easy order >> cut >> screw documented process
ESSENTIAL SECURITY PRODUCTS? – Without Question!
FREE FORWARD ORDERS $900,000? – Makes It Hard to go wrong
LOW RISK? – Absolutely; It's A Proven Performer
Over its 12 years of establishment by the same owner, there has never been a shortage of orders, and with the continued expansion of population in the vibrant South West, it's no wonder the forward-order ledger has grown from $500,000 a few months ago to $900,000 at present. Even better, the business is still being bombarded with new orders adding to the sales stampede. This means low risk and peace of mind for the new owner knowing a high percentage of sales are locked-in from day one.
MORE ABOUT THIS BUSINESS
KEY LOW RISK – LIFESTYLE FEATURES
WIDESPREAD GROWING REPEAT CLIENT BASE
As previously mentioned, the business has no one customer representing a large percentage of annual sales. This has been a deliberate policy employed by the vendors to make the business less susceptible to major sales downturns resulting from a loss of a major customer. This is a key feature not often found in businesses of this calibre.
LONG ESTABLISHED – APPROXIMATELY 12 YEARS
The business has been servicing the southwest market for some 12 years. With very little sales or marketing effort, turnover over the past 4-years has grown by some 46%, purely through reputation, with no marketing plan, sales force or large advertising budget.
NO RELIANCE ON SALES STAFF TO GENERATE SALES
The vast majority of sales are simply self-propelled which means that the current owner does not have the overhead of running a sales force or large advertising budget. However, it also puts the new owner in the enviable position of having at hand a means by which demand could almost certainly be increased if need be.
EXCELLENT PREMISES AND LOCATION
The extremely modern business is situated in the light industrial area of Bunbury and services clients from Perth to Augusta. The condition of the premise is excellent with landscaped gardens, showroom will impress the most fastidious Buyer. Customer parking and access for delivery trucks and other heavy vehicles is excellent, as is signage.
LOW 5-DAY WEEK TRADING – WEEKENDS ARE ALWAYS FREE!
The business trades five days per week opening at 7.30am and closing at 4pm.
LOW COMPETITION
Although the business has a clear point of difference that puts competitors at a disadvantage, it has always operated against the present level of competition. Evidence competitors do not affect this business; is the massive forward order book with a present sales value of around $900,000.
BARRIERS TO MARKET ENTRY
Aside from the significant capital requirements, a newcomer to the market hoping to compete would face competition against a well-known and established business such as this.
OWNER CAN TAKE HOLIDAYS
The current owner takes extended holidays for four-plus weeks per year, during which time the reliable staff control the business.
EXCELLENT AUTOMATED SYSTEMS
The business has an excellent, robust documented structure making the business easy to run and learn.
CURRENT YEAR TO DATE SALES ARE UP
Year-to-date sales are racing well ahead of the previous year's results and are expected to grow even faster as more orders continue to expand its massive forward order ledger.
LONG ESTABLISHED REPEAT CLIENT BASE AND SUPPLIER LIST
As the business manufactures its own products, it is not reliant on agencies or a large sales percentage of clients, thus offering excellent stability and low risk.
LOW STOCK HOLDING OF approximately $250,000
For a business of this size, this amount of stock is considered minimal. Most comparative priced businesses will carry much higher values than this, which will demand higher working capital requirements and unnecessary money tied up during the term of ownership.
COD OR PAYMENT ON DELIVERY – LOW WORKING CAPITAL
This is a high cash flow business with some 30 percent of debtors paying within 7-days and the remainder within 30 days.  This provides the business with an excellent cash flow, which minimises bad debts and working capital.
PROFITS CAN BE PROVEN
The business has a complete set of verified accounts and accounting computer systems that offer the Buyer's accountant a complete audit trail to verify profitability.
NO BAD DEBTS
During the vendors' ownership, the business has not experienced any bad debts.
PRODUCTS CAN BE DESCRIBED AS
"MUST HAVE" PRODUCTS
Which are intensifying in demand, despite the state of the economy.
This is a sure-fire time-tested profit maker – You'll never find another business a safe or as good as this!
SO THERE YOU HAVE IT! …
Lifestyle

Profit

Low risk – with $900,000 contracted forward orders free of charge 

Ease Of Operation

and the opportunity to live longer without the big city stress.
Change your life for the better and reserve your copy of our 100-page business report on this outstanding business today.
But because it's suited to so many different types of people, this one won't last.
Key Features
$900,000 forward order ledger
Minor working capital
5 day week
Easy order - cut - screw system
High demand product range
No dedicated sales staff
Sales are self propelled with customer lock-in
Enquire Now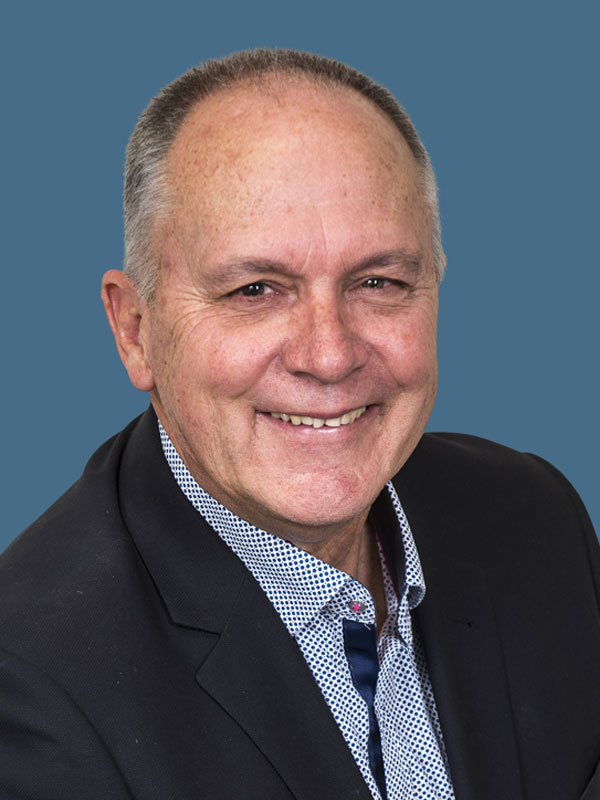 Graham Nankivell

(08) 9429 8882

0413 436 766

Email broker
contact broker
JUST SOLD
A snapshot of recent successful Business sales include:
SOLD

Plasma Metal Cutting - Sold in 3 weeks - $4,250,000

SOLD

Glass Film Wholesaler - Sold in 3 weeks - $2,130,000

SOLD

Automotive S/W - Two full price offers presented in 3 Days - $720,000

SOLD

Automotive Industries - Sold in 2 weeks with no advertising - $2,450,000

SOLD

Food Wholesaler - Sold in under a week - Full price offer - $2,950,000

SOLD

Coffee Import Wholesaler: Sold in 3 weeks - full price offer - $2,350,000
---
Reserve your copy of our highly detailed report now
Loan Calculator
Use these figures only as a guide.
Please contact your own financial institution for more detailed information.


| Principle & Interest | | Interest Only |
| --- | --- | --- |
| | $1234.00 pcm | $1234.00 pcm |
| | $1234.00 pa | $1234.00 pa |
| | $1234.00 | $1234.00 |