Goods Transport is Essential
Home > Buy a Business > Transport > Goods Transport is Essential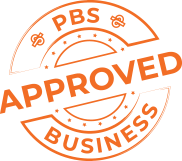 LOCATION
Perth Metro South


Key Features
Long established - 35 years
Essential service - it's a must
Low staff of just one
High plant value
Can be operated from home
Untapped growth prospects
Perth metro- no long distance
Come Drive With Me!
Sales approaching a 20 per cent increase over last years - profit soaring and you decide what you will pay!
Recent rate increases - drive profit further. Australia's freight volumes are projected to increase by 80% between 2010 and 2030 and to triple by 2050 – and that doesn't take account of recent predictions that WA is set to become the world's biggest producer of lithium and global capital of batteries for electric cars.
This business is ideally positioned to capitalise on these projected increases. Currently a small and highly efficient business with minimal overheads, and longstanding reputation.
SALES ARE ON THE UP AND BUSINESS IS BOOMING
All Reasonable Offers Will Be Considered!
Serving a lucrative and growing route for the past 35 years, the business is ideally positioned to capitalise on projected increases. Currently a small and highly efficient business with minimal overheads, it could build on its longstanding reputation for reliably servicing its 90-odd clients, using them as a reference and referral source to capture a much larger base, adding vehicles and staff only when contracted volumes justified it and thus minimising any risk.
Currently this is a five-day-a-week service with set collection and delivery times, (USING CASUAL STAFF AN OWNER CAN POTENTIALY JUST WORK A FEW DAYS A WEEK) offering a guaranteed same day service to the southern metro region. Utilising a van and a medium sized truck, all loads are covered and the business is the only one operating this route that has a tail lift for heavy loads, making deliveries easier. Many of the business's customers have been in place for over 20 years which demonstrates a business which is both needed and one that has exceptional customer...
MORE ABOUT THIS BUSINESS
 In the 12 months ended 31 October 2014, the most recent period for which the ABS has data,
the road transport network in Australia moved a total of 2,132 million tonnes of freight – that's 89 tonnes for every man, woman and child in the country.
And that's only going to increase: Australia's freight volumes are projected to increase by 80 percent between 2010 and 2030, with this rate of growth seeing freight triple by 2050.
That estimate may even be conservative, as the Bureau of Infrastructure, Transport and Regional Economics (BITRE) predicts that by 2030, total container movements through the country's ports will be approximately 2.5 times the volume handled in 2010. While some of this increase will be handled by rail, a large amount will go by road.
The long-term outlook remains positive, with Bankwest predicting industry revenue will grow at a rate of 2.9 percent over the next five years to reach $60.2 billion in 2018/20.
Historical ongoing growth - no matter what the state of the economy
Essential service
Widespread growing repeat client base
Exclusive service
Preferred supplier status
Long established – 30 years
Low staffing
No reliance on sales staff to generate sales
Low competition
Immediate potential to expand the business
Barriers to market entry
Minimal advertising
Simple to operate – minimal experience is necessary
Can be run under management
Owner can take holidays
Low trading hours
Work from home
Long term historical growth
Minor overheads
No significant stock holding
Low Working Capital
Profits can be proven
High asset mix in purchase price
Elevated level of client loyalty
Advertising and promotion.
The business does not have an aggressive advertising plan, instead its main source of advertising is its own website. It therefore would be reasonable to expect that sales and profits would substantially increase by advertising. The best marketing tool the current owners have found is "cold calling" and meeting new clients face to face.
Creating and optimising a website
Only one competitor has a website, and that is not optimised for search engines and does not appear on the first page of relevant results. If the new owners were to commission the creation of a website and have it optimised for search engines this is likely to result in a large increase in inquiries from new clients.
The quickest and most effective way to grow the business would be by promoting the business services through direct marketing to new customers. This could be backed by appointing a sales representative to call on customers that are...
FOR THOSE WHO DON'T WANT TO BUY RISK
…DEMONSTRATED EXCELLERATING – Sales and profit growth.
…SOLID – HISTORY – 35 Years
…OUTSTANDINGLY – EASY TO OPERATE
…RARE OPPORTUNATY – Business – You'll Be Convinced When You Read Our 70 Page Report.
Contact us today to receive a detailed business profile – the first step to your securing this exciting opportunity.
ALL OFFERS PRESENTED TO THE OWNER.
Key Features
Long established - 35 years
Essential service - it's a must
Low staff of just one
High plant value
Can be operated from home
Untapped growth prospects
Perth metro- no long distance
Enquire Now
Paul Brabham

(08) 9429 8882

0407 507 058

Email broker
contact broker
---
Loan Calculator
Use these figures only as a guide.
Please contact your own financial institution for more detailed information.


| Principle & Interest | | Interest Only |
| --- | --- | --- |
| | $1234.00 pcm | $1234.00 pcm |
| | $1234.00 pa | $1234.00 pa |
| | $1234.00 | $1234.00 |