Finall Finally A Business That Is Underpinned By Government Contracts & Is Not Affected By Covid19
Home > Buy a Business > Service > Finall Finally A Business That Is Underpinned By Government Contracts & Is Not Affected By Covid19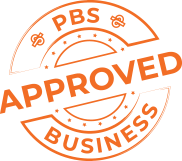 LOCATION
Perth Metro South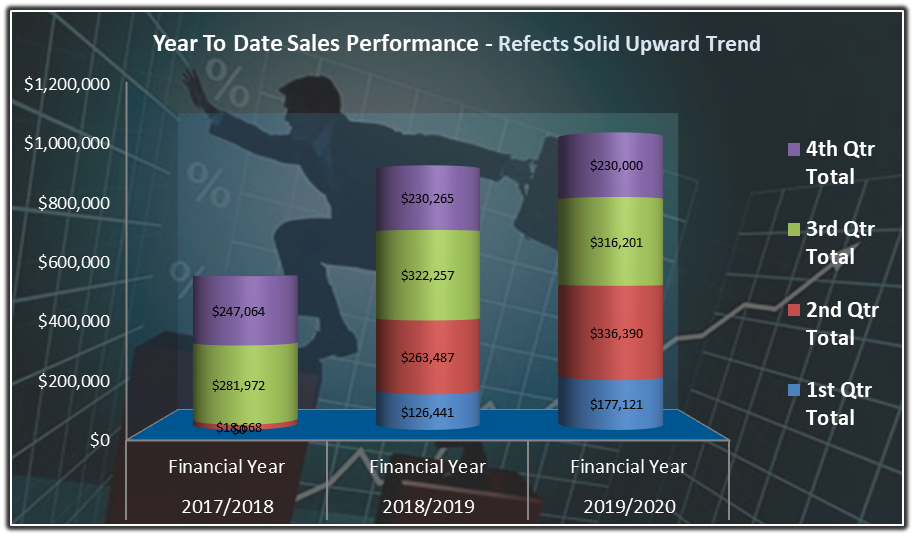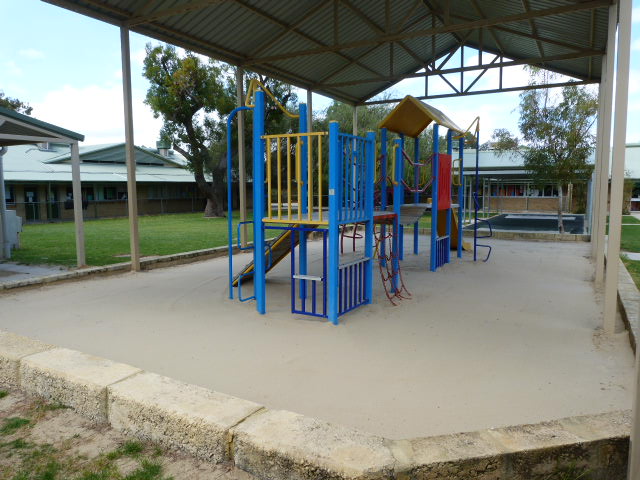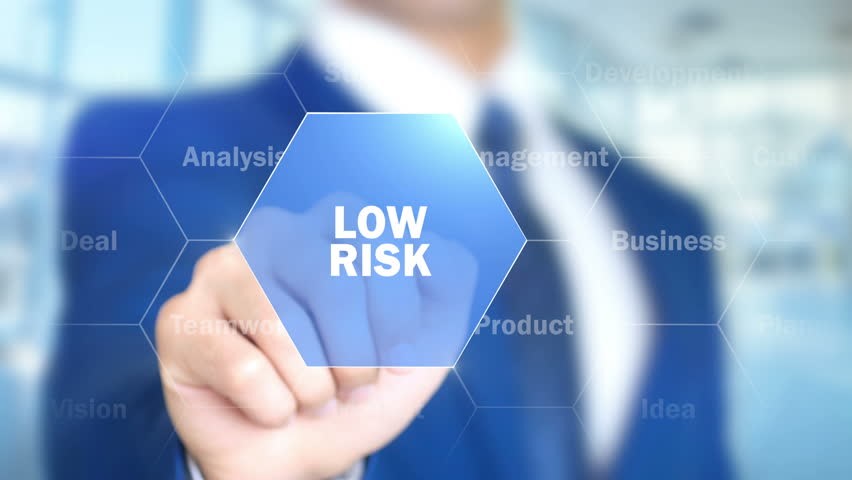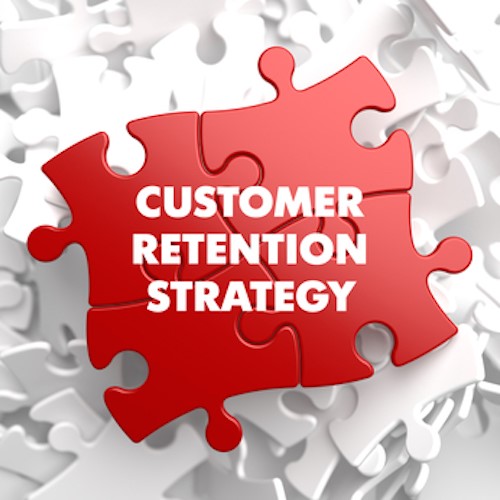 Key Features
Self - propelled sales
Business is run under semi-management
Low risk - 5 day week – 1 employee
High barriers to market entry
Low competition
Long established – 15 years
Essential service
SOLID DEMAND DRIVEN BY GOVERNMENT CONTRACTS
An Outstanding Opportunity Exists For A Buyer Looking For A Business That Is Underpinned By Government Contracts & Is Not Affected By Covid19.
Services Linked to an Automatic Growth Industry
Solid Demand Driven by Government Agencies
High Gross Profit: 45%
Low Working Capital - providing a very high cash flow positive business.
 TIME FOR A SIMPLE PRACTICAL BUSINESS-COMMON SENSE AND FOLLWING A REPEAT PROCESS IS ALL YOU'LL NEED
These services are essential to government agencies, play grounds, schools, beaches and child care centres, and non-government agencies all using these services. Almost everyone has a use for what this business provides – especially public outdoor venues
What a business increasing sales driven by safety and the need for a clean environment. This business is a leader in its field maintaining ongoing relationships with local councils throughout Perth with a 15year history of growth.
Demand for what they provide is in a "MUST HAVE" market no matter what is happening elsewhere in Australia and overseas economically. And yes, whilst others try to compete, their market leading position and long-standing reputation makes this business a really tough company to take on in a market when integrity and reliability are everything.
Good margins and a recession-proof client base mean this already solid business has great potential to expand as the community grows more aware of the importance of safety and protection, from Councils, Schools and Organisations that offer outdoor and indoor leisure activities.
The commitment to high quality customer service has allowed the business to grow to a well-respected company providing large range of services to Perth's child and adult playing areas together...
KEY FEATURES
"The above purchase price represents excellent value….
…. when comparing the features of this business with other businesses"
Low Risk – 5 Day Week – No Employees – No Reliance on Sales Staff
The business has developed an outstanding understanding of its client's needs with no reliance on agencies or a few large clients.
Self – Propelled Sales- Current year-to-date sales are up by 15 to 20 percent
Most sales are simply self-propelled which means that the current owner does not have to spend time canvassing for clients or using company funds as advertising expenditure.
Business is run under semi-management
The full-time operations person is very capable of handling the operational side of the
business, allowing the owner considerable flexibility with his working hours. Because of
the ease of operation, the business could even be run fully under management.
Long established – 15 years
Low competition
There are few other firms able to offer the same services as this business, and none able
do so at the same level of quality and service. This ensures this
business wins the majority of council tenders and Education Department work.
Barriers to market entry
These are extremely high, not just due to the cost of new plant and equipment, but also because clients are seeking firms with experience in this specialised area. Aside from the significant capital requirements to establish a business such as this, a newcomer to the market hoping to compete with this business would need an understanding of the processes involved, and a compelling offer to convince clients to change from a trusted, longstanding supplier.
Low Advertising
Essential products  
This business provides an essential service to councils and schools,
and generates a high level of repeat orders: 85 percent of sales are to existing customers.
Very easy to learn and run with no experience
The business has all practices and procedures in place and these have been refined significantly over recent years. Training in all aspects of the business would take minimal time.
Preferred supplier status
The business has preferred supplier status with many WA councils, affording it additional security.
Further Client Expansion
New clients could be captured if a more aggressive marketing approach was undertaken if more contracts could be gleaned through developing further relationships with government departments, both state / local and other organisations.
Low Competition / Essential service
This service this business provides is now regarded as an essential service provided by councils and schools, and generates a high level of repeat orders, 85 % per cent of sales are to existing customers. The company has a history of providing the best quality service in the market.
Historical ongoing growth – no matter what the state of the economy
business has experienced ongoing and increasing demand for its services as the region has expanded. Demand for this service continues to grow as Perth's population expands and new schools and parks are built.
Work from home
 This business is ideally suited to home based operation, and is currently run from the     vendor's home, relieving the business of the cost of leasing premises.
 Minor overheads
 No requirement to hold stock, pay rent, or pay unnecessary staff during quieter times.
 No experience necessary
 The current owner whilst introducing these services to Perth councils and schools provides now a unique opportunity for a buyer to continue the growth through with existing clients with the idea of offering extended services. The current owner will convey all the necessary systems and procedures to the new buyer during an extensive post-sale training period.
Country Sales
Since the majority of the client base is located in the metropolitan area the business could further develop country area sales by more contractors and investigating shire and council opportunities that would exist the same as the Perth market.
To make an informed decision please contact Pat Keenan – Smith for your copy of the complete Detailed Business Report
Mobile: 0413 626 633 or (08) 9429-8882
Email: pat@pbsbusiness.com.au
NEW BUSINESS LISTING – BUSINESS REPORT READY
Unlike other brokers who provide a couple of pages of basic information, the high detailed report on this business will evaluate the staff, products, markets, facilities, sales potential, competition, financial analysis and much more. This usually runs over 40 pages, analysing everything you need to know to make a quick but informed decision that will save you time, money, frustration and risk.
In dealing with Performance Business Sales you will find our carefully selected businesses listings are of a higher quality and therefore reflect lower risk than most businesses offered by our competitors. It will truly be worth your while to confirm your interest in this outstanding business to avoid disappointment.
This business affords the lucky buyer extreme low risk in that it has a diverse and reliable customer base with lock-in feature. The business is poised for progress in a variety of directions, with new potential markets ready to be developed. This is an exceptional opportunity for a new owner willing to take advantage of this outstanding business investment – DON'T MISS THIS!
Key Features
Self - propelled sales
Business is run under semi-management
Low risk - 5 day week – 1 employee
High barriers to market entry
Low competition
Long established – 15 years
Essential service
Enquire Now
contact broker
JUST SOLD
A snapshot of recent successful Business sales include:
SOLD

MINING-SERVICES-MANUFACTURER & SUPPLY - $4,700,000
---
Loan Calculator
Use these figures only as a guide.
Please contact your own financial institution for more detailed information.


| Principle & Interest | | Interest Only |
| --- | --- | --- |
| | $1234.00 pcm | $1234.00 pcm |
| | $1234.00 pa | $1234.00 pa |
| | $1234.00 | $1234.00 |