Automatic Automated Process - Aid to Manufacture
Home > Buy a Business > Manufacturing > Automatic Automated Process - Aid to Manufacture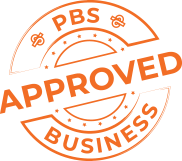 LOCATION
South West Regional


Key Features
Easy, repetitive systems
Barriers to market entry
Low hours per week by owner
Long term historical growth: 155 percent from 2017 to 2019
Essential products
Widespread growing repeat client base
Owner can take holidays
Automatic Automated Process - Aid to Manufacture
Imagine having a business where product demand sends your forward orders skyrocketing through the roof!  Even better.. imagine having a business where your sales are self-propelled within an industry where the product is reported to be the second most consumed substance in the world - behind water.
STOP PRESS!...
THE 2019 NET PROFIT OF ... $317,754
... JUST GOT UPGRADED!
Performance side – more than double the profit from 2016 to 2019!
As at end of July 2019, forward orders are over $300,000! Forward orders are extensive, setting the business on target for another record-breaking year in sales and profit.
And it doesn't stop there – quoted jobs waiting for confirmation exceed $900,000!!
This business is only 5 years young and more importantly, it is achieving these results despite no advertising, marketing or proactive sales, and during an economic downturn – a clear indication a new owner, focused on those activities – could potentially boost both sales and profits to much higher levels.
Simple is best:
Ease of operation is enhanced though the business not having any dedicated sales force to generate sales and the mere fact that its sales and gross profit have both more than doubled in the past four years is solid proof that this is a low risk, high profit business.
The business has all the staff in place who are capable of undertaking the operational aspects of the business, meaning the owner spends around 30 hours a week on administrative tasks.
Unskilled labour can be taught in-house, meaning the business does not have to pay high wages for tradespeople. Casual and/or part time labour can even be used. It operates on low staff numbers and all the systems needed to allow an unskilled person too quickly...
Customers:
The business offers very low risk due to its diverse and widespread customer base. Currently, around 60 percent of sales are generated in the metropolitan area, while the remainder are customers in the southwest region between Busselton and Margaret River.
The current client base numbers approximately 170. The increase in sales for the 2019 financial year was directly attributable to increasing customer numbers.
The business also boasts a high number of repeat order clients, representing approximately 64 percent of sales per annum.
Even better, it also has a broad geographical market, covering both the southwest and Perth metropolitan area. This means the business can be managed either in the Perth CBD or the southwest. It has a reach even into the eastern states, evidenced by the fact it has secured a large contract referred from an existing customer.
Adding new staff – and indeed stepping into the owner's role – is a simple process thanks to the easy, repetitive systems deployed, which will be explained to the buyer during a generous post-settlement handover period.
To prove there is no hidden snags, the current owner is willing to remain as an employee of the business after the ownership change, giving further confidence to the buyer.
If preferred, the business could even be run under management as the business has a management team already in place.
As previously mentioned, this is a strongly performing operation with a consistent upward sales trend despite the recent economic downturn. But what's really impressive is the 2017/18 accounts reflected an increase of 85 percent over the previous year's sales. Following that trend, the 2019 financial year showed an increase of 38 percent over 2018. It also achieves a high Gross Profit margin of 75 percent and, unlike most other businesses that have a large debtor ledger, this business collects around 65 percent of its debtors in seven to fourteen days.
This is a strong high growth business with the capacity to service its client base, which is always fully utilised, and clearly shows it has the potential to grow rapidly should a new owner choose too.
You'll sleep easy, knowing the large forward order ledger, currently standing at approximately $300,000, will be transferred on settlement date to the buyer. This guarantees the buyer income from day one in the business.
Key features over other businesses:
High Gross Profit margin of 75 percent
Self-propelled sales and a high gross profit margin is indicative of a business which is low in competition and high in demand.
Historical ongoing growth – no matter what the state of the economy
The company has continued to record increases in sales and gross profits from inception and on this basis the owner sees no reason why this trend will not continue, especially given the fact the industry is currently experiencing soft demand yet its need for their product and services continues to grow.
Essential products
The growing Western Australian population will continue to need cost effective products that have many benefits. No hazardous chemicals are used during the manufacturing, maintenance or installation process.
Low hours per week by owner
Although the owner currently works in the business assisting staff, the adjusted net profit has been reduced to allow for extra wages to fully replace his other operating duties. This would free up the new owner to focus on a marketing plan to capture new clients and increase profitability.
Widespread growing repeat client base
The growing list of customers currently numbers approximately 170, with no one customer a large proportion of the annual sales. Often many of its customers may quote on the same job, so regardless of who wins the contract, this business usually gets the work.
Large repeat order base
The business is asked to do many customers' repeat order work. They email plans to quote and then, if they win the job, they send through a purchase order or start dates. The firm's professional approach means some clients are now also asking them to do other work which would normally be handled by the client.
Supplier referrals
This company is in the enviable position of being a preferred customer of their suppliers, who refer enquiries from all over Australia.
Long established
Because the current owner has basic management skills and no marketing
experience the business has been managed on a conservative basis allowing the new owner many potential areas to further expand. Evidence of this is the business has historically reflected substantial growth with no marketing plan, sales force or large advertising budget.
Low staff
Despite its turnover, the business employs just three full time staff (including the owner) and one full time casual. Currently it also has four casuals to cope with the level of demand. The industry being as large as it is, there has never been a problem to source new staff when required.
High level of client loyalty
Clients are very happy with their work and have confirmed that they are the preferred contractor. Some of the larger companies only get a large job in the southwest every year or two, but always contact this business when one comes up.
Barriers to market entry
Aside from the significant capital requirements to establish a business such as this, a newcomer to the market hoping to compete with this business would need product knowledge, a considerable time to build a reputation and develop a good client base, the support of suppliers and to hire skilled workers.
Owner can take holidays
The owner works five days only and does not work at all on weekends unless it is for a specific reason. He's absent from the business for a total of approximately four weeks a year and there is no need to hire labour to cover his absences.
Could be run under management
Whilst the business is not currently under full management, it is possible that it could be. As previously mentioned, the adjusted net profit has been reduced to allow for extra staff to replace the owner's machine operation duties. That would mean the new owner's role would mostly involve quoting, customer liaison and marketing requiring working around 20 to 30 hours per week. If the new owner does not wish to participate in the day-to-day operations, a full-time general manager could easily be employed to fulfil these duties.
Current 2019 sales are up 39 percent over the 2018 period
More contracts have been won as the company pushes on with its current growth rate.
Long term historical growth: 155 percent from 2017 to 2019
The companies growth has been entirely based on performance – the better service it provides the more work it wins. This means its growth isn't dependent on external factors over which it has no control.
Minor overheads
Given the size of the annual turnover, overheads are relatively small. Maintenance of the main tools are the only real overheads, plus the accounting system annual fee.
Recent capture of new customers
The business recently secured a new customer, which carries out a lot of large projects in WA. The business is currently working on one such project. It has also just won work from another, which also has a lot of large projects about to commence. In addition, this business has also recently captured three new clients who weren't happy with the competitors' work. They all have several promised jobs coming through.
Low stock holding of only $10,000
This amount of stock is considered minimal. Most other businesses will carry much higher values than this, which will demand higher working capital requirements and unnecessary money tied up during the term of ownership.
Travel opportunities
The owner has the opportunity to visit interstate suppliers and on occasions undertakes work for eastern states customers. Recently, the owner went to Adelaide to do a sample for an upcoming job at a large nationwide retail outlet.
Profits can be proven
The business has a complete set of verified accounts which clearly show its profitability.
No bad debts
During the vendor's ownership, this business has not experienced any bad debts. The larger projects in which the business is primarily involved can only be handled by the larger, well-established companies in his clients industries, who tend to be more financially secure.
Easy, repetitive systems
Makes it easy to bring new staff on board when required for expansion.
Large forward order ledger of approximately $320,000
This will be transferred to the buyer on settlement date, guaranteeing them income from day one.
Key Features
Easy, repetitive systems
Barriers to market entry
Low hours per week by owner
Long term historical growth: 155 percent from 2017 to 2019
Essential products
Widespread growing repeat client base
Owner can take holidays
Enquire Now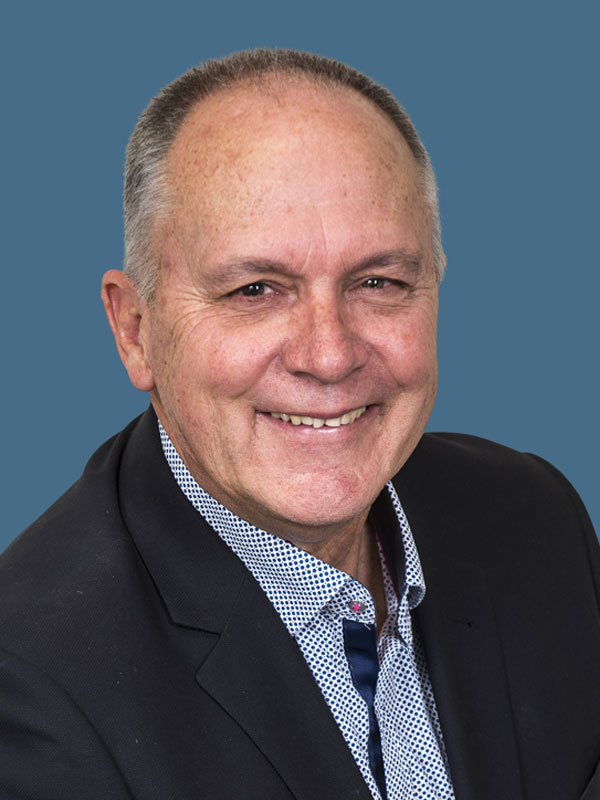 Graham Nankivell

(08) 9429 8882

0413 436 766

Email broker
contact broker
JUST SOLD
A snapshot of recent successful Business sales include:
SOLD

Plasma Metal Cutting - Sold in 3 weeks - $4,250,000

SOLD

Glass Film Wholesaler - Sold in 3 weeks - $2,130,000

SOLD

Automotive S/W - Two full price offers presented in 3 Days - $720,000

SOLD

Automotive Industries - Sold in 2 weeks with no advertising - $2,450,000

SOLD

Food Wholesaler - Sold in under a week - Full price offer - $2,950,000

SOLD

Coffee Import Wholesaler: Sold in 3 weeks - full price offer - $2,350,000
---
Love the sound of this business? Give me a ring today!
Loan Calculator
Use these figures only as a guide.
Please contact your own financial institution for more detailed information.


| Principle & Interest | | Interest Only |
| --- | --- | --- |
| | $1234.00 pcm | $1234.00 pcm |
| | $1234.00 pa | $1234.00 pa |
| | $1234.00 | $1234.00 |