Paul Brabham
Home > Brokers > Paul Brabham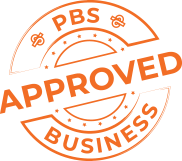 Meet Paul Brabham
I have committed to learn a great deal through education and my employment experiences to date inclusive of new product launches, client management, preparing marketing campaigns of social and digital natures and staff management all of which I am eager to put too appropriate use in in business broking.  I'm an award-winning accomplished individual with a powerful desire to provide committment, success and lead others to succeed. My ability to negotiate with clients, work as a team player and meet deadlines along with my natural enthusiasm and optimism have all contributed to my success in business to date.
Since inception of my working career I have experienced sales in many sectors, these areas include retail, service, manufacturing, property and building related industries. I also hold management experience within these areas.
I firmly believe the key to my success and the success of the company's I have represented is my ability to develop and cultivate outstanding relationships. This success is driven by honesty, exceptional customer service and hard work. My experience has taught me communication is everything and success comes with communication in all levels of business.
I'm a highly committed tenacious and resilient person who can quickly understand a role and utilise a company's resources to present the situation at hand at its very best. On a personal level, I'm open to any situation that is challenging and which tests my ability, I have a reputation amongst my co-workers as being a fast learner who is dependable, organised computer savvy and results driven.
I firmly believe I meet all the essential criteria for the role as a professional business broker, and strongly feel that I can make an effective and useful contribution to the sale of any business operations.
In closing, I would like to say that I would very much like to bring my knowledge and experience to your business and I'm keen to schedule a time with any business owner so that we can discuss an opportunity in greater detail at your convenience.
view my listings
Enquire Now
Paul Brabham
Business Broker

(08) 9429 8882

0407 507 058

paulb@pbsbusiness.com.au
contact broker